Press(ing) Issues: fact or fiction
How we see the world is dependent on the eyes of journalists rather than us actually seeing the world. Is this view biased, subjective, or unbalanced?
What stories are not being chosen to be covered in the media and news that should be, particularly those that affect women and issues that matter to women's lives?
Social media is allowing the reach of news to be more personal and enabling us to respond to people in the news via their sites and blogs.  How is this effecting girls and women, their self-image, mental health and aspirations for the future? How does it affect our view of the world and is social media allowing more misogynistic behaviour?
What stories should be heard more, less, differently, or not at all across any type of media?
Everyone has a story. What is your story and how should your story be heard?
TEDxAmsterdamWomen focuses on these ideas in 2022 and find out how we as women can hope to change the way women are represented in the news and any form of media.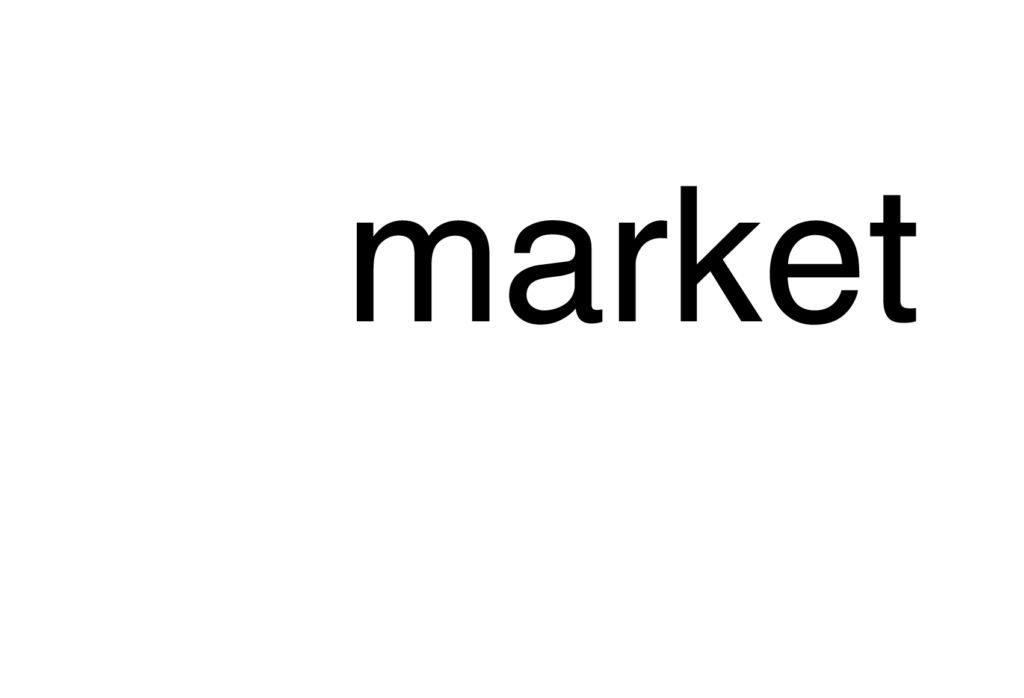 Our first-ever Marketplace will be present during this year's event!
Female entrepreneurs showcase their products and share inspiring stories of how they've become successful in their niche businesses.
Angelique Houtveen is a radio DJ, podcast host, voice-over and music columnist.
She won the Marconi Talent Award in 2013. As a little girl she felt the need to share music with the world and touch hearts. After getting ill, she quit her job in PR to try radio. Her path has led her to some of the big radio stations in The Netherlands with a highlight being one of the DJ's on a big project called Serious Request.
Her journey as a woman (and one of the very few women of color) in a male-dominated job-field has made her think about the meaning of representation and boundaries.
Coached by Fleur Schiffelers
Sterrin Smalbrugge is a Dutch ecologist and herpetologist.
Her biggest passions in life are science and education. It is her life's mission to make the world a better place for animals, especially those who are underappreciated like reptiles. She writes educational books about reptiles for children and is soon to publish her first book about reptiles for adults. Sterrin hosts a TV show on the Dutch streaming service Videoland and she tours with an educational theatre show throughout the Netherlands. She is also the ambassador for National Geographic Junior and made a documentary about king cobra's and their struggle to survive in areas with a dense human population.
Sterrin is currently conducting a PhD study on the influence of humans on animals and their habitat, at Wageningen University.
Coached by Fleur Schiffelers
Gwenda Nielen is sociologist, behavioural researcher and former lieutenant-colonel of the Dutch army. 
She has built her expertise on disinformation, online & offline manipulation by combining knowledge with operational experience. Working in Afghanistan, Syria, Georgia and the Sahel Region helped her to grow an understanding of the complex dynamics behind several societal and security challenges. Many of which are fuelled or even created through disinformation. 
So now she's on a new mission; to limit the harmful impact of online originated manipulation of perception and behaviour. By unravelling disinformation and showing how and why it works, she's ruining the magicians' tricks.
Laura Bas is a multiple award-winning Changemaker, specialized in meaningful youth participation and gender equality.
Laura raised the importance of these issues at the United Nations at the age of 25 with her self-written speech. As the Dutch Ministry of Foreign Affairs' former Youth Ambassador for Sexual Rights and Gender Equality, she also consulted with hundreds of young people around the world. She carried these insights and recommendations with her as a member of the Dutch Delegation to the United Nations, where she negotiated as part of the Dutch Delegation on the Netherlands' behalf and met with world leaders.
As a media sociologist, Anouk studied the digitization of everyday life. In other words, she explored how people interact via social media, how they are constantly available through smartphones, and how they use smart technologies.
She is fascinated by how people in society keep an eye on friends, colleagues, and families and how digital surveillance then impacts privacy. She is also a mother of two boys and the transition from researcher to a working mom inspired her to redirect her focus towards families.
Her own research about parental monitoring shows that families negotiate a thin line between digital safeguarding and providing freedom.
Saron Petronilia went through one of the deepest darkest holes in her life during her menopausal years. and came out of it to be happier, more vital, more powerful and more feminine than ever before.
She has carried out tens of thousands of hours of research, interviews, training and coaching on female strength, female leadership and the evolutionary significance of the menopause. She has more than 10 years of experience coaching women in their menopausal years, to have more energy, decisiveness, self-confidence and grow into their female leadership. With over 40 years of experience as a writer and journalist, she has written two books about menopause.
Coached by Barbara Rogoski
Malou van den Berg works as lead in a corporate setting and is active for the LGBTIQ+ community.
Being queer and having a modern family, she experiences the effects of living in a heteronormative society ánd deviating from the norm in her day-to-day life.
She is intrinsically motivated to make the world a more diverse and inclusive place and she hopes to touch you to make an actual difference on this pressing issue!
Malou is the winner of the TEDxAmsterdamWomen Talent Night 2022.
I'm a journalist, writer and consultant.
As a journalist I write about inclusion and diversity, on which I also advise corporate clients. I've written non-fiction books on gender, a topic I find especially fascinating after starting my career in fashion journalism and having interviewed the most successful women on this planet, only to discover that they all have one thing in common: deep-seated insecurity.
I've come to believe that society plays a big role in this by socializing women ánd men in patriarchal structures. I've shaped my career around exploring these structures and helping people break free from it to be(come) who they are.
Coached by Maartje van Bavel
Gema is a clinical pyschologist, social scientist and media artist specialized in Technology.
She leads academic research and industry projects focused on robotics and artificial intelligence (artificial emotions for cognitive systems) and virtual environments (metaverses). Pioneer in the study of the creativity in the metaverses, her research, psychology based, has a focus on the interaction between mental health, creativity and technologies.
She is a member of the Avatar Ochestra Metaverse, a virtual orchestra that performs in a metaverse since 2007.
Nataly de la Gala, is an active representative of the ancient knowledge of the Andean Peruvian Culture in Europe. Her work extends to helping women in their spiritual awakening path, through practices such as Quantum Healing, Womb Healing, Women Medicine Circles, Women Team Building, etc.
Noticing the urgent need of women empowerment, she is currently working on a project that will allow the cooperation and synergy between native women of Amazonian Tribes and women living in civilization.
In 2014, she became ambassador of @oneyoungworld , organization that has as counsellors inspirational women leaders, such as Mary Robinson, first women president of Ireland. Since then, Nataly has remained active in several topics that support gender equality, diversity and inner self-development.
Videoart by Visual Artist Na lúa @nalua.lab.
Footage by visuallyus & David De los Santos.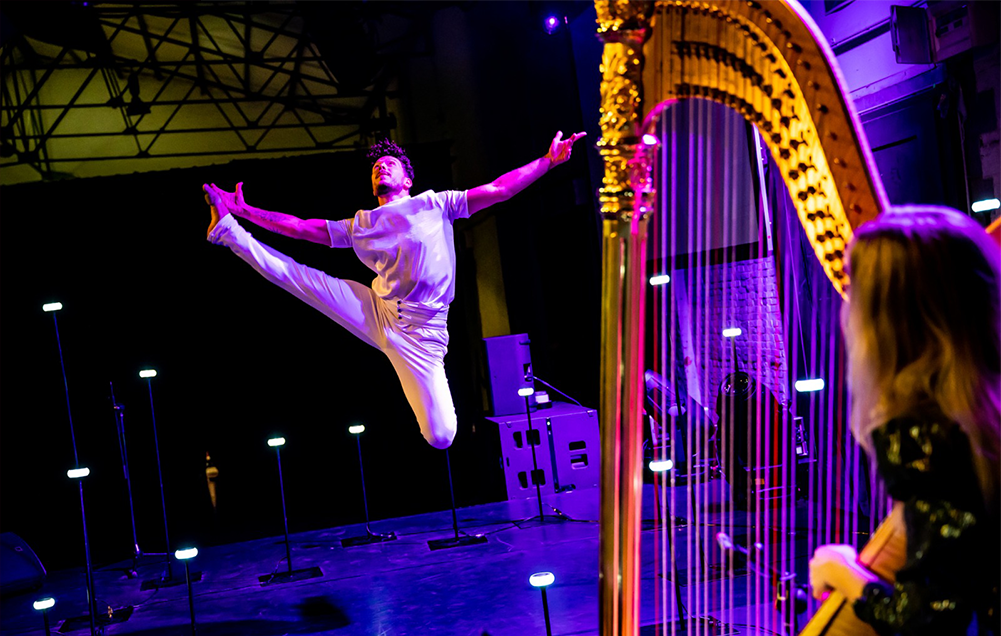 A beautiful visual sound performance by harpist Doriene Marselje and a modern dancer about how people and technology go together.
In a time where technological developments go faster than we can keep up with, it is sometimes difficult to keep control. Symbiosis artistically shows the existential struggle between artificial and human intelligence. Who actually makes the decisions? Our human brain or the pre-programmed computer? Or do we only really innovate if we respect and embrace different digital and analog values?
Symbiosis is performed by Harpist Doriene Marselje and dancer Frank Dietrich in the midst of a light installation. It is a magical show that can appeal to every imagination in the realm of connection, collaboration and looking to the future.