On 30th September 2022, we successfully hosted our fifth edition of Talent Night, where we opened our stage to new, undiscovered "ideas worth spreading". 
Individuals with little or no experience in public speaking from all walks of life were given the opportunity to apply. We eventually chose 10 finalists who received coaching on how to write and deliver an impactful talk, giving them public speaking skills that will stay with them for life. Thank you, Barbara Rogoski, for your coaching and encouragement. 
These 10 finalists then presented their idea at the online event, Talent Night. All these ideas related to this year's theme "PRESSing Issues" and were full of impact, giving everyone inspiring ideas of how to make an impact on the lives of women, despite or with the help of any form of media.
Malou van den Berg was chosen by both the online audience and the jury. She will start her 1 year Mentorship program awarded by our main Talent Night sponsor, The NN Group, and her journey to becoming a TEDxAmsterdamWomen speaker. Congratulations Malou.
We would like to thank The NN Group, Park Centraal Hotel, WeAreLive, Wahooti printing, Schouten Tulips and Fedex, for their generous partnerships – helping us to make this event happen and supporting the spread of ideas worth spreading that support and empower women.
This year's theme for TEDxAmsterdamWomen is "Press(ing) Issues: Fact or Fiction."
We are seeing and hearing that the press, media, and social media are taking control of our lives. How we see the world is seen through the eyes of the media and not actually what is happening. Bias is growing across press organizations – the type of people employed by press agencies, how main stories are selected and focused on, and how we perceive world events. 
What is your story, and how could it be affected by the media? Do any of the above issues ring a bell with you? Do you have a story because of the press, or is your story not mentioned in the media and therefore not given the attention it deserves? 
Read more about this year's theme.
Our 2022 Winner: Malou van den Berg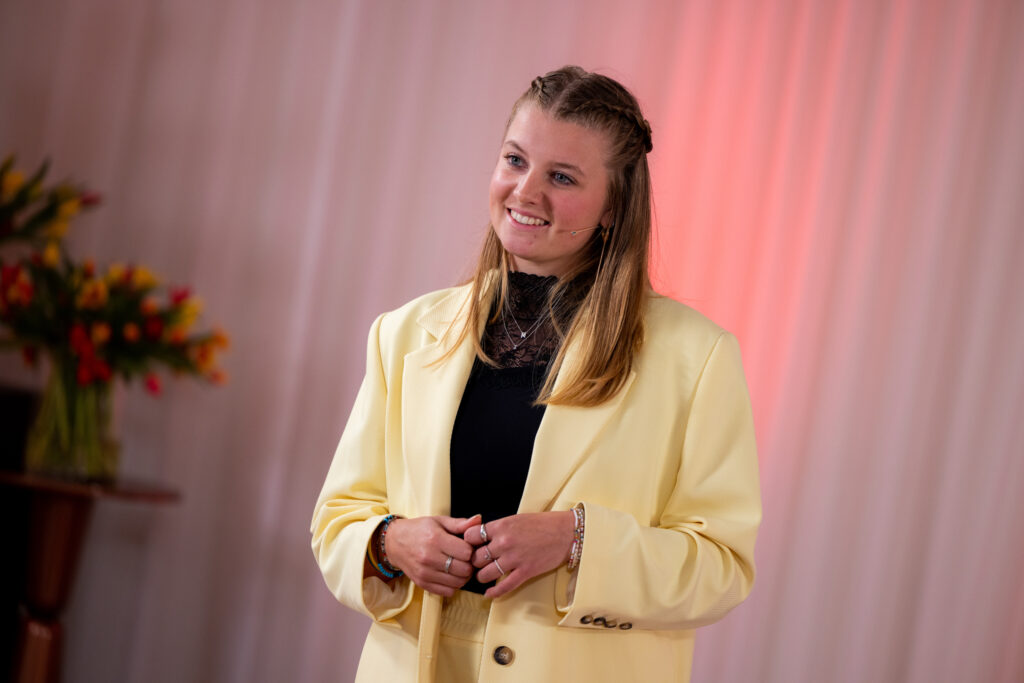 Why do we only hear about the problems surrounding climate change and not the changes and opportunities we need to take. Especially on the media we need to be careful with the words we choose, this is fascinating because there is so much we do not know.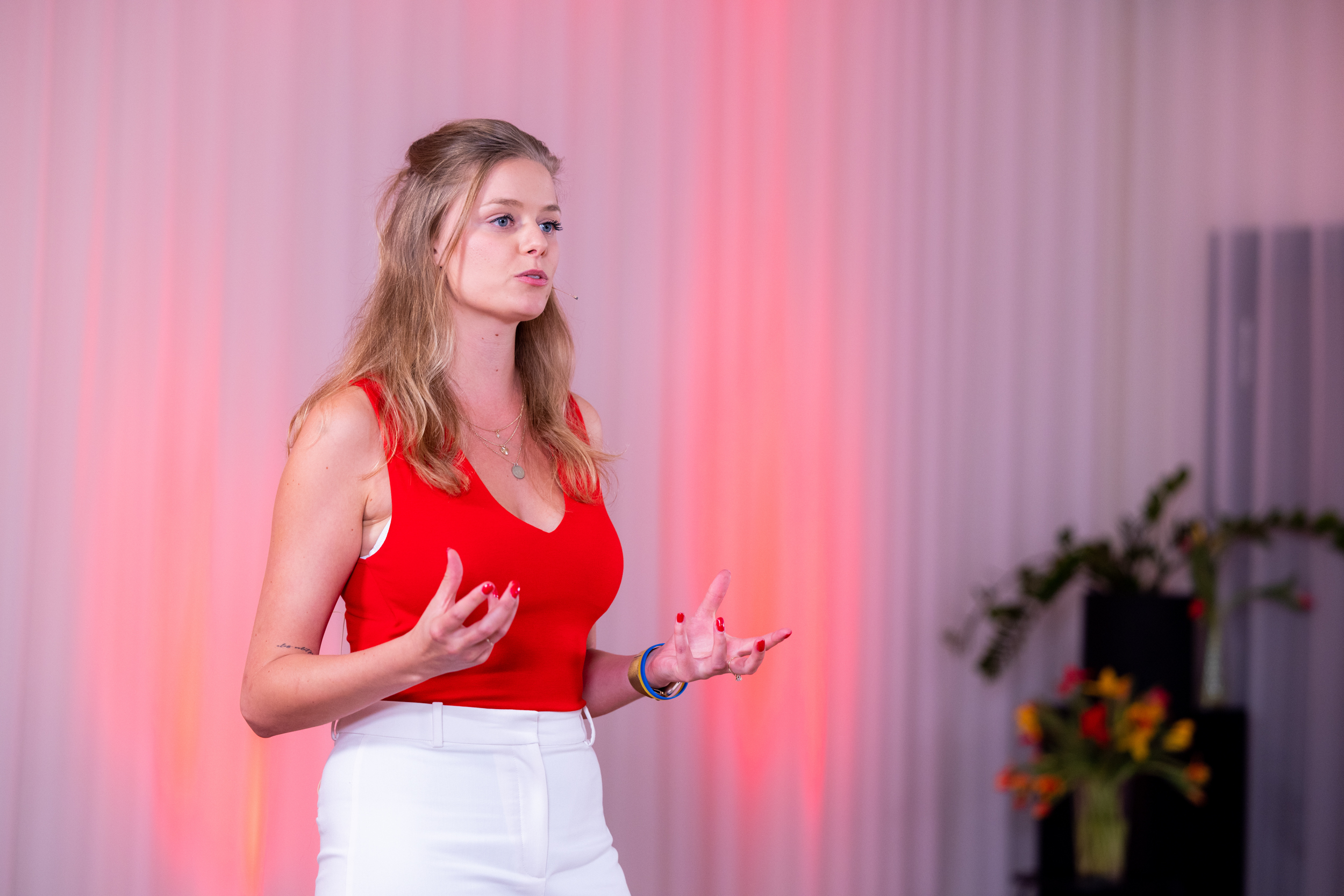 Mental Health Activist and Mental Fitgirl. Sharing my story online, in the workplace and with those around me, led to the most pure conversations with others that recognized themselves in my journey, and found the strength to not give up. The TEDx-stage allows me to have shared my story with everyone in efforts to change the world.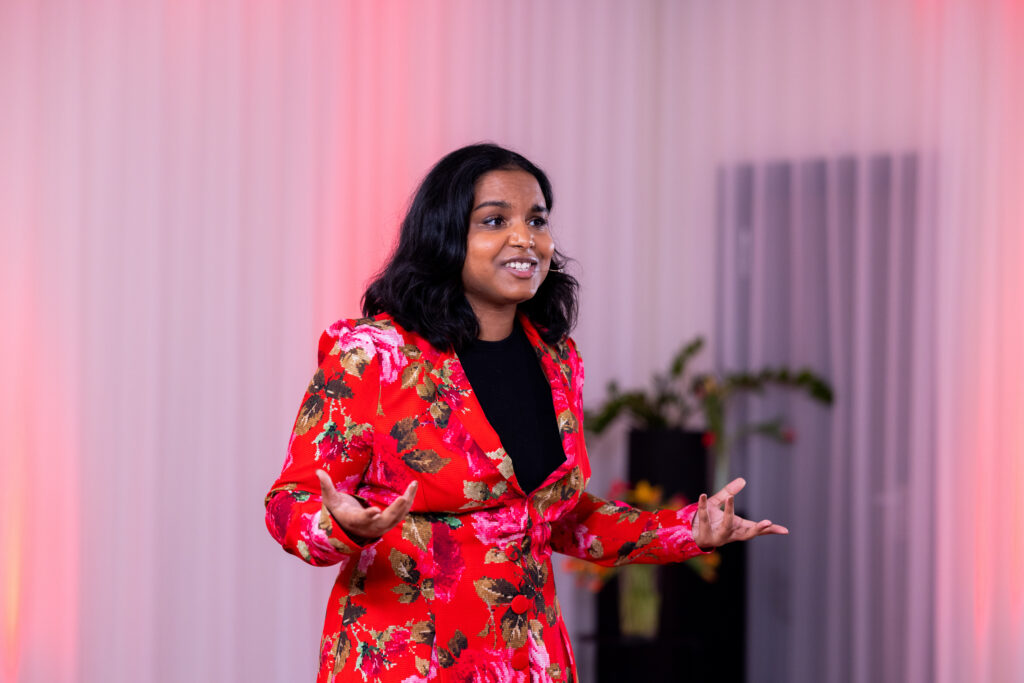 As a social impact entrepreneur I created a safe space where people can learn about sexuality and self love so we can understand our bodies and because of that, understand ourselves better. To do this we need to talk about sexuality and self love as this will normalise it. 
As a woman and mother, I have experienced the challenges of a mixed couple and bi-ethnic children. Having adapted as an academically educated black woman to systems where white is the norm. Has led to losing myself, a burnout and the loss of my father. No longer do I play according to the patriarchal rules, I choose my own happiness. Sharing my personal struggles to connect with others.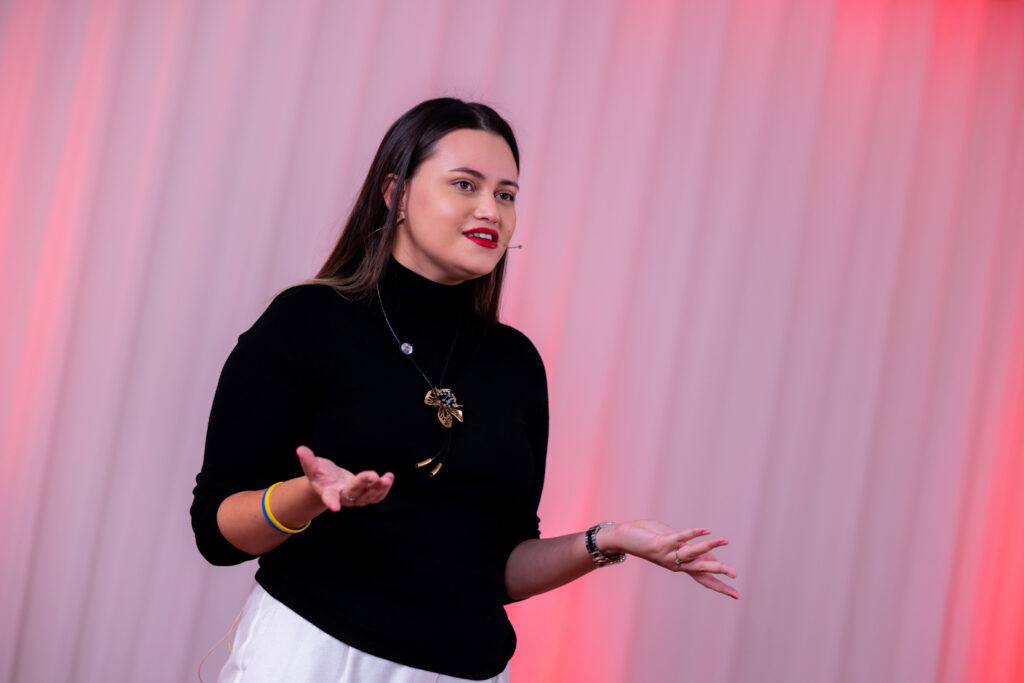 Working in the field of tech since 17. A failed startup, a burnout, working full-time and launching a startup in a new country – she has stories to tell. Starting from a childhood fascination with future and technology, has been the questionable women's role in the field. Overcoming own internal and external prejudice, has led to advocating for women in Web3.
In an effort to regain control of my life I decided to terminate the IVF treatments I had been enduring for seven years. To start living for myself, by my own rules and ended up starting my own business. Giving up on complying to what is perceived to be the standard opened up the opportunity to explore what is right for me and brought me to this stage.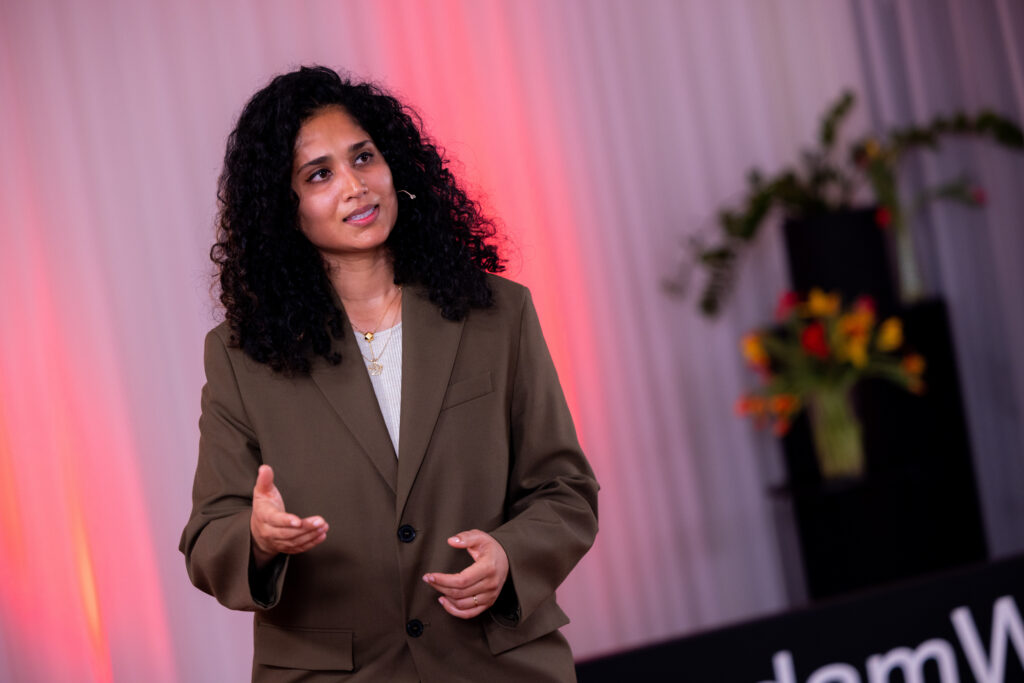 My story is one of rebellion and resilience. At 9 years old, I was exposed to a toxic religious cult. My childhood, whole of teenage, my family, all got consumed. At 19, logic began to surface and ever since it's been an attempt to get my life back to normal. Fighting fear, guilt and loneliness that comes with exiting a cult. I am building my desired life so that others can too.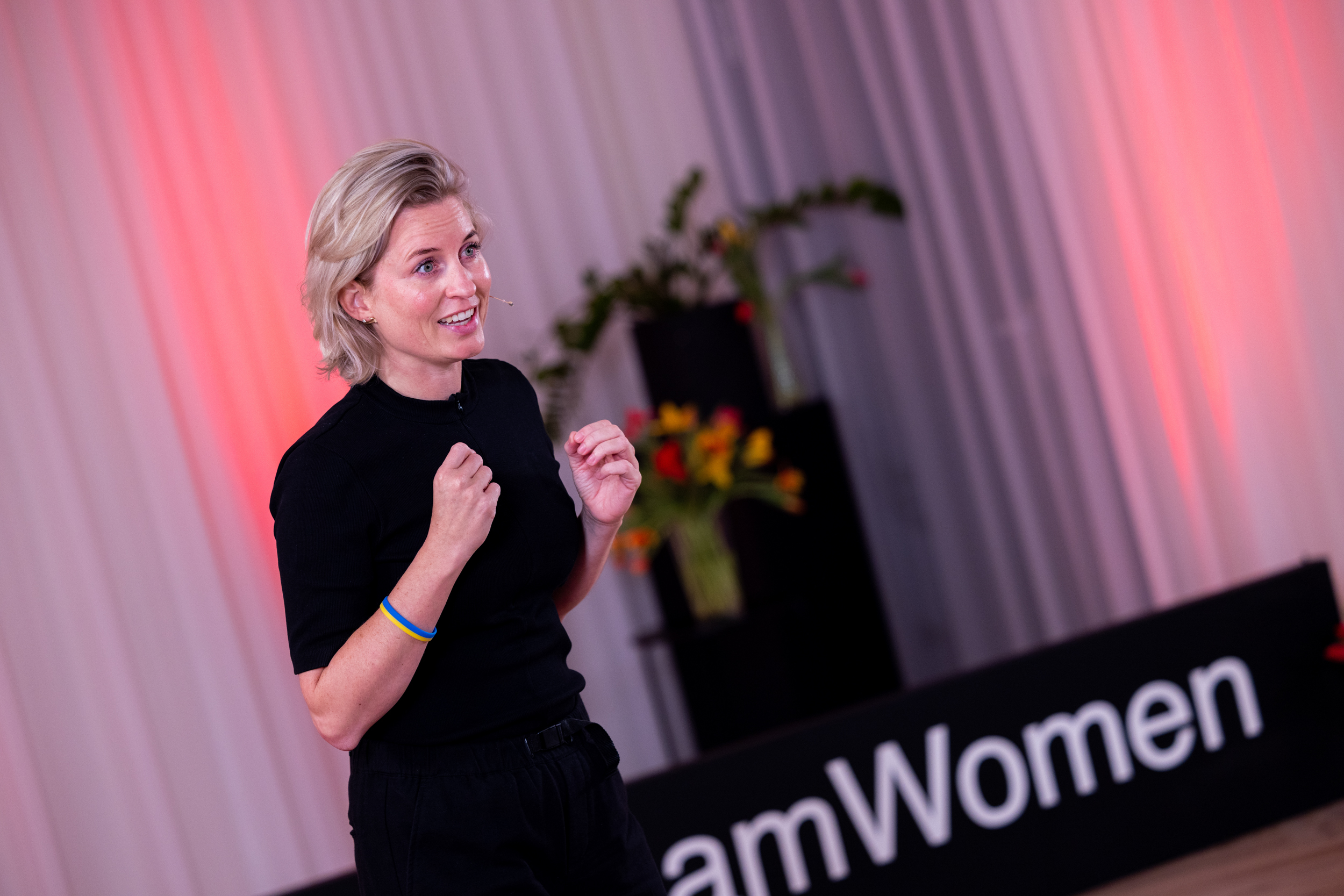 Being queer and having my own modern family, leads to an environment that unintentionally, put me in challenging situations. These challenges are not from practical and legal matters, but rather social interactions that could easily be adjusted by creating awareness. I hope to touch you to make an actual difference on this pressing issue!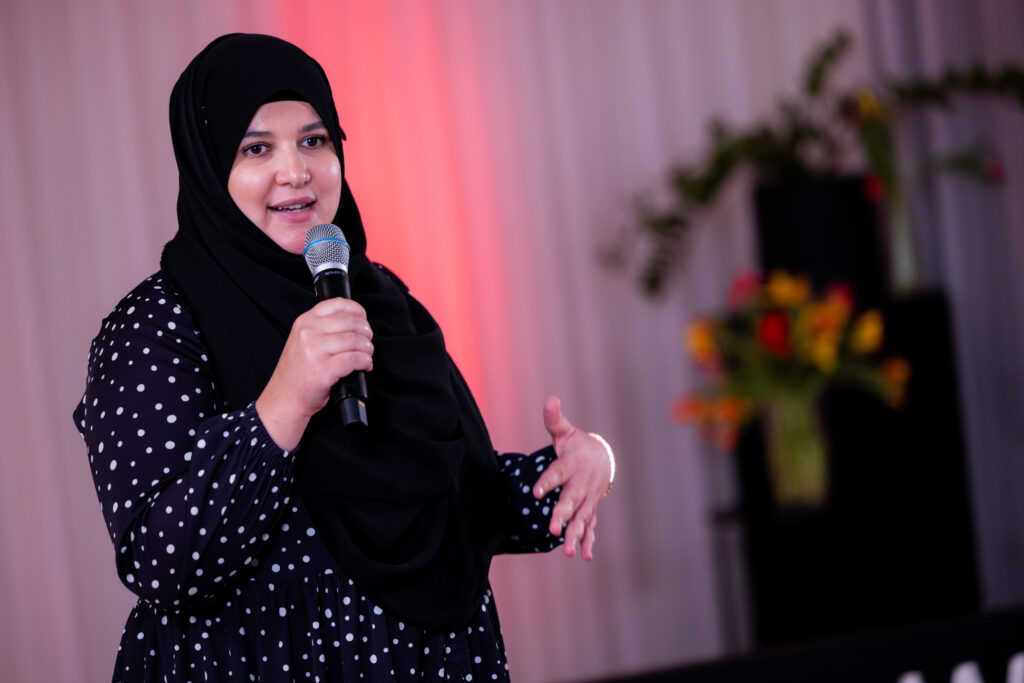 Being a muslim woman and a psychologist. I noticed that my coworkers did not know much about culturally/religion sensitive healthcare. Having spoken to many Muslim women who feel misunderstood and judged by mental health professionals, which leads to increased mental health issues. I began my mission to create a safe space for these minorities, so that they feel understood, heard and seen.
Being a mom of three young boys, I daily have to juggle work and parenting. With this I found that many mothers experience a lot of the same struggles and social challenges in this day and age. Because of this I advocate for the wellbeing of young moms and a better position for them in our society, being a voice for those who are not heard. 
Barbara is a long-time coach and fan of TEDxAmsterdamWoman and has been a coach since 2013 with a one-year absence in 2020. She was the exclusive coach for 5 years for the TAW Start-Up Award competition from 2015-2019 and is very passionate about helping women to develop strong stories and deliver them with confidence. Barbara will hold several workshops to help the Talent Night participants over the coming weeks.
Excited to apply for Talent Night 2023?
Visit the 'Information and FAQ' page for more info regarding general guidelines, tips and frequently asked questions.