This year, we want to show how the codes that society has agreed upon for so long can be broken, and we can build equality despite them.
Society runs on codes that govern how we see things, how we work, how society functions. But these codes aren't equal for everyone. And, when inequality is coded into our society, we must de-code it, break the norms, and re-write them for a more equal tomorrow. 
This year, TEDxAmsterdam Women will take you on a journey to identify these codes, find ways to uncover them, to change them; break them, and build equality despite them. We'll look at ways to decode success, too, and the various codes that women have used to be successful in spite of societal codes.
The present needs decoding. Our future needs re-coding. And together, we can create better codes in our today to avoid having to fix them in our tomorrow.

Women and finances: gender stereotypes, biases, and barriers to investing for women.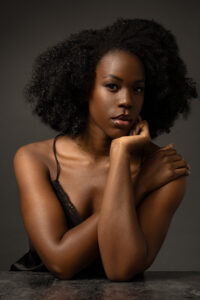 Black women: Creating new tables in business and flipping the narrative
After the Talent Night held on the 9th of June, our two winners: Lies Oudemans and Lauriane Almeda are our first known speakers of the 2023 Main Event line up.