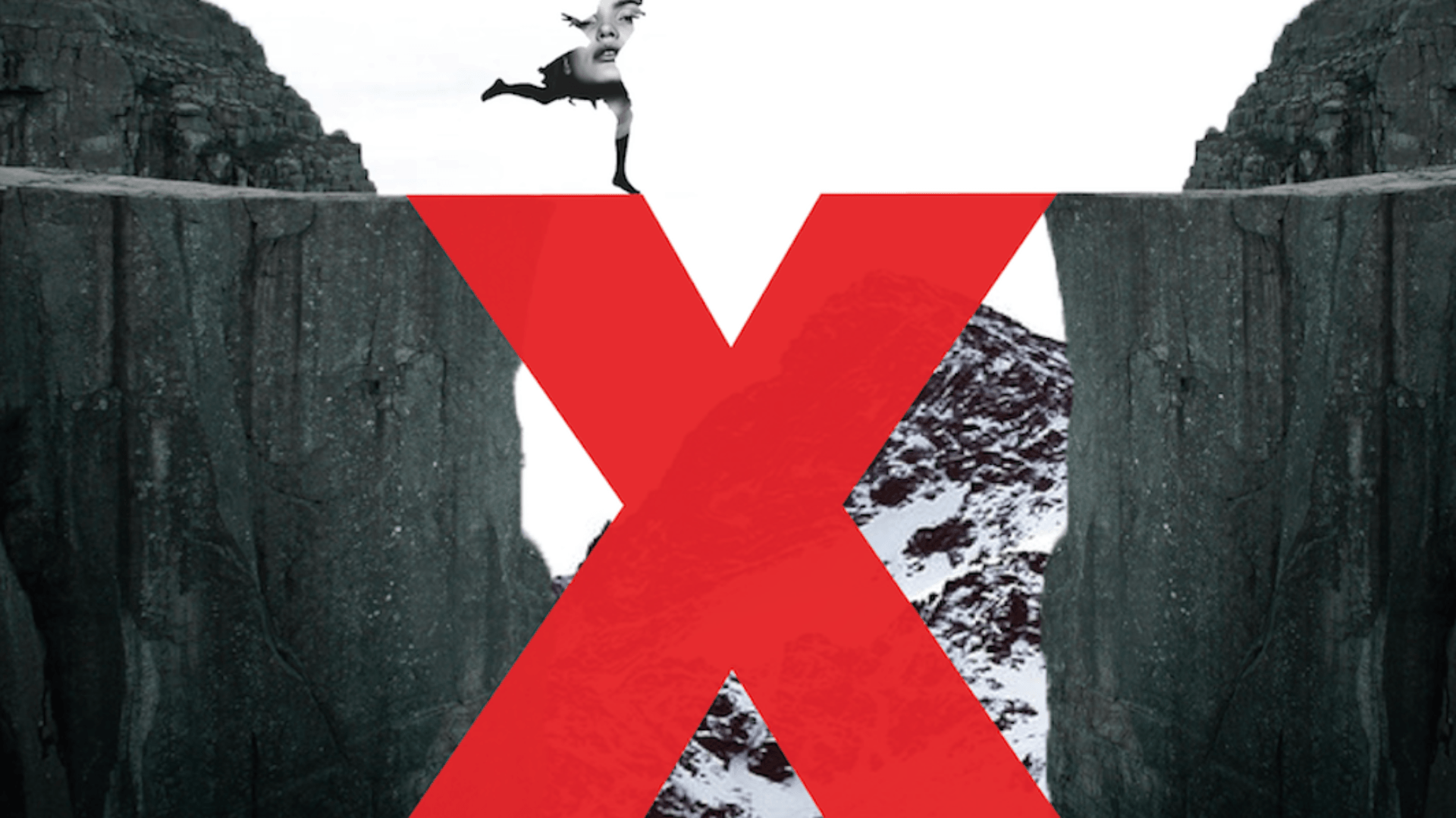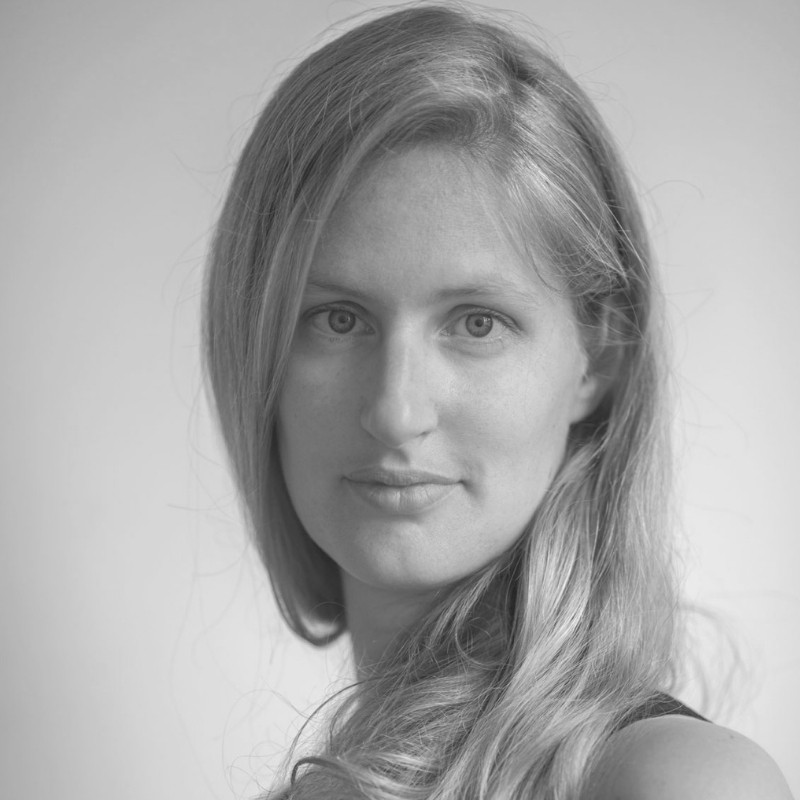 I am Alice Wielinga
Artist
Alice Wielinga is not your ordinary photographer. Her work is an imaginative blend of documentaries, art and commercial photography. In 2004, she graduated from the Academy of Fine Arts St. Joost, and she had her first solo-exhibition with her project 'Time Lapse in Beijing' in 2011. Five years ago, Alice started to pursue a project on North-Korea because of her fascination with the country. With colourful and detailed images Alice explores the complex reality of North-Korea. Another project, published at the end of 2017, Alice took the risk to travel through Pakistan to give a glimpse into the dangerous lives of Pakistani children. She won various awards, and was nominated several times for her art projects on these cultural and social topics.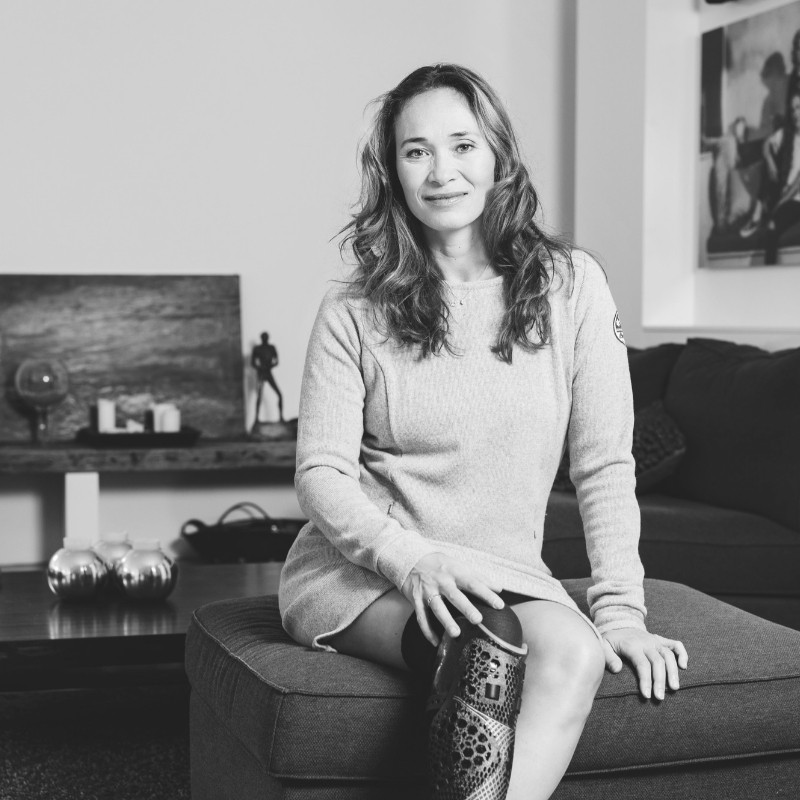 I am Bibian Mentel Spee
Dutch athlete and author
Bibian Mentel Spee is a Dutch athlete and author. On top of that, she is the founder of the 'Mentelity Foundation' with which she realises projects that improve the lives of people who are physically challenged. During her first year in law school Bibian made up her mind that studying was not her passion. Instead she decided to chase her dream of becoming a professional snowboarder. This didn't go without a struggle. On her way to the Olympic games in Salt Lake City 2001 she lost her leg due to bone cancer, a disease that came back nine times the last eighteen years. But, the athlete never gave up. She won the World Championship seven times and three Paralympic gold medals. With her books, foundation and story, Bibian wants to inspire people to never give up on their passions and to live life to the fullest.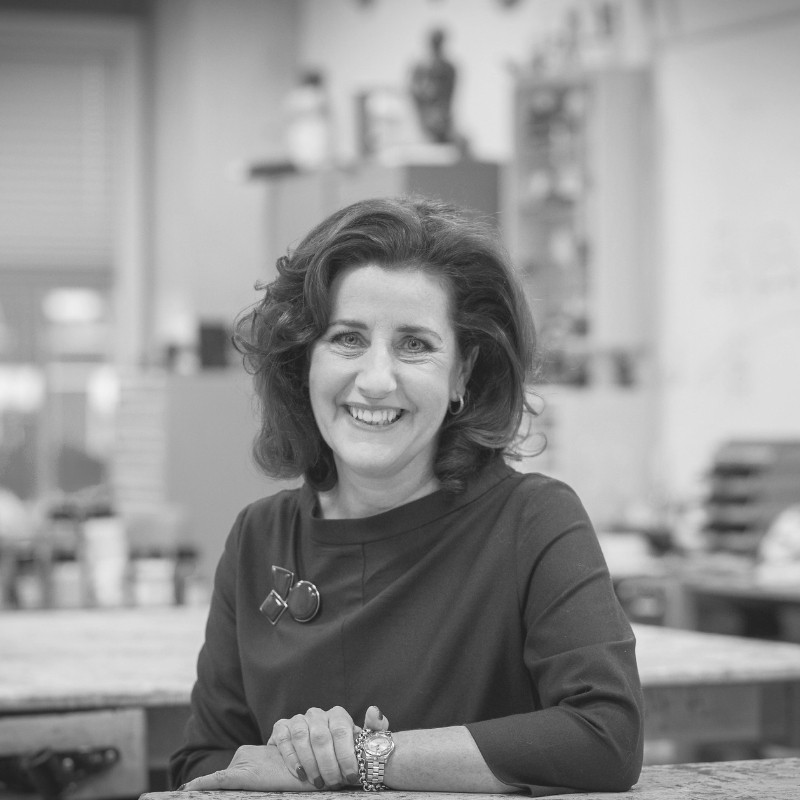 I am Ingrid van Engelshoven
Minister of Education, Culture and Science
Dutch politician Ingrid van Engelshoven is member of Democrats 66 (D66) and minister of Education, Culture and Science. During her studies; Public Administration & Public Policy and Dutch Law, van Engelshoven was already into politics and has been a member of D66 ever since. Her childhood in Belgium made her aware of the consequences of being a "foreigner", but it also gave her the opportunity, even when she moved back to the Netherlands for her studies, to look at the country with a perspective of an outsider. Van Engelshoven has worked on topics such as equal opportunities in the Dutch education system and the improvement of women's economic independence. In 2015, when she was a city council member for The Hague, she won the 'Els Borst Network Inspiration Award' in honour of her years of work for D66.
I am Marjan van Aubel
Inventor and solar designer
Inventor and solar designer Marjan van Aubel promotes, in collaboration with scientists, engineers and institutions, extreme energy efficiency through intelligent design. By domestically integrating solar cells that mimic the process of photosynthesis in plants, she adds a double function to objects and puts them to work: A table is not just a table, but also a producer of electricity. In 2012, the award-winning designer graduated from the Royal College of Art with a MA in Design Products. Her work has been exhibited at various world-class institutions, including London's Design Museum, Amsterdam's Stedelijk Museum and New York's MoMA. With designs such as the "Well Proven Chair" Marjan is working on her goal to make every surface one with solar to give objects a double function.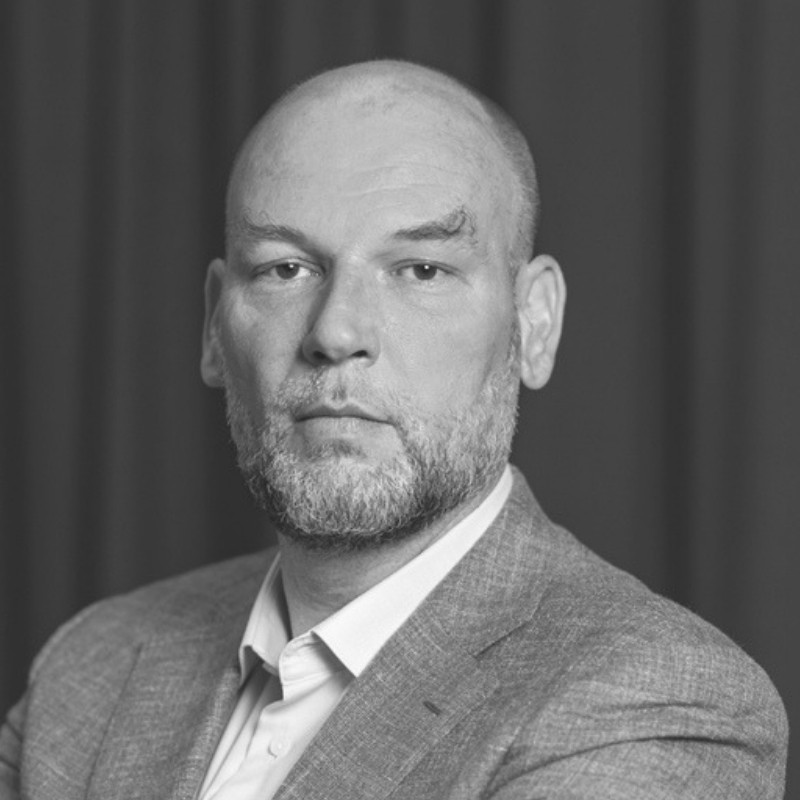 I am Rutger Groot Wassink
Deputy Mayor for the City of Amsterdam
Amsterdam alderperson Rutger Groot Wassink is responsible for Social Affairs, Democratisation, and Diversity. As a Deputy Mayor for the City of Amsterdam, he works closely with Amsterdam's first female Mayor, Femke Halsema, bridging the gap when it comes to important social issues affecting citizens on a daily basis. He is a prominent member of Dutch political party GroenLinks, serving as the party's group chairperson in the Amsterdam city council. Rutger's policy background spans numerous organizations representing citizens' interests, such as patient federation NPCF, FNV trade union, renter rights group Woonbond and the sustainable solidarity foundation (Stichting Duurzame Solidariteit).
I am Sjaan Flikweert
Dancer, poet and theatre-maker
Dancer, poet and theatre-maker Sjaan Flikweert discovered spoken word poetry as a creative outlet in 2009. She has since performed as a spoken word artist in several countries in- and outside of Europe, and was recognized nationally when she won the Dutch spoken word competition 'SPOKEN'. Her ambition is to contribute to the development of oral traditions in the Netherlands via her raw, honest, and physical spoken word performances. Her experience as a professional dancer gave her the skills to perform her poems rhythmically and melodiously. Sjaan performs her art at diverse settings, from intimate venues, to crowded festivals, and large theatre productions. Now, it's time for her to share "the choreography of the poem" on the TEDxAmsterdamWomen stage.
I am Minchenu Maduro
Pedagogue, trainer, and motivational speaker
Minchenu Maduro is a Dutch pedagogue, trainer, and motivational speaker. She offers workshops that focus on improving team spirit and group dynamics, helping to create a learning environment that inspires. She is specialized in the topic of didactics, so she certainly knows how to encourage others in their learning process - whether she's working with a healthcare professional or a rebellious teenager. In the future, she hopes to make a change in the Dutch education system. As a motivational speaker Michenu inspires through storytelling based on her personal experiences, or the stories of others. Her goal is to provide the crowd with new insights, excitement for the future, and positive energy.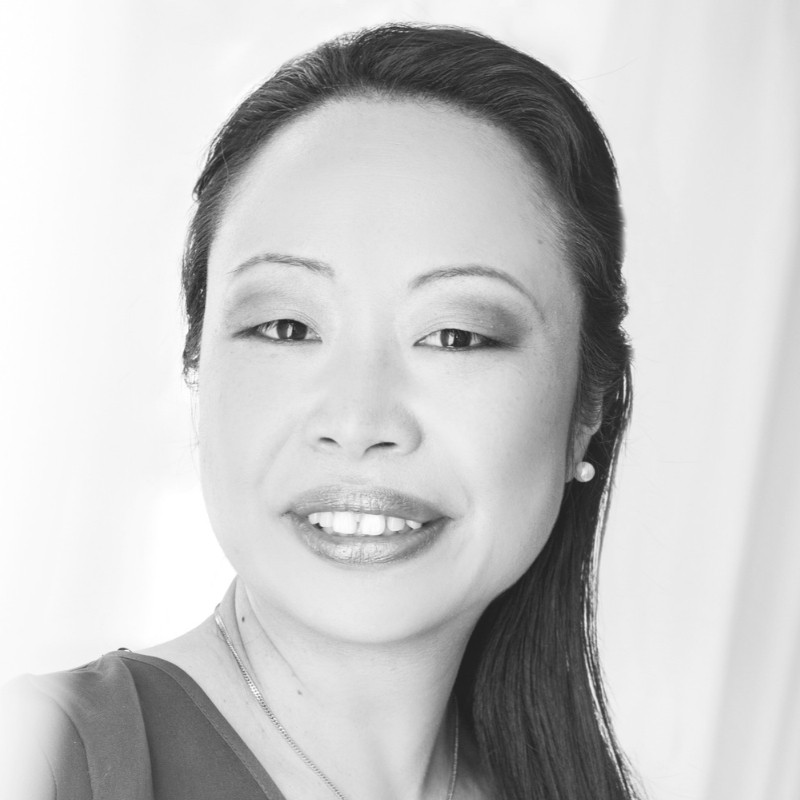 I am Dr. Sachiko Scheuing
Co-Chair of the Brussels-based Federation of European Direct and Interactive Marketing (FEDMA)
Dr. Sachiko Scheuing is the Co-Chair of the Brussels-based trade association Federation of European Direct and Interactive Marketing (FEDMA). She is also the European Privacy Officer for Acxiom, a company that provides data and technology for marketing purposes. With more than 20 years' experience in the field of marketing intelligence, and as a former chief analyst, Sachiko combines theoretical and practical experience to manage Acxiom's European data ethics programs, government affairs, and compliance activities. Sachiko is active within many European and global think tanks, and marketing and privacy associations.She is Japanese and lives with her husband and her two children in Germany. Her talk will focus on a contemporary issue we're all facing: she wants to make consumers and entrepreneurs aware about the friction between digital innovation and data privacy.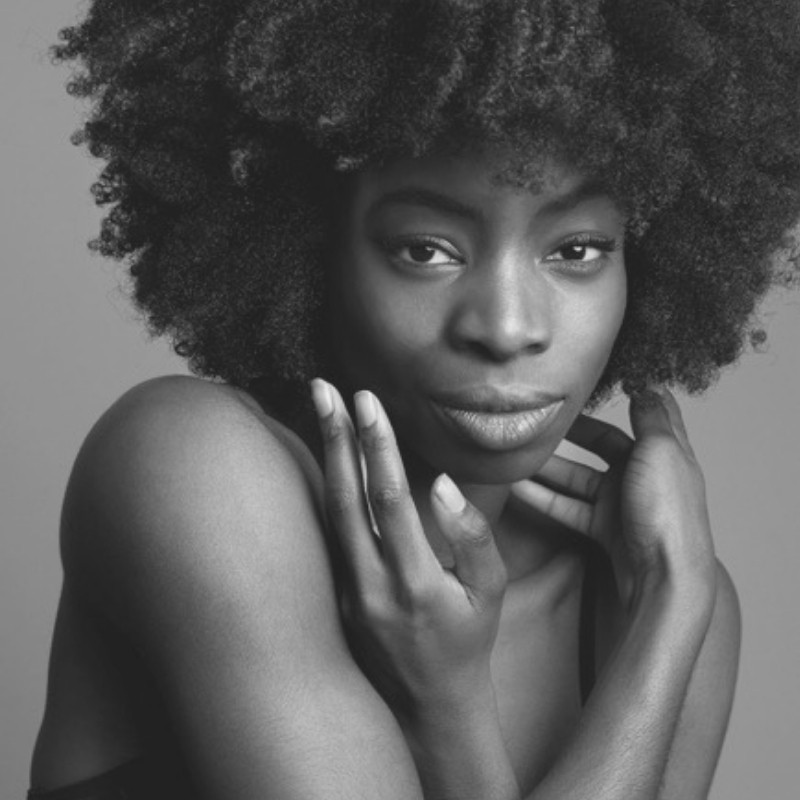 I am Jomecia
Dance Artist
Inspired by icons like Michael Jackson, dance Artist Jomecia started dancing when she was only 2 years old.. By the age of 10 she started studying at Lucia Marthas Institute for performing arts, where she was trained in ballet tap-dance and all varieties of jazz, from modern to Broadway and everything in between. In 2010, she graduated with a bachelor's degree in performing arts and immediately landed her first job with street dance sensation show BLAZE, performing with some of the biggest names in hip hop and street dance. She has since travelled the world, dancing for X-factor, Nike and Heineken and touring with artists like Diana Ross, Eva Simons, Armin van Buuren and Lionel Richie. She was also a guest choreographer on So You Think You Can Dance Ukraine. Born in Rotterdam, Jomecia aims to bridge the gap between European and African art in her work, reflecting her mixed descent and connection to both cultures.
I am Kovacs
Musician
Sharon Kovacs is an enigmatic phenomenon who has forged her own unique path through life's devious twists and tangles, and entranced the globe with her wicked allure. Her 2013 EP 'My Love', was an instant European hit, and in 2015 her debut album 'Shades Of Black' charted in 36 countries, and hit #1 in her Dutch homeland. Over sixty million YouTube views, a modelling contract with Viva Paris, a set of awards later, Kovacs' bare-hearted soul with distinct touches of the greats is on the verge of making her a sultry superstar. Her second album 'Cheap Smell' is one of the most open, honest and inspired future soul albums of the decade, named after her last pre-fame band and – like her debut – out to find the positive in life's toughest turns.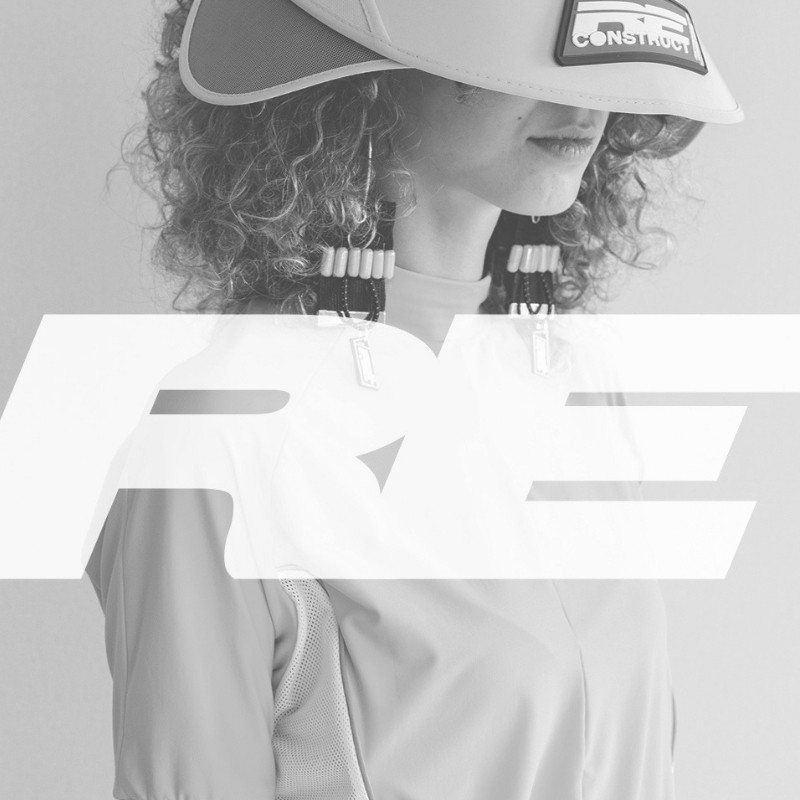 I am RECONSTRUCT
Fashion Brand
The fashion brand RECONSTRUCT started out as an initiative of five graduates of the Willem de Kooning Academy. The female creators of this brand want to show young creatives of the new generation how much can be achieved through collaboration and hard work. With their fifth collection the brand aims to combine their individual specialties and gather their strengths to make a big impact. Previous collections have been presented during Copenhagen and New York Fashion Week and have been published on several fashion platforms such as Vogue.com. The team behind the brand aims to stay true to themselves and want to promote a lifestyle which goes beyond the current fashion system of robotic followers. With their vision and hard work, they are "reconstructing their way into the fashion industry".
I am Roos Wattel
Accessibility consultant
Accessibility consultant Roos Wattel aims to bridge the gap between hearing and deaf people. To achieve her goal, she started her company 'Wat Telt!' in 2014. To improve inclusiveness on the workfloor for people who are deaf or hearing impaired, Roos works closely with other organisations. In 2015, Roos created the 'Musea in Gebaren' (Museums in Sign). With this program, she trains deaf people to be museum guides in sign language. Today, 16 museums in the Netherlands offer tours in Dutch sign language provided by trainees of 'Musea in Gebaren'. Roos was born deaf but studied at regular schools and thanks to this upbringing, Roos feels part of both the deaf and the hearing community. She is proud to be a deaf person and inspires others to create an inclusive society, together with her.
I am Symone D. Sanders
Strategist and CNN Political Commentator
Strategist and CNN Political Commentator, Symone D. Sanders has an impressive career. During the US elections of 2016, she served as national press secretary for Democratic presidential candidate Bernie Sanders. This made her earn her place in history as the youngest presidential press secretary on record. Rolling Stone magazine listed her as one of 16 young Americans shaping the 2016 election. In the spring of this year (2018), she served as a Resident Fellow at Harvard's Institute of Politics at the Kennedy School. Through her experiences in politics, Symone possesses the skills to provide perceptive analyses on political and social issues, which have been featured on different news platforms, such as CNN, Fox News and NBC. Currently, Symone is the Principal of the 360 Group LLC where she provides strategic communications guidance to organizations and individuals, and helps clients find solutions to tough political and social problems.
I am Aldith Hunkar
Global freestyle multimedia journalist
Aldith Hunkar is a self-proclaimed global freestyle multimedia journalist, with 25 years of experience in mainstream media and over 14 years in journalism for Dutch TV news outlets. She started her television career in 1994 as a children's news presenter and in 2000 she was working as the first camjo (camera journalist) in the Netherlands for the regular news. Since 2007, Aldith has worked as an independent journalist. She moderates (international) conferences, leads debates, writes, and creates audio/visual productions emphasizing equal rights, equal opportunities and social cohesion, which links perfectly with our TEDxAmsterdamWomen event theme. Aldith is an independent thinker, loves traveling and has an open mind and an adventurous spirit.
I am Nadia Nadim
Striker for Manchester City
Born and raised in Afghanistan, Afghan-Danish striker for Manchester City Nadia Nadim knows as none other what it means to build a new life in a new country. After the death of her father at the hands of the Taliban, her family decided to escape Afghanistan, as it was not a safe place for a family of six women. With forged passports they found their way into Italy but as opposed to ending up London, which had been their target destination, Nadia found herself between the hills and trees of Denmark. The country she now calls home. Nadia began her professional career playing for B52 in Aalborg, and made her Champions League debut, in September 2012 playing for Fortuna. Excelling in football Nadia quickly rose to the highest ranks of women's football in the country joining the Danish National Team and and has since then proudly represented her country 73 times.
Congratulations to our Talent Night winners who gave their personal TEDx talk on the TEDxAmsterdamWomen main stage on December 6, 2018.
I am Dr. Yamini J. Singh
Urban and Transport Planner
Urban and Transport Planner, Researcher, Author and Entrepreneur Dr. Yamini J. Singh works on sustainable cities and gendered urban mobility. Traditionally, our transport had been centered around the commuting needs of men, ignoring the non-work trips made my women. According to the Indian-born and Netherlands-based Yamini, this gender-gap in our cities is affecting women's access to key life-opportunity activities like education, employment, medical and recreational facilities. The solution is for cities to create an urban environment that not only allows women to continue their travel patterns that are already sustainable, but that also encourages men to make their travel more sustainable as well. Yamini is currently working on her upcoming book about sustainable urban development in the Global South, to be published by Springer. Pitch in one sentence: The gender-gap in our cities is affecting women's access to key life-chance activities like education, employment, medical and recreation facilities.
I am Jessica Gyasi
Model / Filmmaker and Founder of Model For Models
Jessica Gyasi is a Dutch model, writer, filmmaker and coach with Ghanaian roots. During her difficult childhood, she was scouted by model agent Tony Jones. She started her professional modeling career at age 15, which changed her life completely. During her early years of modeling she experienced the same kind of "otherness" that she had experienced as a child: being black in a white-dominated world. This made her feel insecure, but her self-confidence grew over the years. In 2016, she graduated as a social entrepreneur with a minor in creative writing. With her platform "Model for Models" - aimed at empowerment, inner beauty, and self-worth of girls and young women - Jessica puts the knowledge she obtained into practice. She is currently working on a documentary about the diversification of the fashion industry. Pitch in one sentence: It's a matter of changing perspective.
Here they are: the game changers, local heroes, and rebels; the TEDxAmsterdamWomen 2018 Talent Night finalists! On Friday November 9, 2018 took the stage at Soho House Amsterdam and shared their undiscovered ideas worth spreading, during our first ever Talent Night.  Two of these tencourageous women will be selected for a spot on the big stage at our main event of TEDxAmsterdamWomen 2018.
I am Dymutsja Sondrejoe
Digital Marketer
Digital Marketer and Event Manager Dymutsja Sondrejoe empowers women and minorities in the Tech Industry, with her initiative Diversity4Tech. This young Dutch woman of Surinamese descent has worked with various international tech companies. During her career it became clear to her that there is a lack of women and minorities within this industry. In addition to this, she experienced that these groups are frequently underestimated at work, especially within IT and R&D departments and in higher positions. This is why she founded Diversity4Tech. By improving STEM education in primary and secondary schools, online courses and creating more exposure for role models, Dymutsja is making a change. Because through diversity and inclusion in communities all over the world and by involving everybody, regardless of gender or background, in social development, innovation is possible. Pitch in one sentence: Empowering women and minorities in Tech Industry, through 'improvement of STEM education in primary and secondary schools' via online courses and exposure to role models.
I am Tosca Soraya Otten
Fashion Designer / Founder of TOS gallery
Fashion Designer Tosca Soraya Otten connects art and fashion, with a conscious and sustainable mindset. Before she founded her label TOS gallery, the Amsterdam-born Tosca graduated from the Amsterdam Fashion Institute (AMFI) and the Institut Français de la Mode in Paris and also worked at Cacharel and lja Visser. Her couture designs are based on paintings she makes on silk scarves. Instead of focusing on the regular season within the fashion industry, Tosca focuses on the stories behind her creations where quality is more important than quantity. Personal attention and craftsmanship play an important role within the design process of her handmade pieces. Her timeless and authentic creations aim to give you a new perspective on what the established idea of beauty represents, because according to Tosca, beauty is found in being your truest self. Pitch in one sentence: A parallel universe called FASHION.
I am Mylène Duijvestein
Actress
When Dutch Creative Director and Actress Mylène Duijvestein started studying at the American Academy of Dramatic Arts in New York, she thought she would end up on Broadway or working in movies and television. Little did she know that after several years in the business her career would take a different turn and that she would found her own company called Actors in Action. When she was asked to interview a woman that lost her husband due to negligent safety measures on a drilling platform, and to perform as her in front of his old colleagues to create awareness, this was the first step on her new road to transforming the world. She realized her talent as a professional actress was not for serving herself, but for serving others. With her company, she focuses on creating voices for women throughout the world, who do not have the strength to speak for themselves. Pitch in one sentence: Stepping into the shoes of victims transforms the world.
I am Anita Hubner
Psychologist, Policy Advisor and Speaker
Psychologist, policy advisor and speaker Anita Huber is an expert in mental illnesses through both her profession and her own experiences. As a 21-year-old psychology student Anita got a psychosis and thought she had to give up her ambitions. However, she ignored her psychiatrist's advice to stop following her dreams and became determined to give people with mental illnesses hope. She became a popular speaker after she spoke about her bipolar disorder at a national congress in 2014. Through public speaking she tries to reduce the stigma of mental illnesses and shows what recovery after a psychosis looks like. With 20 years of work experience as a psychologist and after being an adviser for The Institute of Human Rights, Anita is now working on her life goal: proving that "there is no gap between people with and without mental illnesses". Pitch in one sentence: There is no gap between people with and without mental illness.
I am Caroline van Dullemen
Director Research
For the last 15 years, Caroline van Dullemen has been fascinated by the political and social consequences of the demographic transition. In 2004, the social scientist founded WorldGranny; an NGO focused on the effects of global aging and the quality of lives of older people. Last year, she defended her PhD on the 'Politics of Aging'. By spreading her knowledge of this topic, Caroline's aim is to make people aware of the consequences of global aging. She also stresses the gender sensitivity of the topic: the risk of old-age poverty is higher for women. Currently, she is a lecturer at several Dutch universities and a Director of Research at BluePrint Pension. In this function, she assists the United Nations in the Pacific in creating a micro-pension plan for the informal sector. Pitch in one sentence: Aging is a feminist issue and pension is an intergenerational imperative for the 21st century.
I am Lisa Hu
Social Designer and Founder of Terra Nova Foundation for Democratic Design
During her studies at the Design Academy Eindhoven social designer Lisa Hu decided that she wanted to use design for societal impact. To connect design and social issues, she founded the Terra Nova Foundation for Democratic Design. The aim of the foundation is to not only design for, but also together with the target group and to give a voice to those unheard. Together with 500 children she created a board game focused on issues such as citizenship, inequality and policy making. The game represents society on a small scale and gives primary and high school students the opportunity to work together on the organization of a new community. Lisa also created a tool for children with a parent who is in prison and a map for high school students about career paths. She has received some awards and has been nominated several times including for the TEDxAmsterdam Education Award. Pitch in one sentence: Including the unheard ones in discussing societal challenges.
I am Inès Péborde
Designer and Founder of Healing Places
Urban designer Inès Péborde tries to improve mental health in cities with her research and design studio Healing Places. Five years ago, she became interested in the mental well-being of inhabitants of cities when she discovered that urban living increases the risk of developing mental health problem such as stress, anxiety disorders, loneliness or depression. Via Healing Places, she explores the concept of therapeutic space design by connecting architecture, design and science in order to prototype innovative solutions for this problem. She holds an MA in Urban Design and Regional Planning, but her work combines different disciplines such as architecture, psychology, neuroscience, art and new technologies. To achieve this, Inès collaborates with experts from various fields and recently organized a festival about stress in the city, which brought together people from different professions. Pitch in one sentence: In this age of technical advances and rapid urbanisation, how can we use design as a therapeutic tool to improve mental health in cities?
I am Giovana Vega
Founder of Trading for Women & National Director of Global Woman Club Holland
Giovana Vega is an author, international speaker, Forex trader and Forex trading coach. She is also the founder of Trading for Women; a business focused on money-mindset, wealth creation and lifestyle. Peruvian born and raised, Giovana moved to the Netherlands in 1997 and ended up in the financial trading business by coincidence. Ever since, she has been passionate about her goal: encouraging women to take control of their financial future. Through her work as the National Director of the Global Woman Club the Netherlands she connects professional women to help them build relationships and promote their businesses. She has written three books including "Trading for success: 8 secrets why women are better traders" and has been a motivational speaker at several events worldwide. Pitch in one sentence: What's your money legacy?
I am Eva Cleven
Host
Introducing Eva Cleven, our Pitch Night host. Eva Cleven is a radio DJ & presenter. Currently, she is a DJ at FunX, with her own show on Friday and Sunday afternoon. She is also a presenter for NTR's Het Klokhuis. In 2016, Eva won the Philip Bloemendal prize for upcoming journalistic talent and in 2017 she won the Marconi Award for Upcoming Talent. She was also a finalist in It Takes 2, a competitive singing show. Eva looks at the world through rose-colored glasses and wants to try everything once, including joining us on our Pitch Night stage. Photo credit: Jimmy on the Run
I am Els Dejonghe
Storyteller
Els Dejonghe: a Belgian storyteller in an office. Els will publish her debut novel '18 minutes' simultaneously in 16 countries on December 19. Although she's a storyteller at heart, she wants to continue working in the office. She's here to tell you why.
I am DJ Soulfania
DJ
Hailing from Amsterdam, DJ Soulfania grew up with a lot of Soul, Rhythm & Blues, Pop, Reggae, Latin, and Surinamese music, which brings her back to her roots. Always interested in creative activities, such as singing, dancing, fashion and music, Dj Soulfiana started visiting clubs. While the DJs played, she was already mixing in the next song in her head. After getting DJ lessons from a friend, DJ Soulfania started to DJ at birthday parties for friends and family and later on, in various clubs, private parties and even abroad. The name Soulfania is a combination of her own name 'Stefania' and the soulful choice of music she plays. Her style? Think of old meets new, with a lot of soul and a good pumping (heart)beat.
I am Munganyende Hélène Christelle
Author
Munganyende Hélène Christelle is a 25-year- old writer and research journalist from the Netherlands. Born to political refugee parents from Rwanda, she calls herself a daughter of migration. In the Dutch political landscape, she has been named a promising feminist voice of her generation. Christelle lives in Brussels and is working on her debut novel. Her writing focuses on the African diaspora in Europe and celebrates everyday heroines of color.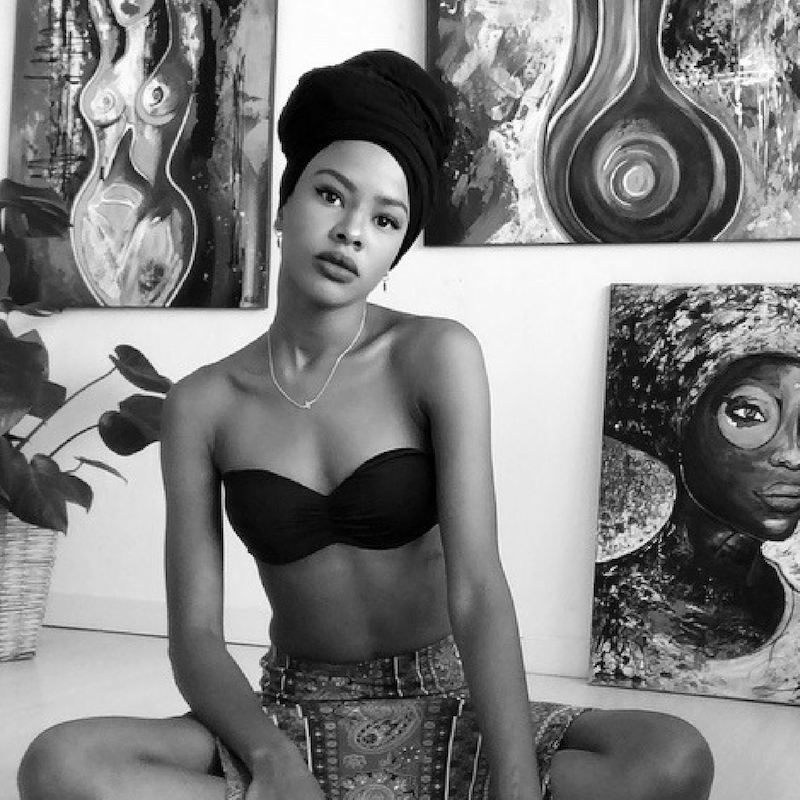 I am Rabia Omanette
Artist
Rabia Omanette is 26 (Paramaribo, 1992), mother of a son (3 years old) and devoted girlfriend of Ryan Warner (founder of Oshun Care). She is currently working on an exhibition of her own paintings, which will be opened in 2019. Her inspiration includes Afro art, flowing lines, lots of color and beautiful, strong women. Rabia also works as a fashion model. "Finding the balance and peace of mind between motherhood (which is already a full-time job), modeling, traveling, having time for myself and of course not forgetting being a devoted girlfriend can be difficult sometimes. Every creative person knows that you can't force creativity. Passion is what drives me. I dream, I want, I can, I will! My home is where the art is."
I am Jara Holdert
Singer
Singer and Songwriter Jara Holdert writes beautiful, imaginative songs with heartbreaking lyrics. Raised on the music of folk and pop heroes from the '60s and '70s, she incorporates alternate tunings, twisting chord changes and melodies reminiscent of Joni Mitchell and CSNY, into her own, very personal songs of farewell. She recorded her debut album while traveling to and from Berlin. JARA released her first EP 'Sky Collector' in the summer of 2013. This was followed by a tour through Holland and playing festivals such as Where The Wild Things Are, Valkhof and Food For Your Senses. In September 2014 she and was invited to play at the Reeperbahn festival in Hamburg with her band, where they released two new singles. JARA plays in different constellations; solo or with (some of) her band members: Jara Holdert (vocals, guitars, keys, ukulele) Bas van Holt (electric guitar, backings) Merlijn Nash (keys) Milan Pestel (drums, backings) Robin van Baaren (bass)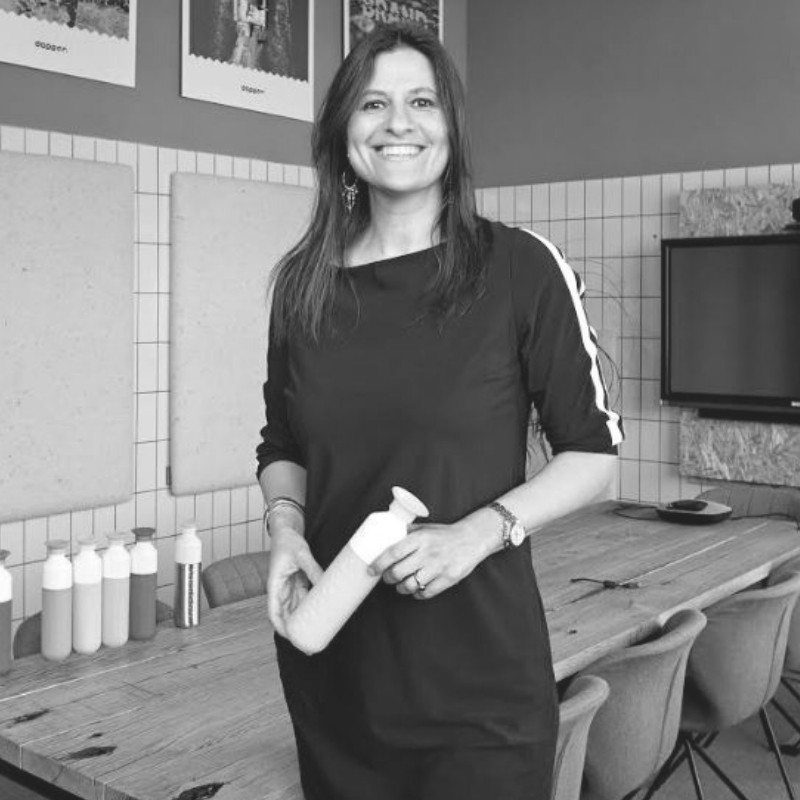 I am Virginia Yanquilevich
Keynote Speaker
Virginia Yanquilevich is the CEO of Dopper, a social enterprise with a clear mission: to achieve a world where people are conscious of the environment we live in, where the amount of single-use plastic is reduced and where everyone, near and far, has access to safe drinking water. Virginia's roots lie in Argentina but she has lived in the Netherlands for almost 20 years. With a background as a journalist and marketing and commercial management roles in consumer electronics, she now wants to create social impact through business together with the team of Dopper change makers located in Haarlem.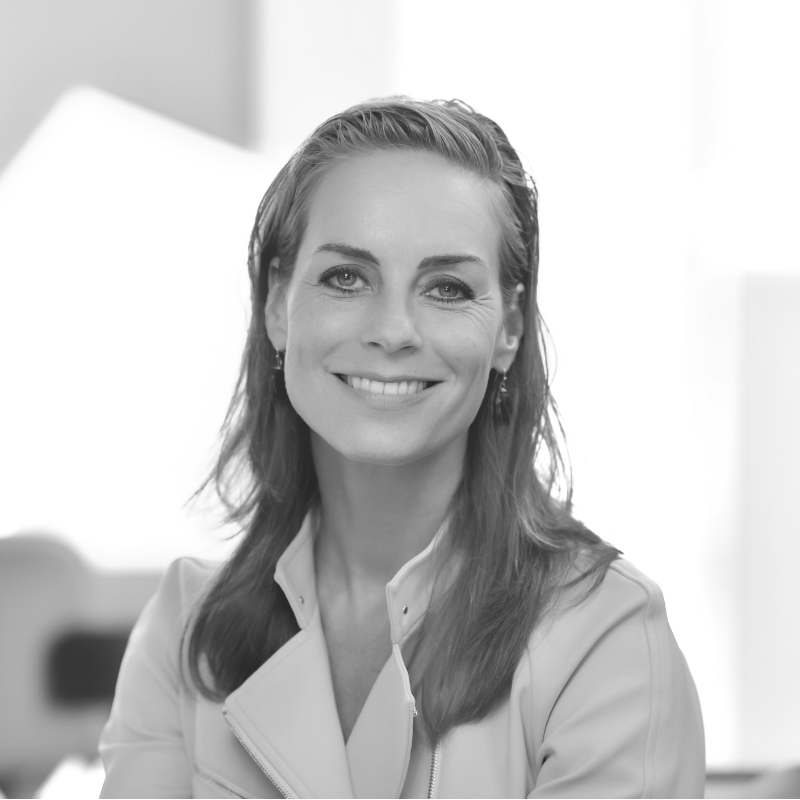 I am Dailah Nihot
Keynote Speaker
Dailah is Chief Organisation & Corporate Relations Officer and Member of the Management Board of NN Group, responsible for human resources, communications, corporate citizenship, sustainability, branding & sponsoring, public & government affairs, and facility management, with a specific focus on the company's role in society, and the relations with its key stakeholders. Before assuming her current role in 2018, Dailah served as managing director of Corporate Relations at NN Group. From 2000 to 2013, Dailah worked at ING Group, where she held the positions of Global Head of Sustainability and President of the ING for Something Better Foundation, Head of Corporate Responsibility, senior spokeswoman and strategic communications advisor. Dailah is a former member of the Novartis Global Reputation Advisory Council in Switzerland, and served on an Advisory Board for the City of Rotterdam. She is a guest speaker at the Rotterdam School of Management, and the Tuck School of Business at Dartmouth (USA). Dailah holds a Master of European Studies from the University of Amsterdam, with an internship at the United Nations. Additionally, she received an Executive Master's degree in Corporate Communication from the Erasmus University in Rotterdam, and completed leadership courses at Harvard Business school, IMD and INSEAD. She lives in Amsterdam, enjoys spending time with friends and family, and is passionate about sports, books, art, fashion, and music.
In its fifth year and counting, our annual Startup Award is back!
TEDxAmsterdam Women will once again offer a stage to inspiring and high-potential female-led startups. On September 4, 2018 twenty five promising entrepreneurs will have the opportunity to pitch their idea in front of a jury of specialists, investors, press and consultants. It's a chance for startups to showcase their idea(s), garner feedback, and generate awareness.
I am Graciëlla van Hamersveld
Co-Founder of Closure
Closure finalises the digital legacy of someone after they have passed away. Founders Graciëlla van Hamersveld and Chantal van der Velde have personal experience with the time-consuming and emotional process of completing a digital legacy, which has inspired them to establish Closure. Closure aims to unburden relatives and subscription companies by alleviating the process of finalising all subscriptions, contracts and accounts (e.g. gas/electricity, telephone, ov-chipcard, magazines, newspapers, insurances, charity, social media account, etc.) of deceased people more efficient. They are the central contact point for relatives and for companies, saving costs and painful confrontation in an often emotional time.
I am Chantal van der Velde
Co-Founder of Closure
Closure finalises the digital legacy of someone after they have passed away. Founders Graciëlla van Hamersveld and Chantal van der Velde have personal experience with the time-consuming and emotional process of completing a digital legacy, which has inspired them to establish Closure. Closure aims to unburden relatives and subscription companies by alleviating the process of finalising all subscriptions, contracts and accounts (e.g. gas/electricity, telephone, ov-chipcard, magazines, newspapers, insurances, charity, social media account, etc.) of deceased people more efficient. They are the central contact point for relatives and for companies, saving costs and painful confrontation in an often emotional time.
I am Diem Do
Co-Founder and CEO of CodeGorilla
Coding is the future! And CodeGorilla knows it! Co-founder and CEO Diem Do developed the company as a social enterprise that teaches software development to unemployed people and helps them get a job at (IT) companies / start-ups. After winning the Social Impact Award in 2017 CodeGorilla's mission is to make IT education available to everyone and at the same time provide companies with valuable tech talent. They mostly work with people who are unemployed, from single moms, refugees, 50's plus, people with handicaps etcetera and have successfully help train them and help them get a job (IT) companies / start-ups.
I am Ivana Setiawan
Founder & CEO of Venopi
Venopi is an online marketplace where users can list their spaces for anyone to browse and book. Using the sharing economy model, existing businesses can make their spaces available for emerging businesses and entrepreneurs to rent on a short-term basis. As a software developer, Ivana Setiawan knows as no other how to take a proactive attitude towards the sharing economy, encouraging activities that will benefit innovation, social inclusiveness, entrepreneurship and sustainability.
I am Kirsten Spahr van der Hoek
Innovation Lead at Accenture
Kirsten Spahr van der Hoek is Innovation Lead of Accenture the Netherlands. Her team supports companies of all sorts to shape and pursue their innovation and digital transformation agenda. Often in open innovation projects, ventures and partnerships with start- and scale-ups or by building creative and technology-driven value propositions. Kirsten helps executives and their teams to formulate innovation strategies and reshape their organizational structure. Accenture's innovation capabilities help her doing so. Throughout the Netherlands, Accenture has innovation labs, centers and creative agencies like Mobgen in the Jordaan. In addition to supporting innovation, Kirsten is also in charge of the internal innovation agenda of Accenture. This includes, among others, the Accenture Innovation Awards, an annual competition for startups at the core of the Dutch innovation ecosystem, where Kirsten is both speaker and panelist. On a personal level, Kirsten is a social entrepreneur and stimulates innovation in her own startup that focuses on inclusion and diversity of young talent. In the past, Kirsten has work for McKinsey & Company, Center for Talent Innovation (New York), VODW Digital and De Nederlandsche Bank and, most recently, as Director Innovation at ABN AMRO. She studied at the Universiteit van Amsterdam, University of Melbourne and business school INSEAD. In her spare-time, Kirsten likes to create art.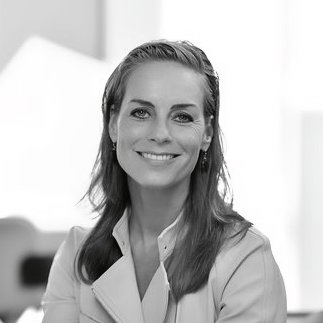 I am Dailah Nihot
Chief Organisation & Corporate Relations Officer and Member of the Management Board at NN Group
Dailah is Chief Organisation & Corporate Relations Officer and Member of the Management Board of NN Group. Before assuming her current role in 2018, Dailah served as Managing Director of Corporate Relations at NN Group. Dailah is a past member of the Novartis Global Reputation Advisory Council in Switzerland, and served on the Advisory Board for the Support functions of the City of Rotterdam. Dailah holds a Master of European Studies from the University of Amsterdam, with an internship at the United Nations Public Information Centre. She lives in Amsterdam, enjoys spending time with friends and family, and is passionate about sports and nutrition, books, art, fashion, and music.
I am Dragi Dimitrijevic
MD Financing Solutions & Transaction Banking Sales at ABN AMRO
After obtaining her Masters in Chemistry, Dragi started her career with ABN AMRO in 2000. Over the years she was active in various commercial roles in the world of Corporate Banking such as M&A, Corporate structuring, Leveraged Finance and Project Finance. As of 2017 she is heading Financing Solutions & Transaction Banking Sales activities and is a member of the Management Team of Commercial Banking of ABN AMRO. In her career Dragi was involved in many leading transactions in the market. Dragi lives in Amsterdam with her husband and their 6 year old daughter.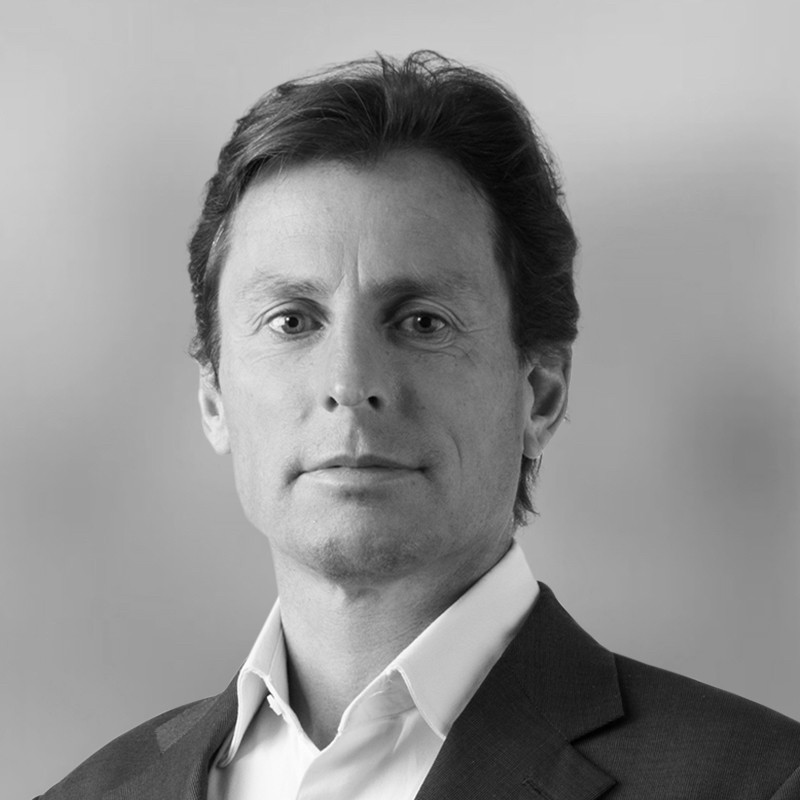 I am Jeroen Ouwehand
Office Managing Partner at Clifford Chance
Jeroen Ouwehand, with Clifford Chance Amsterdam, is the Office Managing Partner and head of the Litigation & Dispute Resolution practice for both Amsterdam and Europe. He started his career with Clifford Chance in 1992 and specializes in financial, commercial and corporate litigation and arbitration. Clifford Chance Amsterdam is, and has been for many years, a very proud partner of TEDxAmsterdamWomen. This partnership provides Jeroen, a proponent of diversity, with the opportunity to serve on the TEDxAmsterdamWomen Startup Award jury. He views the Startup Award as a great way to motivate and inspire women to present their ideas, knowledge and abilities. In 2016, Jeroen was named Most Effective Ally during the Workplace Pride 2016 and he plays an active role in improving gender diversity within senior leadership.
I am Lara Ankersmit
Head of Digital Media at Nos
Lara Ankersmit is Head of Digital Media at Dutch national broadcaster NOS where she is responsible for all digital and mobile activities. As Head of Digital Media she manages the development of innovative digital products and apps. Her focus is mainly on user experience, technical innovation and adaptation by a broad user base. Lara started her career as a journalist in 1995 and she continued her development with roles in advertising and publishing. Before joining NOS she worked on several web projects - ranging from profit to nonprofit. Lara is in the top fifty most inspirational women in the technology sector in the Netherlands. Lara's feels that creating changes for female entrepreneurs is extremely important. The TEDxAmsterdamWomen Startup Award has proven to be an excellent platform to motivate and inspire women. It gives them an opportunity to show their abilities, their ideas and brings out an amazing fighting spirit to achieve the best. Lara has been familiar for years with TEDxAmsterdamWomen and is now one of our Startup Award judges!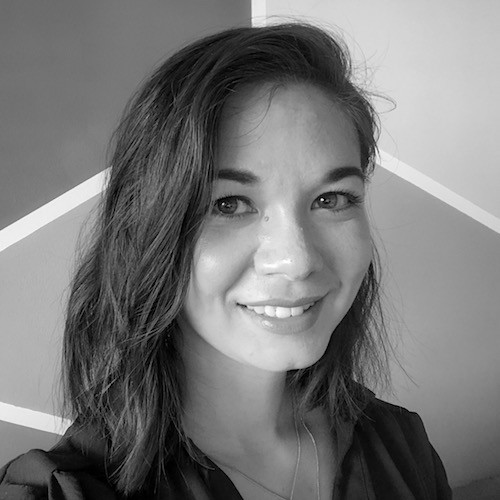 I am Mayen van Luttikhuizen
Marketing Communications Officer at Cathay Pacific Airways
After graduating in 2010 with a degree in International Communications & Media, Mayen spent the first few years of her career in various communication roles in the B2B sector and she joined Cathay Pacific Airways as the Marketing Communications Officer in 2015. In this role, she is responsible for the Benelux market and has taken on a number of different exciting projects such as the launch of a new direct flight from Brussels to Hong Kong in March of this year. Mayen believes the TEDxAmsterdamWomen Startup Award is an important platform for women to be inspired, challenged and motivated to take their ideas to the next level. She is excited to be able to contribute to this and to support entrepreneurial women to follow their dreams.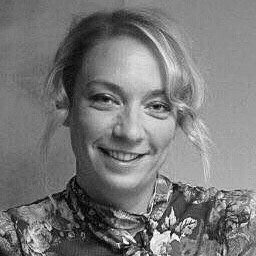 I am Mirjam van Oort
Global Head of Marketing of Business Group Personal Care of Philips
Mirjam van Oort is Global Head of Marketing of Business Group Personal Care of Royal Philips, a position she holds since January 2017 and is passionate about marketing, innovation, ecommerce and marketing transformation to drive results and customer value. She is driving the Philips' Health Tech vision as the company focuses on its mission to make the world healthier and more sustainable, with the aim of improving three billion lives per year by 2025. As a Marketing Leader, Mirjam served as a Brand and Ecommerce Leader in global company Office Depot, a Brand Transformation Leader at Dutch company Wehkamp and Retail Leader at Auping. Mirjam holds a Masters degree in Dutch Language Literature from the VU University in Amsterdam. Married, she lives in Amsterdam and enjoys running, hiking, literature, theatre and art.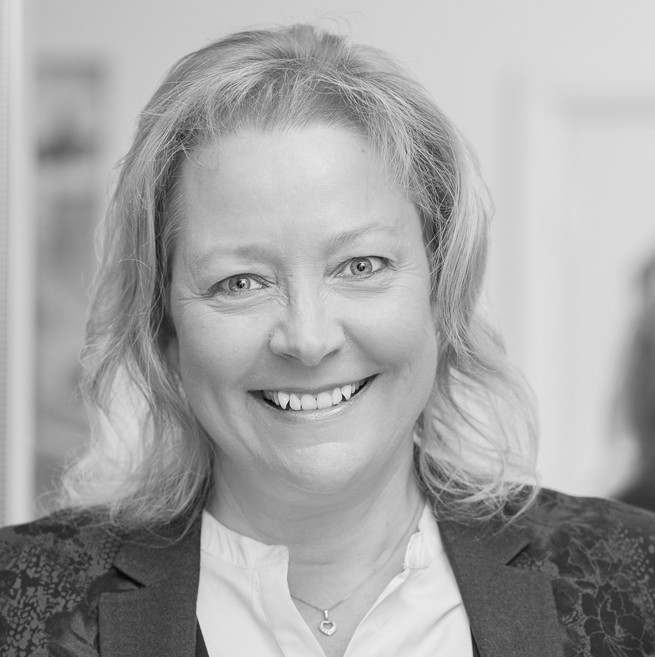 I am Barbara Rogoski
Executive Speaker Coach and Senior TEDx Coach
Barbara is an American executive speaker coach and senior TEDx coach. From Heads of State to supermodels to visionaries in all fields, Barbara has worked with more than 100 TEDx speakers worldwide. She has been a TEDxAmsterdamWomen speaker coach since 2012 and has been the exclusive coach for all the Startup Award Finalists since the competition began in 2015. Passionate about helping people tell their story with confidence, clarity and impact Barbara especially enjoys empowering women to step up and speak up in the world.  She is very proud and honored to be involved with the TEDxAmsterdamWomen organization and to use her expertise and talent to help the Startup Award finalists to shine on the stage.
I am Kasia Blicharz
Director at Deloitte Digital
Kasia Blicharz joined Deloitte as Lead for Deloitte Digital NL and has developed her focus on digital marketing for FMCGs and retail. Before joining Deloitte, Kasia boasts 17 years of experience in marketing, 8 of which she worked for agencies and a subsequent 9 for major consulting agencies. Throughout her career, she's worked with large brands, including Heineken, FrieslandCampina, Staples and Unilever. Originally Polish-German, Kasia lived in six countries before the age of 21, and thanks to her multinational background, speaks five languages. She feels that the TEDxAmsterdamWomen Startup Award can contribute to the entrepreneurial spirit of women and wants to support female entrepreneurs as much as she can. She is the proud mother of two.
I am Lucien Burm
CEO & Co-Founder of Kimengi
Lucien Burm is CEO & Co-Founder of Kimengi, a Dutch Artificial Intelligence company, better known for their brand Nine Connections that provides smart services in Employee Advocacy and Social Selling to the top brands and corporations in the Netherlands. Prior to founding Kimengi with partner Christian Vogel in 2008, Lucien worked with many web, new media, and cross-media companies after founding an internet consulting business in the mid-1990s. Lucien has helped setting up the first few accelerator programs in the Netherlands and has been mentoring many startups ever since.