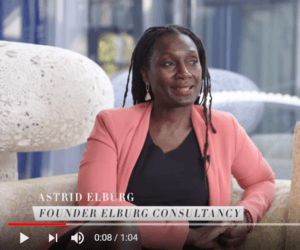 Inspiration can be found anywhere and everywhere, especially in our beloved Amsterdam. The creative capital where artists have amassed ever since the Golden Ages and that holds an illustrious history as a hotspot for innovations of all types.
Here inspiration could simply spark during a bike ride down the charming canals, or when visiting one of the many art museums and galleries that the city is home to, or simply when unplugging with a good cup of coffee. 
Also within the walls of Andaz Amsterdam Prinsengracht, there is no shortage of inspiration. Beating with the same heart as the city, the unique flavors of Amsterdam come alive through the adventurous design of our hotel, creating an environment where ideas are easily born, exchanged and expanded.
TEDxAmsterdamWomen
Sometimes inspiration ask or even demands a bigger platform. Particularly when it brings together women that advocate change. The driving force of TEDxAmsterdamWomen. Our independently organized TED event provides a stage for women to inspire. –women, active in industries such as technology, entertainment, design, research, culture, arts and global affair, that with their decisiveness, their strength and vision affect change in their communities and the world.
The first TEDxWomen-events in the world
In December 2010, Amsterdam hosted one of the first TEDxWomen-events in the world, and produced and delivered a stunning and inspiring conference ever since. Hereby letting well-known and critically acclaimed speakers such as Mei Lin Ang, Steve McCurry, Mariéme Jamme, Harriette Verweij, Naomi Feil, Sarah Britton, Corrine Vigreux, Olivia Bee, Lex Peters, Kelly Cutrone, Paul Zak, Marieke Eyskoot, Bénédicte Ficq and Lauren Zander, take the stage for 18 minutes.
November 2nd
This year's TEDxAmsterdamWomen event will take place on November the 2nd. At the Koninklijk Instituut voor de Tropen, where women will share their past, present, and future. They will reveal how their fears are the catalyst for change and initiate their power. They will illustrate how they live boundlessly in the present and face the future head on. And, they will share how their continued faith in their own capabilities helps to define their path forward.
Come Intrigued, Leave Inspired
In the lead up to this exciting conference, we invited four former TEDxAmsterdamWomen speakers to share with us their inspiration and vision for the future. And so they did. Sit back and get ready to be inspired by the following four powerhouses: Astrid Elburg, Wassila Hachchi, Mei Ling Ang and Willa Stoutenbeek.
First episode: Astrid Elburg

In this first episode of TEDxAmsterdamWomen Veterans we interviewed Astrid Elburg. Astrid is a strategic consultant/coach who facilitates leadership courses and believes that facing your fears allows you to lead and not be led. She is convinced that it is important to talk to people with different cultural backgrounds and hear them without sticking to your own biased opinions.