Helene Geijtenbeek
Director and Licensee
I have always been successful in my professional career and never gave much thought to diversity and inclusion. Until spring 2019, when a study trip to Silicon Valley showed me very clearly that there really are inequal opportunities for women. And all the information and new knowledge also showed me where I had run into obstacles during my career myself, without even being conscious about it. With that insight and experience 'in the pocket', I decided I wanted to use my privilege position to make an impact in the inclusion and diversity domain. An impact within the company where I work (Deloitte), but also in the bigger community. At Deloitte I am involved in the steering committee of our strategic Inclusion & Diversity in order to make our organization a better place to work. Through my trip to Silicon Valley, I got connected with TEDxAmsterdamWomen. A great community with a very diverse and inspiring group of women, all aiming for the same goal: to inspire others to create female equality anywhere. When the opportunity arose to head this great platform, I did not think twice, but stepped up. Together with the TEDxAmsterdamWomen I can impact many lives and contribute to a better world.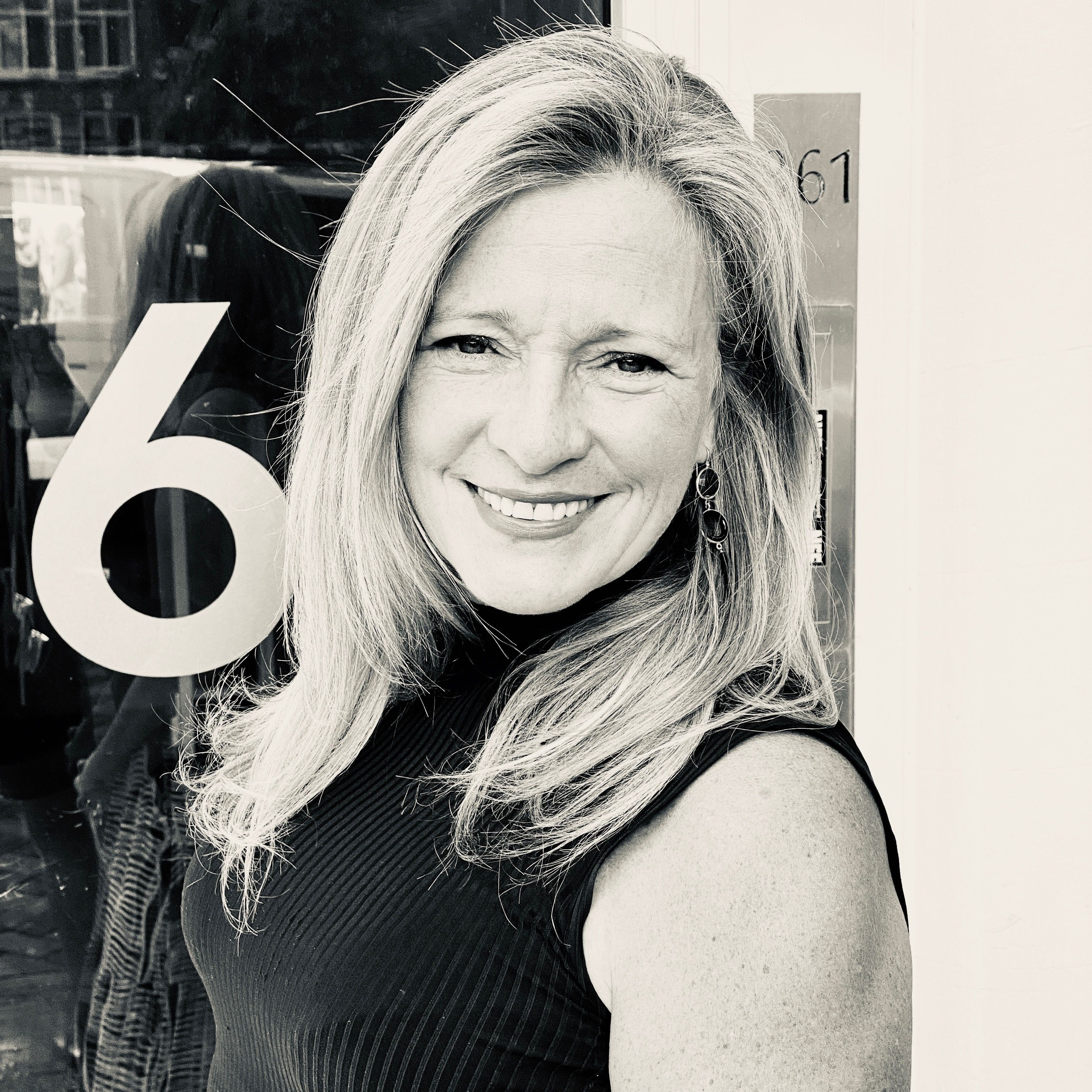 Helen Pink
Operational Director
Originally from the UK, I have lived and worked in a variety of countries and industries around the world (including food and pharmaceutical companies in the UK, The Financial Times Group in Asia and NewsEdge in Europe). This left me excited and passionate about different cultures, food, traditions and religions. Now settled in the Netherlands for 20 years, with 3 teenage girls, I look back at my experiences and one thing stands out the most. Across the globe, men and women experience their working and living environment differently, no matter which country, culture or job. For the future and especially for my children, I joined TEDxAmsterdamWomen to make a difference; to try to help make the world the same place and experience for both men and women together.
Emmeline Hessels
Head of Partnerships
I am passionate about empowering others, especially women. Joining the 2018 event as a guest, I was caught by the energy of TEDxAmsterdamWomen; the inspiring speakers, the group of women organizing the event and the guests - all connecting with one another. That's why I joined TEDxAmsterdamWomen in 2019, initially as part of the Speakers Team and now heading the Partnerships Team. Professionally I work at CoorpID, a scale up within ING Wholesale Banking Innovation. I enjoy working in the commercial and innovative area of the bank, with a range of international colleagues and clients. I started my career as a lawyer and switched to ING in 2012, having different positions in Legal (incl at ING New York), Business Management and currently Innovation. In my free time I like to spend time with family & friends, and enjoy doing sports such as playing hockey, running and cycling. I have two kids, a girl of 3 years old and a boy of 5 years old, and I live nearby Amsterdam.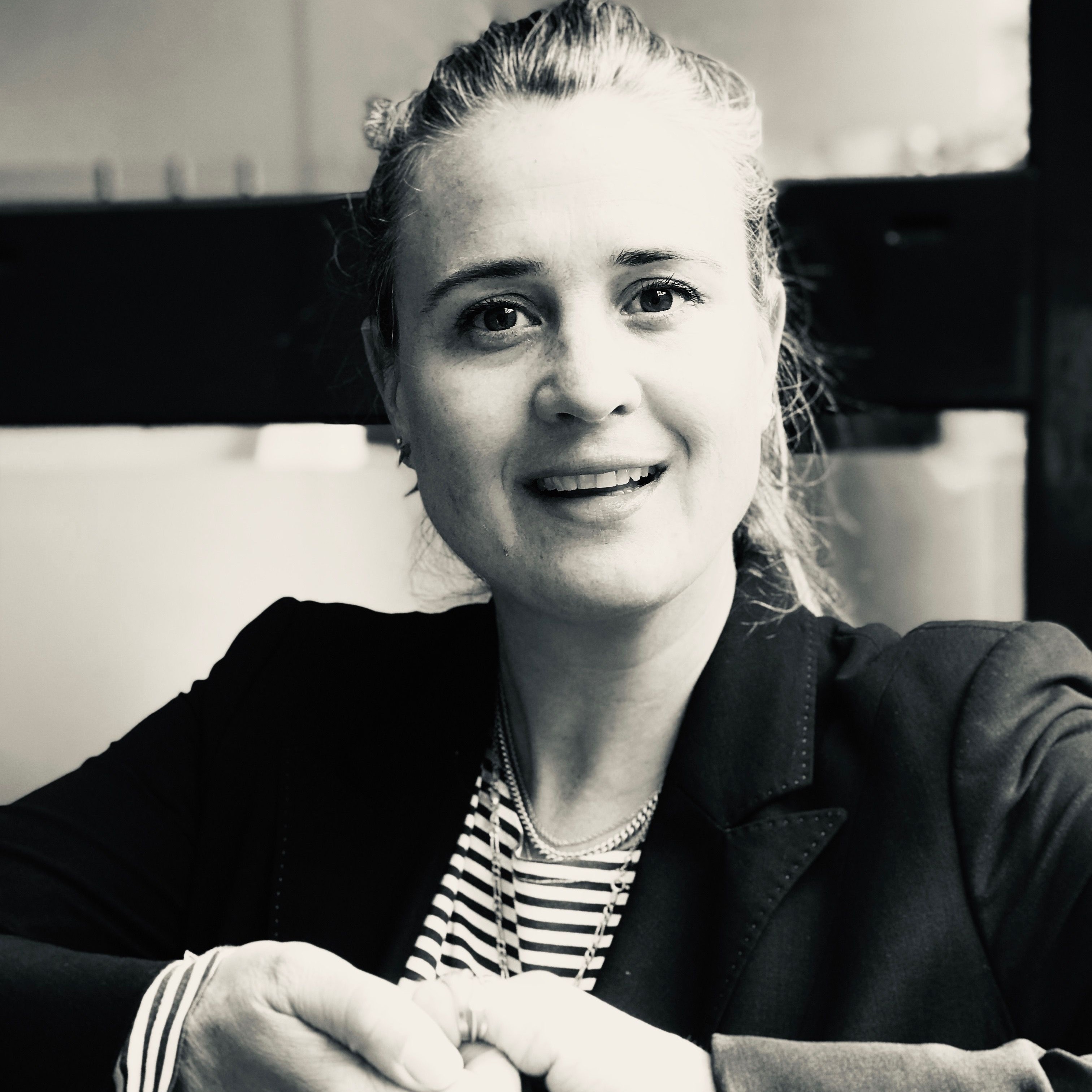 Lucia Dondorp
Head of Communication
Selamawit Habtemariam
Head of Talent Night
I have a professional background in Media and Communications. Feeling at home in the digital world and spending a chunk of my time online, comes with the trade but luckily that's also how I found my favorite poets, writers, and photographers. If I am not glued to the phone, I love to practice yoga and be creative. I am an absolute foody and will spend hours in the kitchen. My love for food is something I share with my family. Growing up in a big Eritrean household in Stuttgart, Germany, we loved to share meals. I joined TEDxAmsterdamWomen because I believe in inclusive environments and connecting people. TEDxAmsterdamWomen allows people to own space and highlight important issues and topics and I feel very lucky to be a part of that.
Alexis Kelly
Head Speakers Team
I am lawyer originally from San Francisco. My background is in human rights and social justice. I have represented clients in criminal and family law cases, including survivors of domestic violence and human trafficking. Throughout my career, I have been privileged to work with many amazing women from all walks of life. Hearing their stories and learning from their experiences has been invaluable, which is why I'm very happy to be a part of Tedx Amsterdam Women 2020.
Mirre van Tilburg
Head of Engagement
Mirre, our Engagement Officer and host of the Talent Night. Mirre loves to connect the dots and create a connection between people and inspiring ideas.
Judith Heida
Project Manager
I am a Frisian woman of the world and a firm believer in change as the constant truth. My passion to develop people and create great teams has led me to become a coach, a mother and a manager in healthcare. My own company, HeidaCare, unburdens healthcare organizations by providing business management advice or offering interim management due to a lack of personnel or due to the necessary guidance during changes or innovative processes. I feel connected to TedxAmsterdamWomen because of my lifelong focus on equality for men and women. "I do not wish women to have power over men, or men over women, I wish that every individual has equal power and I wish that they connect and act more from the heart than the mind."
Amy Barratt-Jones
Creative Strategy
I've worn many hats in my career – Creative, Producer, Journalist, Jewellery Designer and even introduced my own 'Superbite' healthy food snack to the Dutch market. I have worked for global creative companies mainly in media and marketing. A red line runs through everything I do: the need to be creative. I am naturally inquisitive and curious about life. New ideas excite me. I've had the privilege to work with some amazing women in my career who've shared their vision and ideas with me. TedXAmsterdamWomen for me is the ultimate platform for inspiration and where creativity thrives.
Annemarie Pompen
Event Manager
Hello, I am Annemarie, an experienced, event & brand activation specialist with a solid history in high-profile (inter)national events and activation programs. Besides cooking and travelling, I love to work. Big, small, national or International I worked on many projects throughout my career and love the challenges that come with creating a on off event. Besides this I flourish when I learn from other people, cultures and I am a passionate foodie who loves to connect with other people and cultures through food. I was born in Amsterdam and I live with Jan Jaap and our 2 kids in the East of Amsterdam. 
Anastassia Kravtsenko
Social Content Manager
Growing up in a multicultural family in Estonia, since being little, I was aware that there is always more than one side to each story, more than one language to express your thoughts and more than one culture to carry in your heart. I love exploring the world by engaging with locals through volunteering projects. With associations as Youth-in-Action and Workaway I've visited multiple countries sharing cultural experiences through art and organizing community workshops. At work I discovered that I love organizing things and creating structure. I have experience in project management and all-stages of events planning from small to large events. With TEDxAW I am excited to experience the transformation of the event format adapting to the new normal, and creating new ways to connect.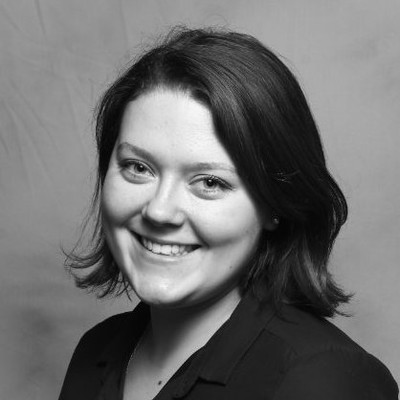 Iryna Kravchenko
Partnership Team
Emma Kraanen
PR manager
With our pr-agency Blyde Benelux we are trying to 'create a positive footprint worldwide'. Together with awesome companies, that want to make the world a better place, we push towards positive change. Because we, and I, believe that a lot of small changes can make a big impact. How to create these small changes? By spreading stories that inspire others. And that is exactly why I'm happy to be part of the TEDxAmsterdamWomen movement, where we spread inspiring stories, that can positively impact peoples lives.
Miranne Kalff
Graphic Designer
I'm Miranne Kalff a graphic designer from Amsterdam. After working in the kitchen, travelled the world, marketing jobs at TMF and Nickelodeon, organising big leadership journeys around Europe and photo editing jobs at some magazines, I learned how to use design tools on my computer and started my own company: Lovebug Productions. 10 years ago I started with birth announcements and now I'm mostly designing logo's and branding for different companies. I was born in Amsterdam and I live with my husband Floris and our 3 kids in the middle of the Jordaan. Our famous red bench on the Bloemgracht is the place for us to connect with a lot of people from allover the world. I take part in TEDxAmsterdamWomen because I think we need to connect with all the girls of Amsterdam. The love and fun that I feel when I'm with my girlfriends is very powerful. Don't take your self too serious... x
Cissy Renkers
Event & Communication Talent Night
My name is Cissy Renkers and I live in my beautiful apartment in the city center of Utrecht together with my boyfriend Maarten. I was born and raised in Amersfoort and studied Tax Law in Tilburg. I work at Deloitte as a tax and subsidy advisor in the Grants and Incentives team. I love exploring new things and learn new skills. That is probably why I love travelling so much, as that makes us explore new places and cultures. Recently, I became a member of the TEDxAmsterdamWomen as I believe sharing ideas worth spreading may help people to grow as a person and makes the world a better place.
Irène Winterkorn
Engagement manager & production
Nathalie Niessen
Partnerships Team
I've started my career as a Legal Consultant in Amsterdam, working for an organization where you can find driven and inspiring people from many different backgrounds and nationalities. Learning about new cultures and languages, sharing experiences, discussing world views and listening to stories to really connect with someone have always excited me. I still have very fond memories of living abroad in Italy, together with other students from all over the world.  In addition to my legal advisory role, there have been opportunities for me at work to make a connection with start-ups and NGO's, who have an important story to tell and want to make our society a better place for everyone. These encounters, as well as my experiences during a project to educate students on law and technology, have inspired me.  I've joined the TEDxAmsterdamWomen Team to be part of an initiative that shines a light on an really celebrates connecting with others through storytelling, which can be inspiring, fun, uplifting or really touches your heart. 
Annette Martens
Partnership Team
Amsterdam is a beautiful city that inspires me every day, being laid back, jet very modern and progressive with a great openness to the world. The openness to the world has been a driver in my life for many years, being German, I studied in different European countries but also Asia and worked some years in the US. I have worked in several position within Henkel for more than 14 years and was able to work in completely different environments as marketing, share services and now in procurement. I like being of TEDxAmsterdamWomen because it connects me with a different world, there is a lot of creativity and purpose, spirit and ambition and I am convinced we will do great together.
Anne-Jet Buiten
Communication Team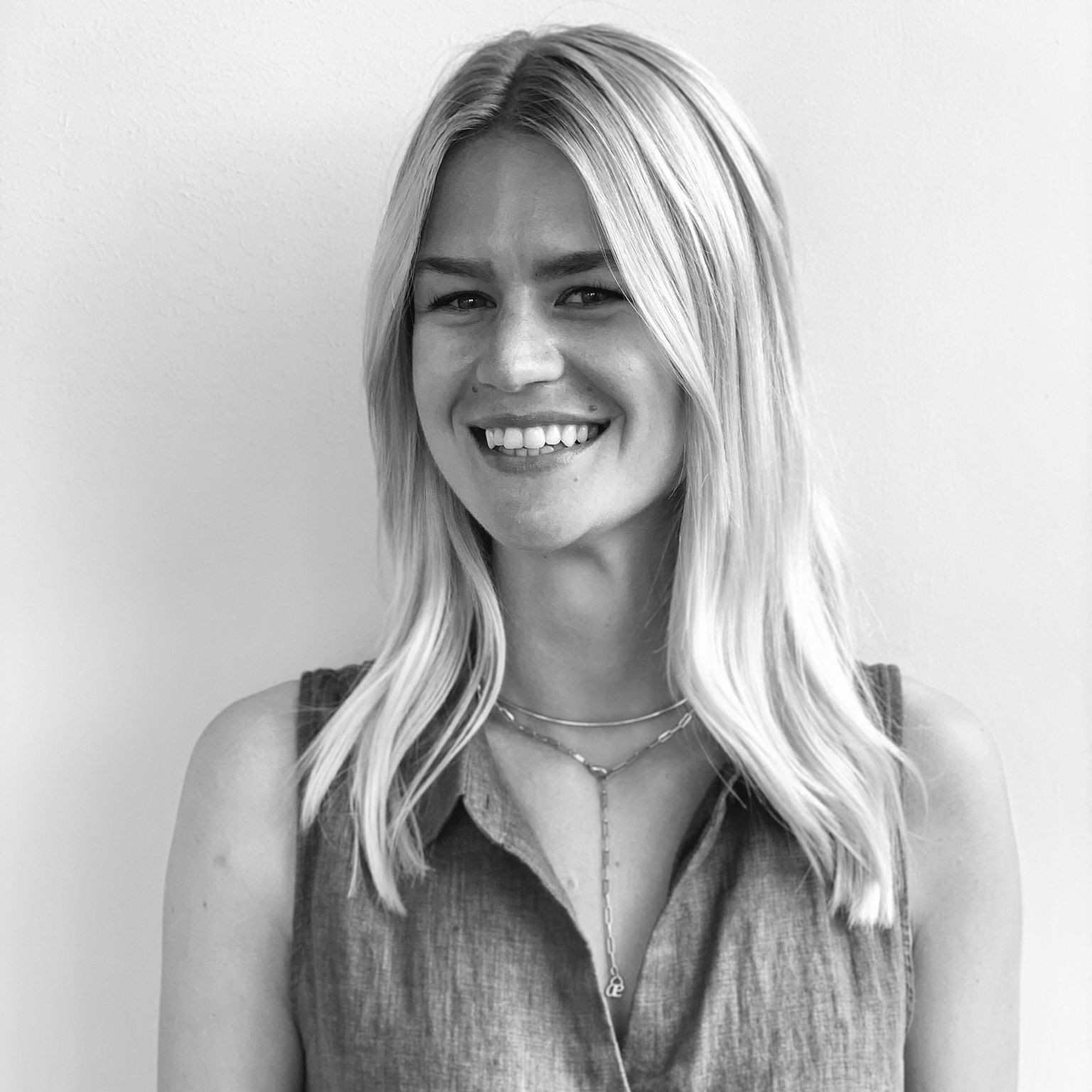 Jennifer Wacholz
Speakers Team
My name is Jennifer Wachholz and I am passionate about people and their vision for business,especially when it comes to new innovations and technologies. I was born and raised in Berlinand moved to Amsterdam in 2016. Since then, I work for Oracle Digital as a part of their DigitalTransformation Team, helping my customers to become a modern Business Leader. Previously, Iheld a TEDx Talk myself on the topic "Future of Work". Since it was one of the greatestexperiences in my life, I am thrilled to join TEDxAmsterdamWomen and continue this inspiringjourney of Story-Tellers and Do-Gooders. Outside of work hours, I live the sporty life and willprobably "recruit" you to join the sweatiest party on a bike at Rocycle.
Tanvi Nautiyal
Talent Scout
I am Tanvi Nautiyal. Indian by birth and currently learning how to be Dutch. Fun fact about me; Despite being Indian, Ican't handle spicy food. I have a passion for organizing events and I feel strongly about women's rights. This is why Idecided to join TEDxAmsterdamWomen. I am currently working in the Finance department at ASML, where I leadprocess improvements.
Buffi Duberman
Speaker Coach
I was born in Brooklyn and had a 1-night stand in Barcelona while I was working in Prague and that's how I ended up coming to the Netherlands 30 years ago. I left a safe, well-paid job in 2001  to follow my dream, which was to be a Personal English Coach. This did not exist at the time and I had to follow my heart and my guts to show that I had expertise and (com)passion. Fast forward to my career today, as Personal English coach to fabulous people in politics, media, business, and entertainment in several countries. I've written  books, designed online courses, developed my own teaching method, and taught English to 10,000 people at Lowlands.  I live with my one-night stand and our kids. And our bilingual cat. I live my dream every day and see the beauty and joy in the smallest of things. It's not where you look. It's how. (My blood type really is B Positive.) I've been a speaker coach for TedXWomen for nearly a decade and I've loved helping people shape and share their stories and OWN that stage. Excited for the next edition!
Bonnie Williams
Speaker Coach
My fascination for human behavior, and decades of experience as an actor and director, have given me insightand a deep understanding of human expression. I find it very inspiring to help others speak in public withconfidence and ease.I help speakers formulate their message effectively and share it in a powerful, natural way.My focus is onsupporting speakers to find their own voice and increase their impact.My personal approach is designed toempower, build confidence and give you the tools to shape your own success.My experience includes pitch & presentation coaching, public speaking performance and interview techniques forvarious professionals, filmmakers and producers, writers and artists, TEDx speakers, startups, keynote speakers,opinion leaders, etc
Team 2020 TEDxAmsterdamWomen