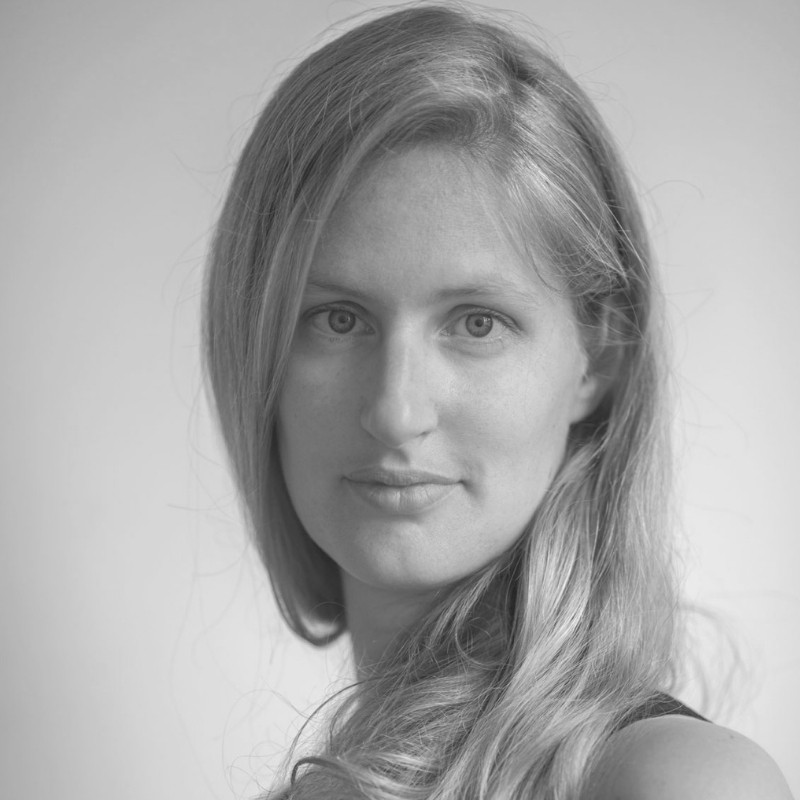 I am Alice Wielinga
Artist
Alice Wielinga is not your ordinary photographer. Her work is an imaginative blend of documentaries, art and commercial photography. In 2004, she graduated from the Academy of Fine Arts St. Joost, and she had her first solo-exhibition with her project 'Time Lapse in Beijing' in 2011. Five years ago, Alice started to pursue a project on North-Korea because of her fascination with the country. With colourful and detailed images Alice explores the complex reality of North-Korea. Another project, published at the end of 2017, Alice took the risk to travel through Pakistan to give a glimpse into the dangerous lives of Pakistani children. She won various awards, and was nominated several times for her art projects on these cultural and social topics.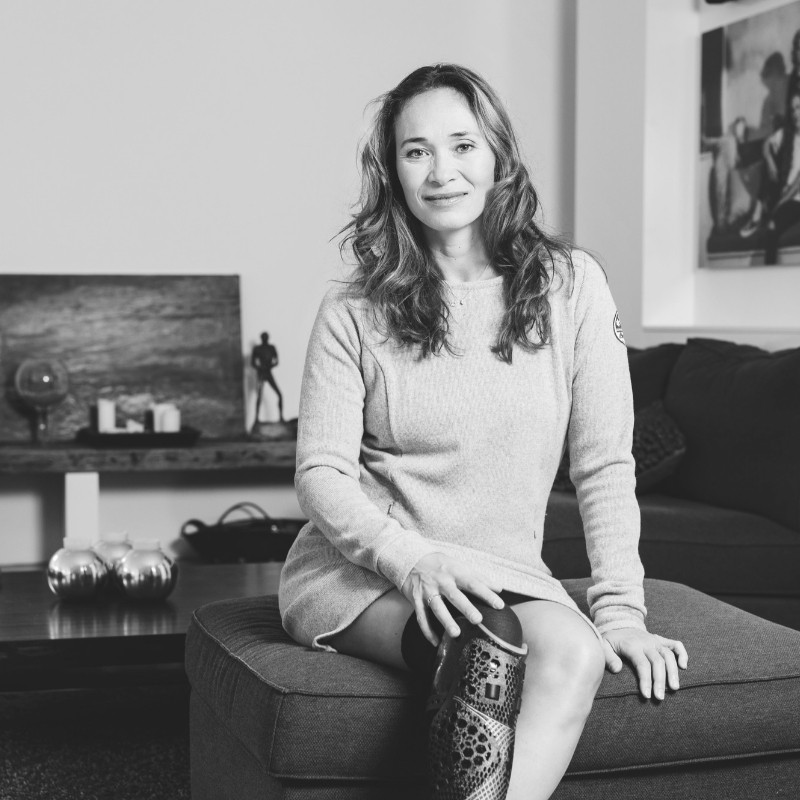 I am Bibian Mentel Spee
Dutch athlete and author
Bibian Mentel Spee is a Dutch athlete and author. On top of that, she is the founder of the 'Mentelity Foundation' with which she realises projects that improve the lives of people who are physically challenged. During her first year in law school Bibian made up her mind that studying was not her passion. Instead she decided to chase her dream of becoming a professional snowboarder. This didn't go without a struggle. On her way to the Olympic games in Salt Lake City 2001 she lost her leg due to bone cancer, a disease that came back nine times the last eighteen years. But, the athlete never gave up. She won the World Championship seven times and three Paralympic gold medals. With her books, foundation and story, Bibian wants to inspire people to never give up on their passions and to live life to the fullest.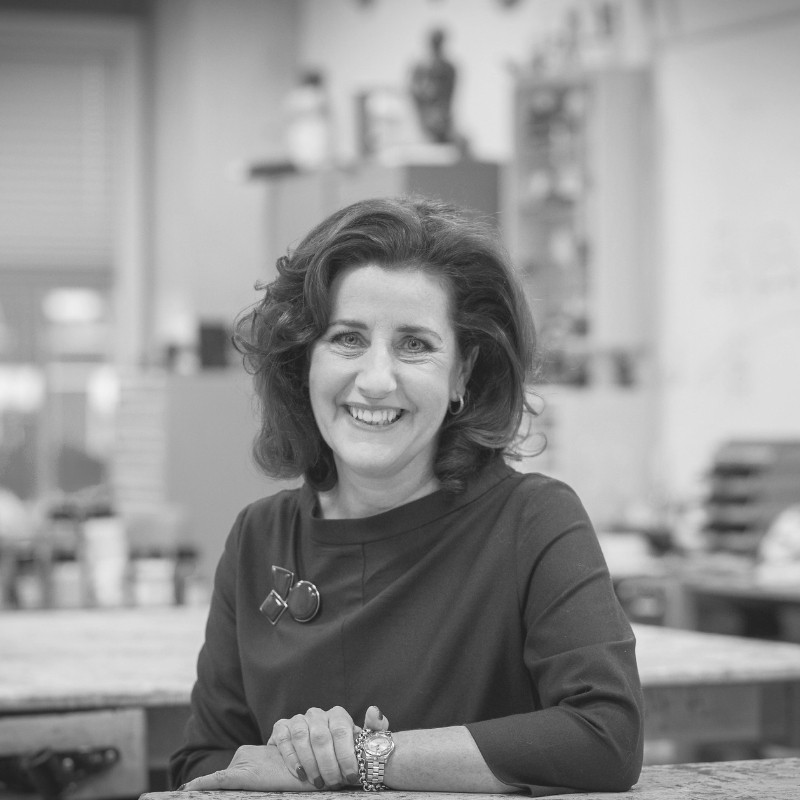 I am Ingrid van Engelshoven
Minister of Education, Culture and Science
Dutch politician Ingrid van Engelshoven is member of Democrats 66 (D66) and minister of Education, Culture and Science. During her studies; Public Administration & Public Policy and Dutch Law, van Engelshoven was already into politics and has been a member of D66 ever since. Her childhood in Belgium made her aware of the consequences of being a "foreigner", but it also gave her the opportunity, even when she moved back to the Netherlands for her studies, to look at the country with a perspective of an outsider. Van Engelshoven has worked on topics such as equal opportunities in the Dutch education system and the improvement of women's economic independence. In 2015, when she was a city council member for The Hague, she won the 'Els Borst Network Inspiration Award' in honour of her years of work for D66.
I am Marjan van Aubel
Inventor and solar designer
Inventor and solar designer Marjan van Aubel promotes, in collaboration with scientists, engineers and institutions, extreme energy efficiency through intelligent design. By domestically integrating solar cells that mimic the process of photosynthesis in plants, she adds a double function to objects and puts them to work: A table is not just a table, but also a producer of electricity. In 2012, the award-winning designer graduated from the Royal College of Art with a MA in Design Products. Her work has been exhibited at various world-class institutions, including London's Design Museum, Amsterdam's Stedelijk Museum and New York's MoMA. With designs such as the "Well Proven Chair" Marjan is working on her goal to make every surface one with solar to give objects a double function.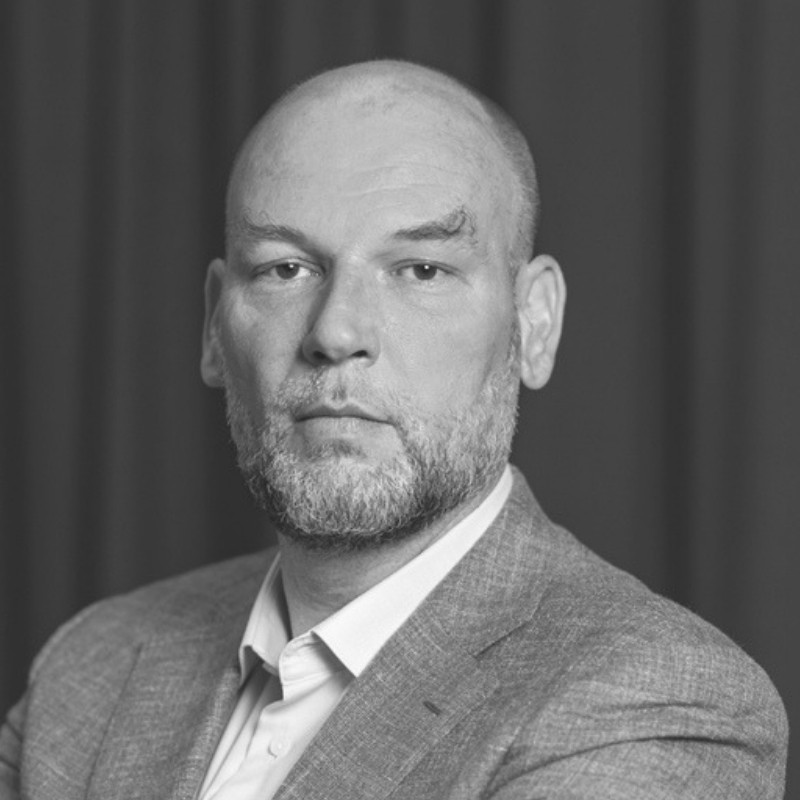 I am Rutger Groot Wassink
Deputy Mayor for the City of Amsterdam
Amsterdam alderperson Rutger Groot Wassink is responsible for Social Affairs, Democratisation, and Diversity. As a Deputy Mayor for the City of Amsterdam, he works closely with Amsterdam's first female Mayor, Femke Halsema, bridging the gap when it comes to important social issues affecting citizens on a daily basis. He is a prominent member of Dutch political party GroenLinks, serving as the party's group chairperson in the Amsterdam city council. Rutger's policy background spans numerous organizations representing citizens' interests, such as patient federation NPCF, FNV trade union, renter rights group Woonbond and the sustainable solidarity foundation (Stichting Duurzame Solidariteit).
I am Sjaan Flikweert
Dancer, poet and theatre-maker
Dancer, poet and theatre-maker Sjaan Flikweert discovered spoken word poetry as a creative outlet in 2009. She has since performed as a spoken word artist in several countries in- and outside of Europe, and was recognized nationally when she won the Dutch spoken word competition 'SPOKEN'. Her ambition is to contribute to the development of oral traditions in the Netherlands via her raw, honest, and physical spoken word performances. Her experience as a professional dancer gave her the skills to perform her poems rhythmically and melodiously. Sjaan performs her art at diverse settings, from intimate venues, to crowded festivals, and large theatre productions. Now, it's time for her to share "the choreography of the poem" on the TEDxAmsterdamWomen stage.
I am Minchenu Maduro
Pedagogue, trainer, and motivational speaker
Minchenu Maduro is a Dutch pedagogue, trainer, and motivational speaker. She offers workshops that focus on improving team spirit and group dynamics, helping to create a learning environment that inspires. She is specialized in the topic of didactics, so she certainly knows how to encourage others in their learning process - whether she's working with a healthcare professional or a rebellious teenager. In the future, she hopes to make a change in the Dutch education system. As a motivational speaker Michenu inspires through storytelling based on her personal experiences, or the stories of others. Her goal is to provide the crowd with new insights, excitement for the future, and positive energy.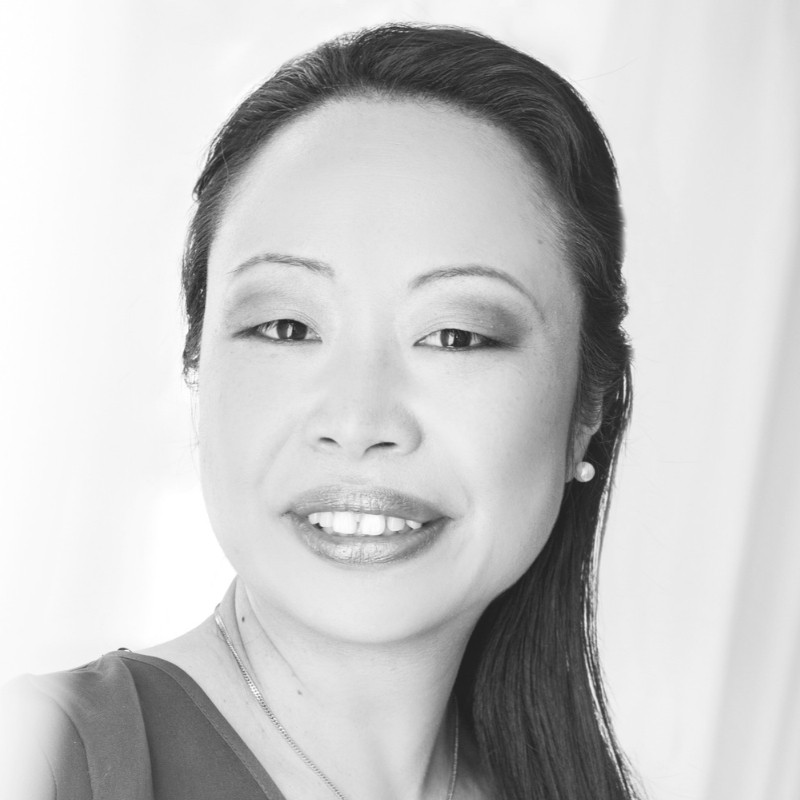 I am Dr. Sachiko Scheuing
Co-Chair of the Brussels-based Federation of European Direct and Interactive Marketing (FEDMA)
Dr. Sachiko Scheuing is the Co-Chair of the Brussels-based trade association Federation of European Direct and Interactive Marketing (FEDMA). She is also the European Privacy Officer for Acxiom, a company that provides data and technology for marketing purposes. With more than 20 years' experience in the field of marketing intelligence, and as a former chief analyst, Sachiko combines theoretical and practical experience to manage Acxiom's European data ethics programs, government affairs, and compliance activities. Sachiko is active within many European and global think tanks, and marketing and privacy associations.She is Japanese and lives with her husband and her two children in Germany. Her talk will focus on a contemporary issue we're all facing: she wants to make consumers and entrepreneurs aware about the friction between digital innovation and data privacy.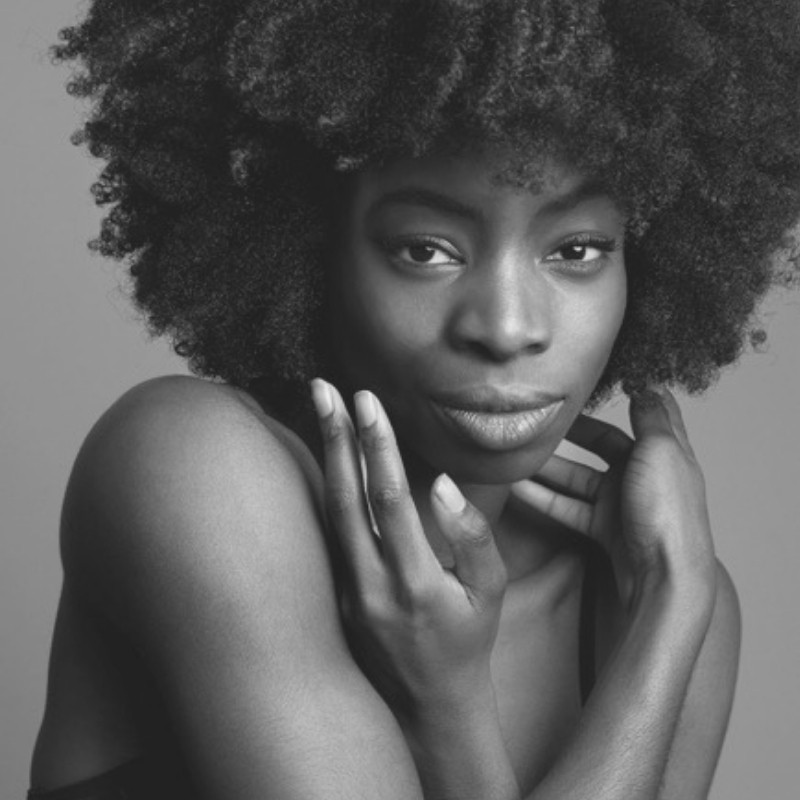 I am Jomecia
Dance Artist
Inspired by icons like Michael Jackson, dance Artist Jomecia started dancing when she was only 2 years old.. By the age of 10 she started studying at Lucia Marthas Institute for performing arts, where she was trained in ballet tap-dance and all varieties of jazz, from modern to Broadway and everything in between. In 2010, she graduated with a bachelor's degree in performing arts and immediately landed her first job with street dance sensation show BLAZE, performing with some of the biggest names in hip hop and street dance. She has since travelled the world, dancing for X-factor, Nike and Heineken and touring with artists like Diana Ross, Eva Simons, Armin van Buuren and Lionel Richie. She was also a guest choreographer on So You Think You Can Dance Ukraine. Born in Rotterdam, Jomecia aims to bridge the gap between European and African art in her work, reflecting her mixed descent and connection to both cultures.
I am Kovacs
Musician
Sharon Kovacs is an enigmatic phenomenon who has forged her own unique path through life's devious twists and tangles, and entranced the globe with her wicked allure. Her 2013 EP 'My Love', was an instant European hit, and in 2015 her debut album 'Shades Of Black' charted in 36 countries, and hit #1 in her Dutch homeland. Over sixty million YouTube views, a modelling contract with Viva Paris, a set of awards later, Kovacs' bare-hearted soul with distinct touches of the greats is on the verge of making her a sultry superstar. Her second album 'Cheap Smell' is one of the most open, honest and inspired future soul albums of the decade, named after her last pre-fame band and – like her debut – out to find the positive in life's toughest turns.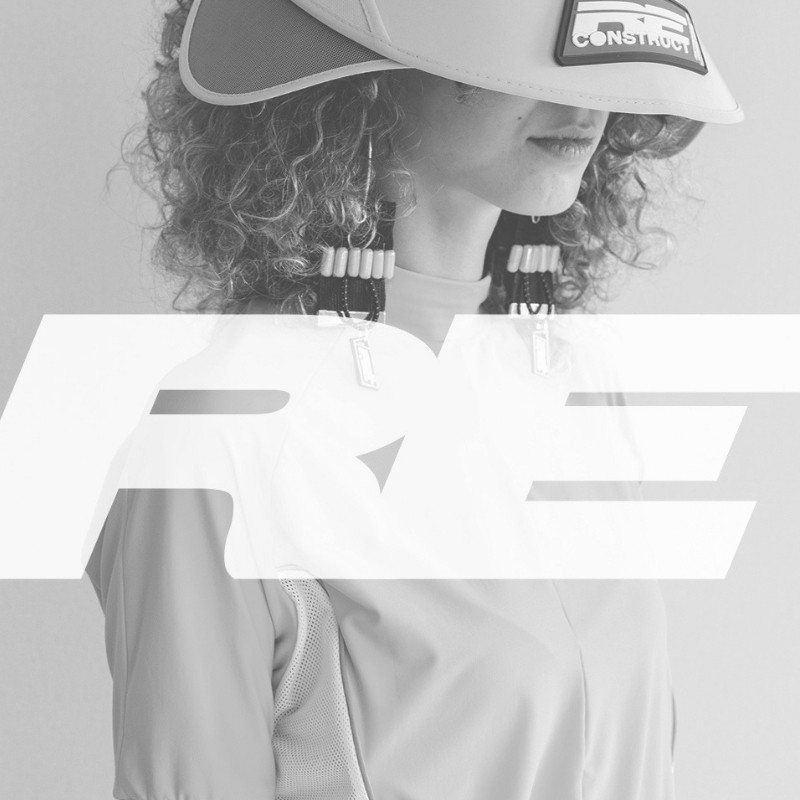 I am RECONSTRUCT
Fashion Brand
The fashion brand RECONSTRUCT started out as an initiative of five graduates of the Willem de Kooning Academy. The female creators of this brand want to show young creatives of the new generation how much can be achieved through collaboration and hard work. With their fifth collection the brand aims to combine their individual specialties and gather their strengths to make a big impact. Previous collections have been presented during Copenhagen and New York Fashion Week and have been published on several fashion platforms such as Vogue.com. The team behind the brand aims to stay true to themselves and want to promote a lifestyle which goes beyond the current fashion system of robotic followers. With their vision and hard work, they are "reconstructing their way into the fashion industry".
I am Roos Wattel
Accessibility consultant
Accessibility consultant Roos Wattel aims to bridge the gap between hearing and deaf people. To achieve her goal, she started her company 'Wat Telt!' in 2014. To improve inclusiveness on the workfloor for people who are deaf or hearing impaired, Roos works closely with other organisations. In 2015, Roos created the 'Musea in Gebaren' (Museums in Sign). With this program, she trains deaf people to be museum guides in sign language. Today, 16 museums in the Netherlands offer tours in Dutch sign language provided by trainees of 'Musea in Gebaren'. Roos was born deaf but studied at regular schools and thanks to this upbringing, Roos feels part of both the deaf and the hearing community. She is proud to be a deaf person and inspires others to create an inclusive society, together with her.
I am Symone D. Sanders
Strategist and CNN Political Commentator
Strategist and CNN Political Commentator, Symone D. Sanders has an impressive career. During the US elections of 2016, she served as national press secretary for Democratic presidential candidate Bernie Sanders. This made her earn her place in history as the youngest presidential press secretary on record. Rolling Stone magazine listed her as one of 16 young Americans shaping the 2016 election. In the spring of this year (2018), she served as a Resident Fellow at Harvard's Institute of Politics at the Kennedy School. Through her experiences in politics, Symone possesses the skills to provide perceptive analyses on political and social issues, which have been featured on different news platforms, such as CNN, Fox News and NBC. Currently, Symone is the Principal of the 360 Group LLC where she provides strategic communications guidance to organizations and individuals, and helps clients find solutions to tough political and social problems.
I am Aldith Hunkar
Global freestyle multimedia journalist
Aldith Hunkar is a self-proclaimed global freestyle multimedia journalist, with 25 years of experience in mainstream media and over 14 years in journalism for Dutch TV news outlets. She started her television career in 1994 as a children's news presenter and in 2000 she was working as the first camjo (camera journalist) in the Netherlands for the regular news. Since 2007, Aldith has worked as an independent journalist. She moderates (international) conferences, leads debates, writes, and creates audio/visual productions emphasizing equal rights, equal opportunities and social cohesion, which links perfectly with our TEDxAmsterdamWomen event theme. Aldith is an independent thinker, loves traveling and has an open mind and an adventurous spirit.
I am Nadia Nadim
Striker for Manchester City
Born and raised in Afghanistan, Afghan-Danish striker for Manchester City Nadia Nadim knows as none other what it means to build a new life in a new country. After the death of her father at the hands of the Taliban, her family decided to escape Afghanistan, as it was not a safe place for a family of six women. With forged passports they found their way into Italy but as opposed to ending up London, which had been their target destination, Nadia found herself between the hills and trees of Denmark. The country she now calls home. Nadia began her professional career playing for B52 in Aalborg, and made her Champions League debut, in September 2012 playing for Fortuna. Excelling in football Nadia quickly rose to the highest ranks of women's football in the country joining the Danish National Team and and has since then proudly represented her country 73 times.
I am Graciëlla van Hamersveld
Co-Founder of Closure
Closure finalises the digital legacy of someone after they have passed away. Founders Graciëlla van Hamersveld and Chantal van der Velde have personal experience with the time-consuming and emotional process of completing a digital legacy, which has inspired them to establish Closure. Closure aims to unburden relatives and subscription companies by alleviating the process of finalising all subscriptions, contracts and accounts (e.g. gas/electricity, telephone, ov-chipcard, magazines, newspapers, insurances, charity, social media account, etc.) of deceased people more efficient. They are the central contact point for relatives and for companies, saving costs and painful confrontation in an often emotional time.
I am Chantal van der Velde
Co-Founder of Closure
Closure finalises the digital legacy of someone after they have passed away. Founders Graciëlla van Hamersveld and Chantal van der Velde have personal experience with the time-consuming and emotional process of completing a digital legacy, which has inspired them to establish Closure. Closure aims to unburden relatives and subscription companies by alleviating the process of finalising all subscriptions, contracts and accounts (e.g. gas/electricity, telephone, ov-chipcard, magazines, newspapers, insurances, charity, social media account, etc.) of deceased people more efficient. They are the central contact point for relatives and for companies, saving costs and painful confrontation in an often emotional time.
I am Diem Do
Co-Founder and CEO of CodeGorilla
Coding is the future! And CodeGorilla knows it! Co-founder and CEO Diem Do developed the company as a social enterprise that teaches software development to unemployed people and helps them get a job at (IT) companies / start-ups. After winning the Social Impact Award in 2017 CodeGorilla's mission is to make IT education available to everyone and at the same time provide companies with valuable tech talent. They mostly work with people who are unemployed, from single moms, refugees, 50's plus, people with handicaps etcetera and have successfully help train them and help them get a job (IT) companies / start-ups.
I am Ivana Setiawan
Founder & CEO of Venopi
Venopi is an online marketplace where users can list their spaces for anyone to browse and book. Using the sharing economy model, existing businesses can make their spaces available for emerging businesses and entrepreneurs to rent on a short-term basis. As a software developer, Ivana Setiawan knows as no other how to take a proactive attitude towards the sharing economy, encouraging activities that will benefit innovation, social inclusiveness, entrepreneurship and sustainability.
I am Dr. Yamini J. Singh
Urban and Transport Planner
Urban and Transport Planner, Researcher, Author and Entrepreneur Dr. Yamini J. Singh works on sustainable cities and gendered urban mobility. Traditionally, our transport had been centered around the commuting needs of men, ignoring the non-work trips made my women. According to the Indian-born and Netherlands-based Yamini, this gender-gap in our cities is affecting women's access to key life-opportunity activities like education, employment, medical and recreational facilities. The solution is for cities to create an urban environment that not only allows women to continue their travel patterns that are already sustainable, but that also encourages men to make their travel more sustainable as well. Yamini is currently working on her upcoming book about sustainable urban development in the Global South, to be published by Springer. Pitch in one sentence: The gender-gap in our cities is affecting women's access to key life-chance activities like education, employment, medical and recreation facilities.
I am Jessica Gyasi
Model / Filmmaker and Founder of Model For Models
Jessica Gyasi is a Dutch model, writer, filmmaker and coach with Ghanaian roots. During her difficult childhood, she was scouted by model agent Tony Jones. She started her professional modeling career at age 15, which changed her life completely. During her early years of modeling she experienced the same kind of "otherness" that she had experienced as a child: being black in a white-dominated world. This made her feel insecure, but her self-confidence grew over the years. In 2016, she graduated as a social entrepreneur with a minor in creative writing. With her platform "Model for Models" - aimed at empowerment, inner beauty, and self-worth of girls and young women - Jessica puts the knowledge she obtained into practice. She is currently working on a documentary about the diversification of the fashion industry. Pitch in one sentence: It's a matter of changing perspective.
I am Lili van Belle
Poet
Lili van Belle, with a master's degree in comparative modern literature, is a student from Ghent, Belgium, on the road to becoming a teacher. Her studies inspired an evaluation of common assumptions associated with youngsters; specifically, their perceived decreased interest in traditional literature and poetry, as compared to previous generations. Lili's master's degree is focused on a new vision for these areas, as she evaluates literature and poetry's purpose and use within today's world – one with increased technology. Her TEDtalk will focus on her research into this new vision of poetry.
I am Hélène Christelle
Writer
Hélène Christelle Munganyende, called Christella amongst friends, moved from Rwanda to the Netherlands when she was 5 years old. She studied Political Science at VU Brussels, and is the founder and president of IamSHERO – an organization focused on showing young women in the Netherlands and Belgium that there are equal chances for all. As a young feminist, Christella strives to bring more attention to the practical side of feminism and highlights the importance of diversity in female role models. Her TEDtalk will center on the definition of the Afropean identity – a story close to her heart.
I am Evelien Fokker
Yoga Instructor & Music Therapist
Evelien Fokker is a yoga instructor and music therapist from the Netherlands. She combines live cello with yoga classes and therapeutics to support personal growth, transformation and deep relaxation. During workshops, retreats, festivals and in corporate settings, Evelien inspires individuals to connect with their inner self. Her unique and diverse background provides her with the tools needed to stimulate a connection between heart and head. Evelien will bring her art to the TEDxAmsterdamWomen 2017 stage, stimulating rest, space and inspiration in the audience.
I am Eric van Furth
Professor Dr. of Eating Disorders at Leiden University
Eric van Furth, Ph.D., FAED is Clinical Director of Rivierduinen Eating Disorders Ursula in Leiden and Professor of Eating Disorders at the department of psychiatry, Leiden University Medical Center (LUMC). He is a clinical psychologist specialized in family therapy, with over 30 years of research in eating disorders. His most recent work focuses on e-mental health and other interventions to improve patient outcome. He's also involved in research on orthorexia nervosa – the obsession with healthy eating – an alleged eating disorder which is on the rise with today's health and wellness movement. On the TEDxAmsterdamWomen 2017 stage, Eric will summarize the available research and present his views on orthorexia nervosa.
I am Karoli Hindriks
Founder & CEO of Jobbatical.com
Karoli Hindriks is the founder and CEO of Jobbatical.com – a platform designed to connect globally-minded companies with a community of ready-to-relate business, technology and creative professionals. In short, Jobbatical's mission is to help the world work together and think beyond borders. Prior to founding Jobbatical, Karoli received accolades for being, at 16, the youngest investor of a patent in Estonia; and at 23, being hired as CEO of MTV Estonia, the youngest CEO MTV has ever appointed. More recently, Karoli was listed, in 2016, among the 50 most influential women in the European startup and venture capital space by EU-Startups.com. In 2017, she was listed as one of the Inspiring Fifty women in technology in Europe and nominated as the Person of the Year by the Estonian ICT Association.
I am Leila Janah
Founder and CEO of Samasource and LXMI
Leila Janah is the Founder and CEO of Samasource and LXMI, two companies that go beyond charity to give work to low-income people around the world using cutting-edge social enterprise models in technology and luxury skincare, respectively. She is the author of the forthcoming book Give Work (Penguin/RandomHouse), to be released in September, 2017. Prior, Leila was a Visiting Scholar with the Stanford Program on Global Justice and Australian National University's Center for Applied Philosophy and Public Ethics. She was a founding Director of Incentives for Global Health, and a management consultant at Katzenbach Partners (now Booz & Co.).Leila is a Young Global Leader of the World Economic Forum, a Director of CARE USA, a 2012 TechFellow, recipient of the inaugural Club de Madrid Young Leadership Award, and the youngest person to win a Heinz Award in 2014. She was named one of Fortune's Most Promising Entrepreneurs in 2014 and was the subject of cover stories in Entrepreneur, Fast Company, and Conscious Company Magazines. She received a BA from Harvard and lives in San Francisco. Ted Talk During her time on the TEDxAmsterdamWomen 2017 stage, Leila will share her passion and purpose. Centered around Samasource, she'll share how she's reduced global poverty by giving dignified online work to people living in poverty – a model she refers to as 'impact sourcing,' and an aim she was once told was impossible. Her recent book, 'Give Work,' published September 2017, illustrates her journey; and her talk will pull from her experience with the hopes of inspiring global change.
I am Jeannette ten Kate
Founder of the Arts Club
Drs. Jeannette ten Kate (1962) was trained at Sotheby's after receiving her masters in art history (University of Leiden) in 1988. She is the founder of Sinopia Art Consultancy, the Arts Club, Investment fund for Chinese Contemporary Art, and co-founder of the Art Connector. In addition, she is an ambassador of Unseen, Advisory board member of Studio Stallinga and Jury member of beelden in Leiden. Jeannette has developed a holistic vision of how the 'spirit of time' determines the emergence of new artificial currents -- in the past, present and future. And, utilizing her vision, has accompanied countless collectors and organizations on their way in the art market. During her TEDxAmsterdamWomen 2017 talk, Jeannette will walk-the-talk with inspiring examples of art -- both in the past and where we stand today.
I am Rens Kroes
Author bestseller cook books, food influencer & healthy lifestyle blogger
At an early age Rens Kroes was introduced to the healing powers of herbs and biological farming thanks to her "Beppe & Pake" – Frisian for grandmother and grandfather. Her interest in good and healthy food, and the psychological aspects associated with it, led her to set-up her own Food Coaching practice. Her cookbooks are published in the Netherlands, USA, UK and Australia and are ranked high in the Dutch Bestseller Top 60. This year, Rens is trading Amsterdam for New York as she has gotten an American Book deal. She will also trade in her coaching clients for a larger reach through her books, vlogs, blog and social media, in order to inspire more people to live a happier and healthier life.
I am Lokke Moerel
Senior Of Counsel at Morrison & Foerster LLP
Prof. Lokke Moerel is among the world's best-known data privacy lawyers consistently ranked as a leader in her field by publications including Chambers Global and Legal 500. Her work with large US tech giants on their strategic privacy and ethical issues has made her an expert on big data and artificial intelligence (AI). She is part of the global privacy & cybersecurity team of the technology-focused US law firm Morrison & Foerster, and also professor of Global ICT law at Tilburg University. In addition, Moerel is a member of the Dutch Cyber Security Council (the advisory body of the Dutch cabinet on cybersecurity) and, in 2016, was appointed as co-author of the annual public advice to the Dutch government on behalf of the Dutch Lawyers Society (under auspices of the Dutch Supreme Court) on Big Data and the Internet of Things. Lokke Moerel's TEDxAmsterdamWomen 2017 talk will touch on the positive and negative aspects of artificial intelligence.
I am Anna Nooshin
Fashion Blogger, Online Entrepreneur & Author
Anna Nooshin is a fashion blogger, online entrepreneur and author. With over 2.5 million views per month on YouTube, she is quickly becoming one of the most influential style icons in the Netherlands. Originally from Teheran, Anna and her family fled to the Netherlands in 1993. At age 22, she completed her Communication Science studies -- cum laude -- and continued with an internship in New York. Soon thereafter, Anna co-founded the webzine NSMBL, one of the biggest lifestyle websites in the Netherlands. Since its incredible success, she has launched her own lingerie line at Hunkemöller, published her own book, and started a jewelry line, Anna + Nina. Anna's talk will illustrate her transformative journey from refugee to entrepreneur.
I am Şenay Özdemir
International Journalist / Wine Entrepreneur
Senay, known as the 'European Oprah', is an author, publicist, lecturer, women's rights advocate and wine connoisseur. She is known as tv-presenter for TROS, the largest broadcast organization of The Netherlands. In addition, Senay was producer of TROS' news programs like 2Vandaag, and Radar. Before becoming publisher of SEN, an award winning monthly magazine targeting mediterranean women, she served as director, producer and presenter for regional tv-channels. At the end of 2008 she left for Austin in the United States, where she started working as a visiting professor at the University of Texas School of Journalism. Her work has been profiled in Dutch and international papers including the International Herald Tribune, the New York Times, Foreign Policy, Forbes and Austin American Statesman. In 2013, she founded the first wine marketing agency, House of Red & White focusing on promoting 'wines with a road less traveled'. Senay's TEDtalk will focus on female leadership within the wine industry.
I am Lonny van Ryswyck
Designer and Co-founder of Atelier NL
Lonny is a designer passionate about sharing the wonders of everyday things that often go unnoticed. This celebration and recognition is visible in all aspects of her work. As Co-founder of Atelier NL, an Eindhoven-based design studio, Lonny's work strengthens the connection between earth's materials and its living communities. Ted Talk Have you ever looked at a grain of sand? Look very closely. You are holding the world in the palm of your hand. As you grow to appreciate the things around you, more and more worlds reveal themselves. Every earthly element tells a different story and yields a different product. As we start to understand that everything is related back to earth, its geology, and the cultures living on it - we begin to change our way of living and see even the most mundane things around us with new eyes.
I am Ying Zhang
Professor Dr. of Entrepreneurship and Innovation
Doctor Ying Zhang, originally from China, with a background in industrial engineering, economics and management, is an Associate Dean for China Business & Relations and a tenured Professor of Entrepreneurship and Innovation at Rotterdam School of Management, Erasmus University. In 2015, Professor Zhang was recognized as "Best 40 Under 40" Business School Professors worldwide awarded by Poets & Quants. Professor Zhang is also founder and Head of the Erasmus-Huawei Collaboration Program which aims to facilitate knowledge-sharing between technology, innovation, business development and education in order to add value to the local social-economic community. Her role as an educator directly influenced Zhang's most recent research on the value of social business and the role of education in creating a social environment which includes individual responsibility in crafting a sustainable society – what professor Zhang's TEDtalk will focus on.
Speakers TEDxAmsterdamWomen 2019
On December 9, 2019, at the KIT Royal Tropical Institute in Amsterdam, critically acclaimed speakers will take the stage to share their 'ideas worth spreading'. Guaranteed to be thought-provoking and inspiring. This year's speakers will be announced soon.
Speakers TEDxAmsterdamWomen 2018
Take a look back at our speakers from last year.
Startup Award finalists for 2018
Introducing our Startup Award finalists for 2018. The three finalists gave their personal TEDtalk on the TEDxAmsterdamWomen main stage on December 6th, 2018. 
Pitch Night winners for 2018
Congratulations to our Pitch Night winners who gave their personal TEDtalk on the TEDxAmsterdamWomen main stage on December 6th, 2018.
Speakers 2017
Underneath an overview of the speakers at TEDxAmsterdamWomen 2017.
I am Nafisah Baba
Contemporary dancer
Nafisah Baba is a contemporary dancer from London. In April 2017, she was awarded the BBC Young Dancer 2017 prize, beating out four other finalists. She started ballet at the age of 3, and is currently a member of post-graduate dance company Chyrysalis London, and is an associate with Ballet Black – a professional ballet company aimed at bringing ballet to a more culturally diverse audience by celebrating black and Asian dancers.
I am Annelies Damen
Photographer
Annelies Damen graduated from the Academy of Photography, Amsterdam in 2006, after transforming her career from business to fine art photography. Using this medium, Damen (born in '68, lives in Amsterdam) has skill fully and sensitively captured strong female imagery from a myriad of cultures. This female poetry complements the surrounding landscape, creating a fluid interaction in her work. Damen's photography has taken her across many continents; her favorite is Africa where she describes the magic, proud independence and sensuality of women in a variety of cultures, as the inspiration for her work. As an artist she demonstrates the symphony between the female form in natural settings, creating a painterly meeting of shadows, shapes and lines, that are steeped in organic beauty. Damen has exhibited worldwide, including shows in New York, Miami, Paris, Mumbai and Amsterdam. Her work is widely collected and has been exhibited in various institutions and events both nationally and internationally. Some important exhibitions/ shows of the last few years: • Group exhibition, Gaudi Art Gallery, Donostiartean international Art fair, San Sebastian, 2017. • Group exhibition, Gaudi Art Gallery, AAF Milan, Milan, 2017. • Solo exhibition, 'My African Odyssey', Rademakers Gallery, Amsterdam, 2016. • Solo exhibition, 38 works of the last 10 years, in collaboration with Art Fund Nyenrode, Breukelen, October 2016 - January 2017. • Group exhibition, AAF Hamburg, Rademakers Gallery, Hamburg, 2016. • Group exhibition, SeeMe x Scope Art Final show, Art Miami, 2015. • Duo exhibition with George Lewis, Rademakers Gallery, Amsterdam, 2015. • Group exhibition, Pan Amsterdam, Rademakers Gallery, Amsterdam, 2014. • Solo exhibition 'Eivissa', Embassy Tea Gallery, London, 2014.
I am Emma Evelein
Dancers
Hani Andary, Serano Pinas, Marie Korbl, Alessio Reedijk, Jori Meijer, Ruben Sanchez, Alec Kakinsina and Emma Evelein graduated in urban/contemporary dance at the Hogeschool van de Kunsten Amsterdam. Initially brought together by Emma for a video project, the group's style is characterized by pure, fast yet flowing movements with a raw intensity. Honesty and contact melt into one. While a group, each artist also works independently, in other groups, projects, children's productions, bands and musicals, and as singers and choreographers.
I am Indigo Ink
Diverse group of performing word-artists
Indigo Ink is a diverse group of performing word-artists with a variety of disciplinary backgrounds (i.e. poetry, spoken word, rap, singer-songwriting). They combine efforts through a shared platform to bring an uplifting and conscious message, and open the doors for positive change. The original styles and genres of each artist make this crew's performance into a surprising and exciting mix. Through their collective awareness of social, political and environmental issues, they aim to connect heart and mind, body and soul, art and vision.For it is their belief that words have the power to induce growth; they resonate and connect into an energetic field of inspiration. Performers include: Leonie Klooster, Joan Gannii, Benjamin Fro, Gimotion (Guillermo Blinker)
I am MD Dance
Monique Duurvoort is a Dutch choreographer. Born in Amsterdam, with roots in Surinam and the US, Monique received her education at the School of the Arts in Amsterdam and worked for thirteen years as a professional dancer at the Dutch National Ballet. After ending her career at Dutch National Ballet in 2003, Monique studied Arts and Cultural Management at the Erasmus University in Rotterdam and started choreographing. In 2007 she received the prestigious 'Prize of the Dutch Dance Days', for most talented choreographer in the Dutch professional dance scene. The choreography "Dentro" premiered earlier this month, and was specially created by Monique Duurvoort for the Black Achievement Month in association with the Dutch National Ballet. "Dentro" is performed by dancers Bruno Da Rocha Pereira and Daniel Robert Silva.
Entertainment 2017
Underneath an overview of the entertainment at TEDxAmsterdamWomen 2017.
I am Anke Kuik
COO and Co-Founder Faktor
Anke Kuik has 10 years experience in Digital Marketing with a strong focus on technology and international team management. She started her career in London in Search and later in Programmatic Advertising as Director of Accuen EMEA. In 2013 she came back to Amsterdam to build the programmatic EMEA Hub for Publicis Groupe. For the same group she was later Head of Programmatic and Digital Transformation at Zenith where she integrated programmatic marketing within the media agency. After so many years in advertising, Anke felt it was time to broaden her scope and work on creating better online experiences. As Co-Founder of Faktor she facilitates a fair value exchange between consumers, brands and publishers – creating a better internet for everyone. Faktor gives consumers control and choice over their personal data, publishers the tools to operate sustainable business models and brands the ability to advertise more effectively.
I am Lotte Leufkens
Founder CloudCuddle
Lotte Leufkens, a Mechanical Engineering student from Delft, founded CloudCuddle to help families with handicapped children. During her studies she was approached by a family who was in need of a transportable safe bed, which would give them back the freedom to travel. In March 2017 she became Student Entrepreneur of the year with CloudCuddle, enabling her to launch the product on the market. In 2018 CloudCuddle will launch the R&D project for CloudCuddle for handicapped elders. Seeing and experiencing the impact that CloudCuddle has had on the lives of families has been Lotte's biggest driving force and motivates her to keep developing more and better care-aids.
I am Manon van Essen
Founder Magioni
What if pizza could be your favorite vegetable? Magioni creates vegetable pizza's. Our cauliflower pizza crust is our most known pizza flavor. Started in a small pizzeria in Amsterdam, now we're selling 90 million grams of vegetables through our pizza. We are determined that one day, Magioni pizza will become the new standard. For everyone.
Finalists Startup Award 2017
Underneath an overview of the Startup Award finalists who pitched their company by giving a TED Talk at TEDxAmsterdamWomen 2017. Keep an eye on our Startup Award page to see how you can join the Startup awards 2018!