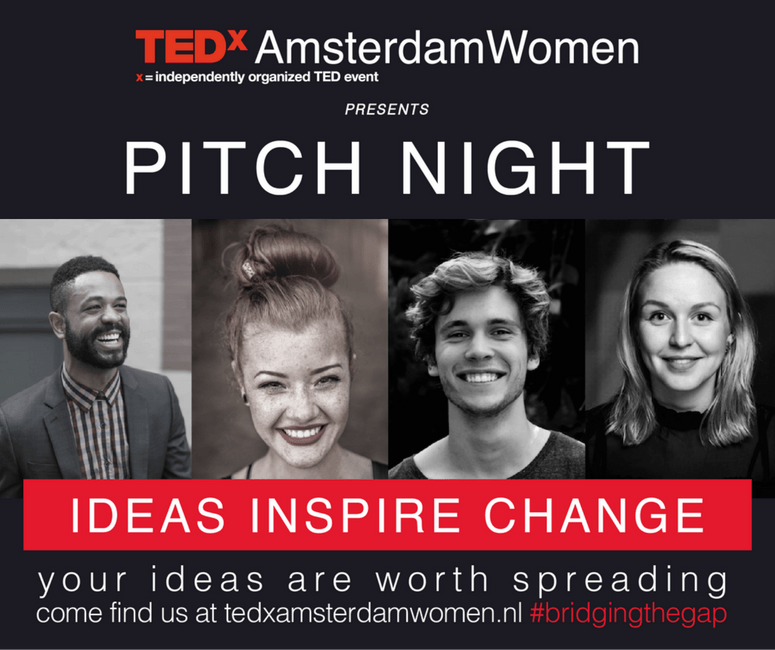 Introducing Pitch Night
We are opening the stage to new, undiscovered "ideas worth spreading," and looking for ideas that focus on women's issues and make an impact.
We're seeking out the game changers, local heroes and rebels; the women (and men) working hard to change their community and the world.
Never spoken on the big stage?
We want to
provide you with a platform
to help your message reach the masses, and ensure you are truly seen and heard.
Bridging the Gap
Our theme this year is 'Bridging the Gap.' For Pitch Night, we are looking for ideas that characterize this theme – bringing communities together, creatively solving problems, exposing taboos or making the world a better place. And it's even better if your idea touches on one of the TEDx pillars – Technology, Entertainment, Design, Global issues, Business, Art & Music, Science or Sustainability.
How it works
10 applicants will be selected to pitch their ideas in 3 minutes at our Pitch Night event on 9 November 2018. Pitch Night will include an audience and jury, and two winners will be selected at the end of the night.
The winners will receive one-on-one presentation training with a speaking coach and will get to present their pitch at the main TEDxAmsterdamWomen event in December.
The application process is open from 20 August – 7 October. Check out the FAQs for more info on how the application process works and what we need from you.
FAQs
Want to learn more, check out our FAQs.
Ready to take the stage?

Click here!