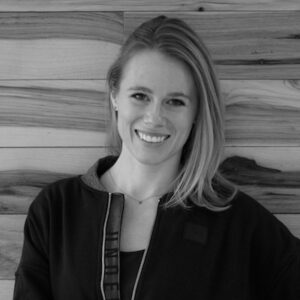 We're a pretty lively bunch here at TEDxAmsterdamWomen — vibrant and various from marketers to writers and event organizers! What do we share in common beyond our magic charm and sparkling good looks?! We are all passionate about creating a mind-blowing and life-changing event for women. Meet Mérida Miller, part of TEDxAmsterdamWomens' Social Team.
What is the biggest change, at a personal level, you've experienced to-date?:
Perhaps this is jumping feet first into "too much information" but you did say personal; I married young and divorced young. It was a toxic relationship that I hid from my friends, family, and myself for a long time. When I finally was able to verbalize what was going on, I was half way out the door. Hiding something like that, and when it all finally comes out… not everyone around you will understand, nor may be as supportive as hoped for or needed.
I had always considered myself a brave, smart, young woman but after a life changing experience like that you are left questioning your every move. I had to relearn to trust myself, to stand up for myself, and invest in regaining my independent-self-confidence.
What gap do you aspire to bridge for yourself?
I'm still figuring out who I am as a designer/ creative thinker. My move to Amsterdam has inspired me to reach much further within myself to discover what that next path is. I want to meet more people outside of my "career" circle, and create opportunities through collaboration and forge a unique professional identity.
Which words define or confines you?
As a designer, I've learned to run on my instinct and intuition. However, I think my favorite words that I'd use to describe myself are "scrappy" and "resourceful." I take pride in that in any situation – big, small, or peculiar – I can find a solution. I'm a quick thinker and although the solution may not be the most "refined" it's a fresh solve none the less.
I once had a boss who was quoted saying "perfection is the death of innovation," and I follow that to the fullest extent… just ask my work space.
Are you feminist or feminine? And why?
The answer is not that black and white; anyone can be both. Personally I believe the world would be a much better place if they were. I'm proud to be part of the feminist movement and celebrate all my feminine strengths.
How do you identify with this year's theme?
Coincidentally, my favorite TED talk also resonates with this 2017's theme of OverTurn|TurnOver;
"Regardless of where you are today, tomorrow is full of opportunity. It is time to Turn Over."
– TEDxAmsterdamWomen
Caroline McHugh's message of recognizing "Intervals of possibility"- those times in your life where the potential for change is heightened and you decide what you are going to do and how you are going to change your story. I've been fortunate enough to experience a couple of these "intervals," the good and bad. Each time, I've tried to use the opportunity as a new life trajectory, and haven't looked back!
What is your favorite TED Talk and why?
The art of being yourself | Caroline McHugh | TEDxMiltonKeynesWomen Why? Her fabulous outfit aside, see above response.
(Also, Inside the mind of a master procrastinator by Tim Urban, which helped me procrastinate into finishing this intro interview.)