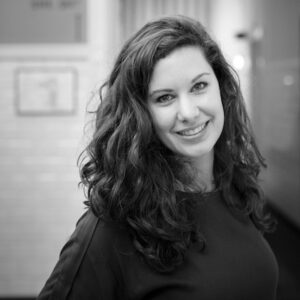 We're a pretty lively bunch here at TEDxAmsterdamWomen -- vibrant and various from marketers to writers and event organizers! What do we share in common beyond our magic charm and sparkling good looks?! We are all passionate about creating a mind-blowing and life-changing event for women. Meet Marjolein Verkerk part of TEDxAmsterdamWomens' Communications Team.
What is the biggest change, at a personal level, you've experienced to-date?
The last 10 years were a rollercoaster of constant changes; some were nice, and others were  more difficult. One change in particular was the physical move from Rotterdam, where I lived for the past 10 years, to Amsterdam, where I moved into a new home and began building a new life. Now, almost 5 years later, Amsterdam feels like home. 
What gap do you aspire to bridge for yourself?
I aspire to bridge the gap between curiosity & relaxation. Every day, I want to discover new things and be curious. But sometimes, it is better to relax and enjoy silence. To me, having balance between the two — curiosity and relaxation — can feel like a gap.  
Which words define or confine you? 
Words that define me: inquisitive, open-minded, enthusiastic. Words which confine or limit me: Rigid, secretive. 
Are you feminist or feminine? And why? 
It is difficult to make a choice. Sometimes I am a feminist, especially when I share the feeling of having rights for all women throughout the world.  But at other times, I am feminine — someone who proudly displays the qualities of a woman.
How do you identify with this year's theme?
I believe behind every opinion and feeling there is a personal story, which can be shared and discussed. Get inspired!
What is your favorite TED Talk and why? 
There is not one in particular, because I like to get inspired every day by new stories, people and ideas.