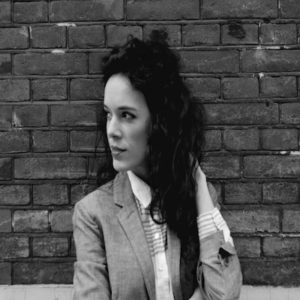 We're a pretty lively bunch here at TEDxAmsterdamWomen — vibrant and various from marketers to writers and event organizers! What do we share in common beyond our magic charm and sparkling good looks?! We are all passionate about creating a mind-blowing and life-changing event for women. Meet Lauren Kiraly, part of TEDxAmsterdamWomens' Speakers Team.
Role in TEDxAmsterdamWomen: As a member of the Speakers team, I help design the annual TEDxAmsterdamWomen conference, including identifying inspiring women (and men) who have an 'idea worth sharing.' I also review and edit all copy (website, blogs, social media) to ensure TEDxAmsterdamWomen's message is clear, captivating and personal. 
What is the biggest change, at a personal level, you've experienced to-date? My most recent, which is moving from the United States to the Netherlands in 2016.  It was hard moving away from family and friends; from my job and ultimately, my identify. However, in place of familiarity came immense challenge and personal growth. 
What gap do you aspire to bridge for yourself? The world is becoming much more interconnected. I believe the ability to empathize with, interact with, and live within other cultures is an increasing need. Moving abroad was my first step towards living in this belief. As a result, I'm currently working on bridging the gap, within myself, of cross-cultural fluency. 
Which words define or confine you? Female both defines and confines me. I am a woman— a symbol of beauty, and one that only ever held immense strength for me. Since moving abroad, I've encountered new (and often-times, immensely limiting) cultural perceptions and attitudes towards womens' strength, purpose and impact. Attending an all-women's university in the United States, I saw the unique way women see and operate in the world; the power we both represent and hold; and the inherent responsibility we each have, as women, to support, nourish and empower one another. It is from this place that I hope to expand the world's definition of 'female.'
Are you feminist or feminine? And why? Both. There are days when I feel pretty and days when I feel soft, or delicate. There are also days when I feel ambitious and powerful — words used more commonly with masculine. Women are both feminine and masculine; men are both feminine and masculine. Yet, women are more quickly assigned to the term 'feminine' — with the negative connotations of weak and inferior. It's for this reason that I'm also feminist — a term that represents equality, and is designed to elevate the world's awareness of women, feminine, and femininity. 
How do you identify with this year's theme? Deeply. Life is fluid, and throughout it we're constantly working on bettering ourselves in an effort to 'get it right'. This requires us to continuously overturn our own beliefs and strive to bridge the gap between our current selves and our desired future state. 
What is your favorite TED Talk and why? One of my favorite TEDxAmsterdamWomen TEDtalks is 'We need to restore femininity' by Michelle Miller — she challenges the  very definition of femininity, and poses that it is more like a language than a preset, which transcends gender.