Get to know the jury
Our jury will evaluate the pitchers on their public speaking performance, the content of the pitch, and the relevance of the idea. This year's jury consists of three carefully chosen ladies who are true game changers themselves. Each one of them knows what it's like to start from the bottom and work your way up to the top. Now they are ready to help the game changers at Talent Night to reach the next level!
Jessica Gyjasi
Last year Jessica took the stage at Talent Night and blew the jury away! She founded the platform Model for Models and mentors young models to focus on their inner beauty. Her motto: walk through life like it's your runway show.
Yara Michels
Yara Michels has got it all, Her Instagram bio says it best: here to encourage, engage & entertain! She is a tv-host, the youngest Dutch editor in chief of Linda.meiden, and social influencer of the first hour.
Marian Spier
A true entrepreneur in heart and soul. That is how you best describe our jury and founder of TEDxAmsterdamWomen: Marian Spier. She has work experience in fields such as communication, commercial operations and higher education, but nowadays her focus is on creating social impact and positive change throughout all aspects in life!
Coaches
Our lovely coaches have helped the 10 Talent Night speakers with tweaking their talks and bringing it to the next level. Getting ready to bring their call to action to the stage. The winner of Talent Night will work closely with Bonnie or Buffi to get ready for the main stage during TEDxAmsterdamWomen on December 9.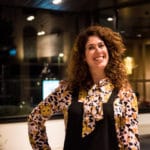 Buffi Duberman
Buffi has over 15 years of experience in coaching and is far from done with it! She started as a Personal English Coach because she loves helping people grow. In her four years as a speaker coach for TEDxAmsterdamWomen, she has helped many speakers to make them feel more confident and strengen their stories.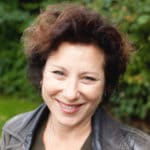 Bonnie Williams
Bonnie knows how to make an impact on the crowd and empower others. In 2010 she founded an empowerment program for young professionals which fits perfectly with our young Talent Night game changers. She is specialized in helping people find their inner voice and natural way of expressing themselves.
Martine Bakker
Our lovely host for this evening is Martine Bakker. Martine fits right in with our pitchers, as she too is a talented ambitious woman. Her area of expertise: humor! Perfect for her daily job as an editor for the satirical news channel 'de Speld'. She is crazy about storytelling and knows how to get the crowd going. So, prepare for some fun!