Get to know the jury
Our jury will evaluate the pitchers on their public speaking performance, the content of the pitch, and the relevance of the idea. This year's jury consists of four carefully chosen ladies who are true game changers themselves. Now they are ready to help the speakers of Talent Night to reach the next level!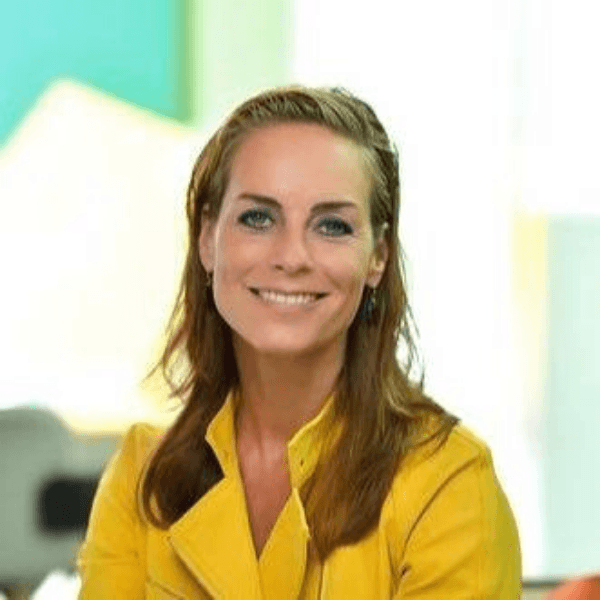 Dailah Nihot
Member of the Management Board of NN Group.
At NN Group, and international financial services company, Dailah is responsible for the Corporate Relations & Organisation domain, with a specific focus on the company's role in society, and the relations with its key stakeholders.
Before assuming her current role in 2018, Dailah served as managing director of Corporate Relations at NN. Dailah is a past member of the Novartis Global Reputation Advisory Council in Switzerland, and served on an Advisory Board for the City of Rotterdam. She is a guest speaker at different international business schools.
Dailah holds a Master of European Studies from the University of Amsterdam. Additionally, she received an Executive Master's degree in Corporate Communication from the Erasmus University in Rotterdam, and completed leadership courses at Harvard Business school, IMD and INSEAD.
She lives in Amsterdam, and is passionate about sports, art, fashion, and music.
Ashlee Janelle Danso
'Ashlee Janelle is a presenter, creative entrepreneur and successful content creator. For her Instagram channel she worked with brands such as Nike, Wandler, MADE.com and Calvin Klein.
She is the founder of the podcast Stories of YOUNG, where she interviews upcoming and successful creatives, to get to know their personal story.
Ashlee is also the founder of YOUNG/The Agency where she helps brands to understand and to connect to their younger audience. Her goal is to offer a platform for young and ambitious creatives from all over the world.'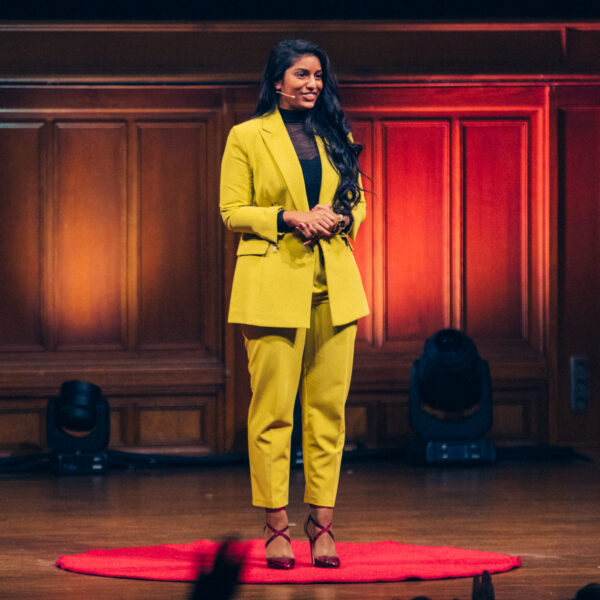 Gina Doekhie
Gina is a Digital Detective, Public Speaker and Court Expert. She graduated with a double master's from the University of Amsterdam. After her bachelor Artificial Intelligence, she specialized in Forensic Intelligence during her master's degree and started a second master: Forensic Science. Gina works in the Cybercrime Team of the Dutch Police and she fights cybercrime by catching cybercriminals. She also tries to raise awareness for cybercrime by taking the stage as a public speaker. As a court expert, Gina can advise the court of the probative value of digital evidence.
In 2018 and 2019 Gina was mentioned in the Opzij Top 100 most influential women in the category Top 10 Tech. The year before she was mentioned in "Inspiring Fifty: The Netherlands 2017", the most 50 inspiring women in technology.
Gina also took the stage on the 10th year anniversary of TEDxAmsterdamWomen.
See her talk here
Helene Geijtenbeek
Helene Geijtenbeek is TEDxAmsterdamWomen license holder. Mother of two, partner Global Innovation and Investment Incentives at Deloitte and an avid sailor.
Through her trip to Silicon Valley, she got connected with TEDxAmsterdamWomen. "A great community with a very diverse and inspiring group of women, all aiming for the same goal: to inspire others to create female equality anywhere. When the opportunity arose to head this great platform, I did not think twice, but stepped up. Together with the TEDxAmsterdamWomen I can impact many lives and contribute to a better world."
Coaches
Our lovely coaches have helped the Talent Night speakers with tweaking their talks and bringing it to the next level. Getting ready to bring their call to action to the stage. The winner of Talent Night will work closely with Bonnie or Buffi to get ready for the main stage during the first fully virtual LIVE event of TEDxAmsterdamWomen on December 2.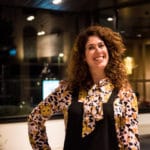 Buffi Duberman
Buffi has over 15 years of experience in coaching and is far from done with it! She started as a Personal English Coach because she loves helping people grow. In her four years as a speaker coach for TEDxAmsterdamWomen, she has helped many speakers to make them feel more confident and strengen their stories.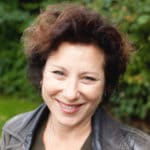 Bonnie Williams
Bonnie knows how to make an impact on the crowd and empower others. In 2010 she founded an empowerment program for young professionals which fits perfectly with our young Talent Night game changers. She is specialized in helping people find their inner voice and natural way of expressing themselves.