On December 1st 2021, despite last-minute Covid restriction changes resulting in the inability to hold a live event, our event went ahead anyway, bringing Ideas Worth Spreading into the homes of hundreds of our public, via a live steam link.
The theme this year was Rethink, Reboot, ReACT. With so many changes happening, we thought it was time to reassess our current habits and situations, think about if a change is necessary and what that might be, then act on those changes to make a difference, instead of just blindly reacting to the changing world around us.
With our host on stage introducing our inspirational speakers, and a second host backstage to hear the afterthoughts of our speakers as they left the stage, our audience was able to enjoy the full experience of the main event from both the spectator and behind the scenes perspectives.
Our nine 2021 TEDx Amsterdam Women talks are live on YouTube with the talk from Roeltje van de Sande Bakhuyzen being chosen by TEDx to feature on their TED.com website. (click here to view)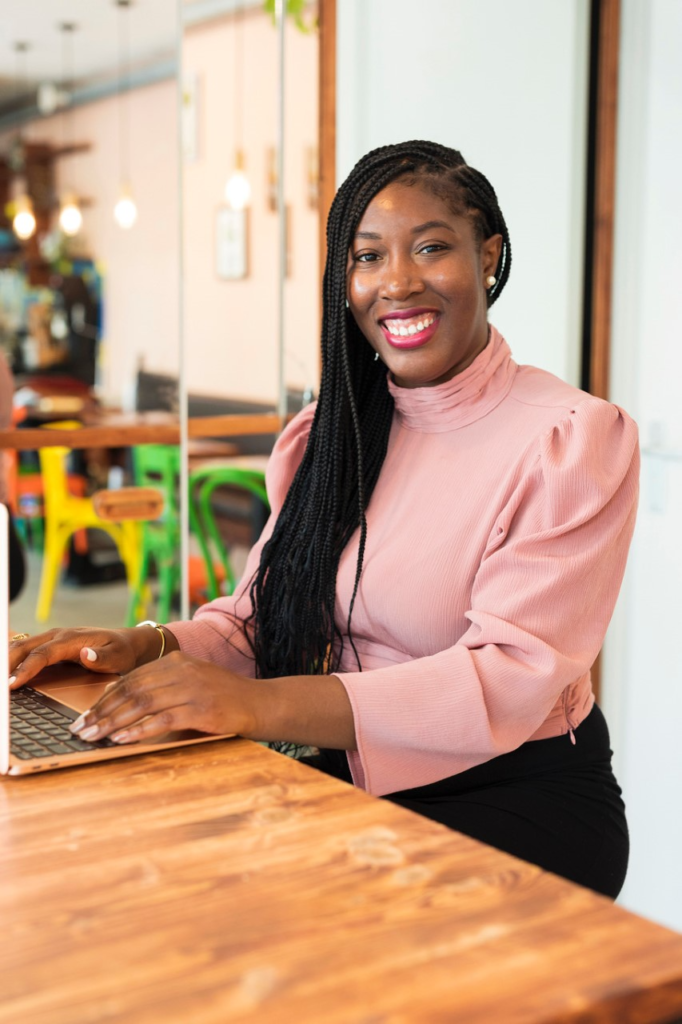 Neurodiversity and Autism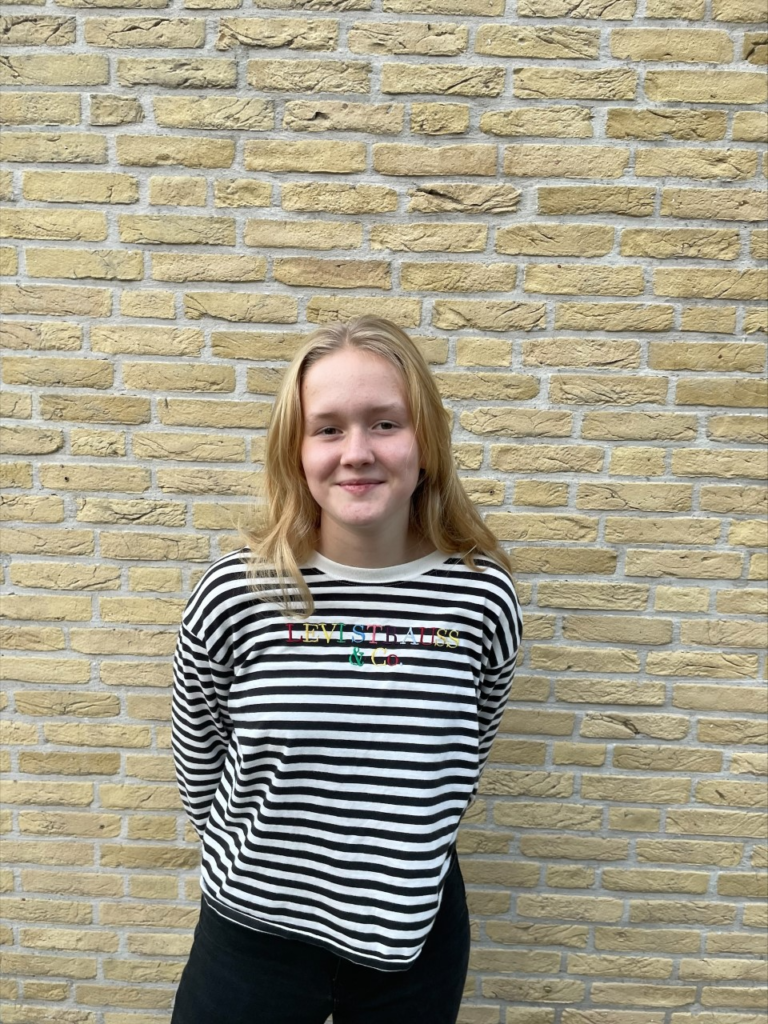 coached by Fleur Schiffelers and Emma Stoke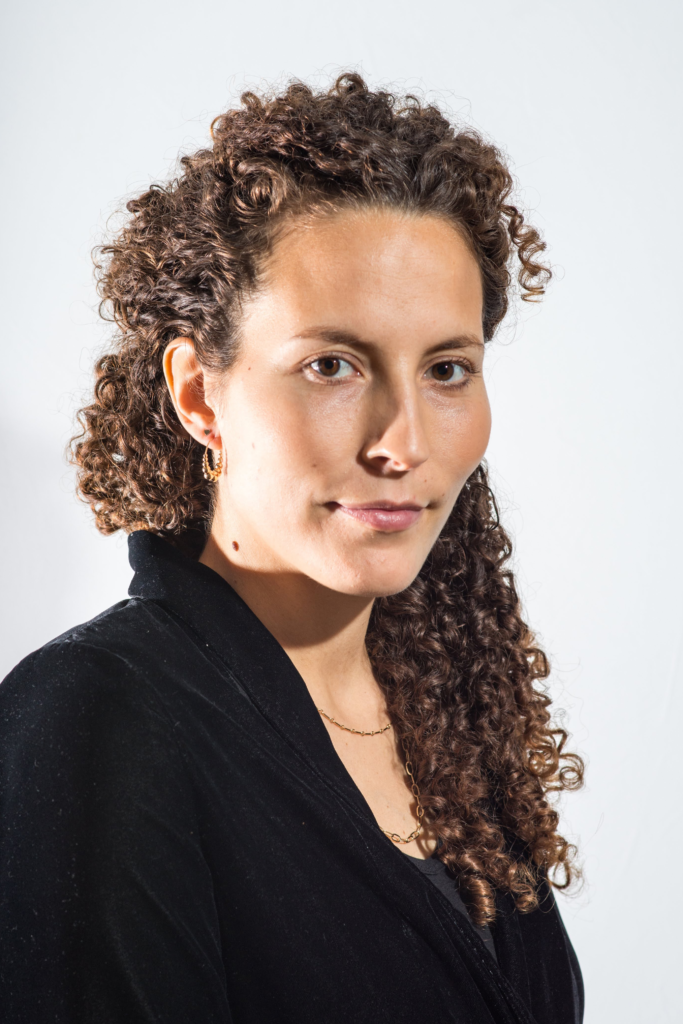 coached by Maartje van Bavel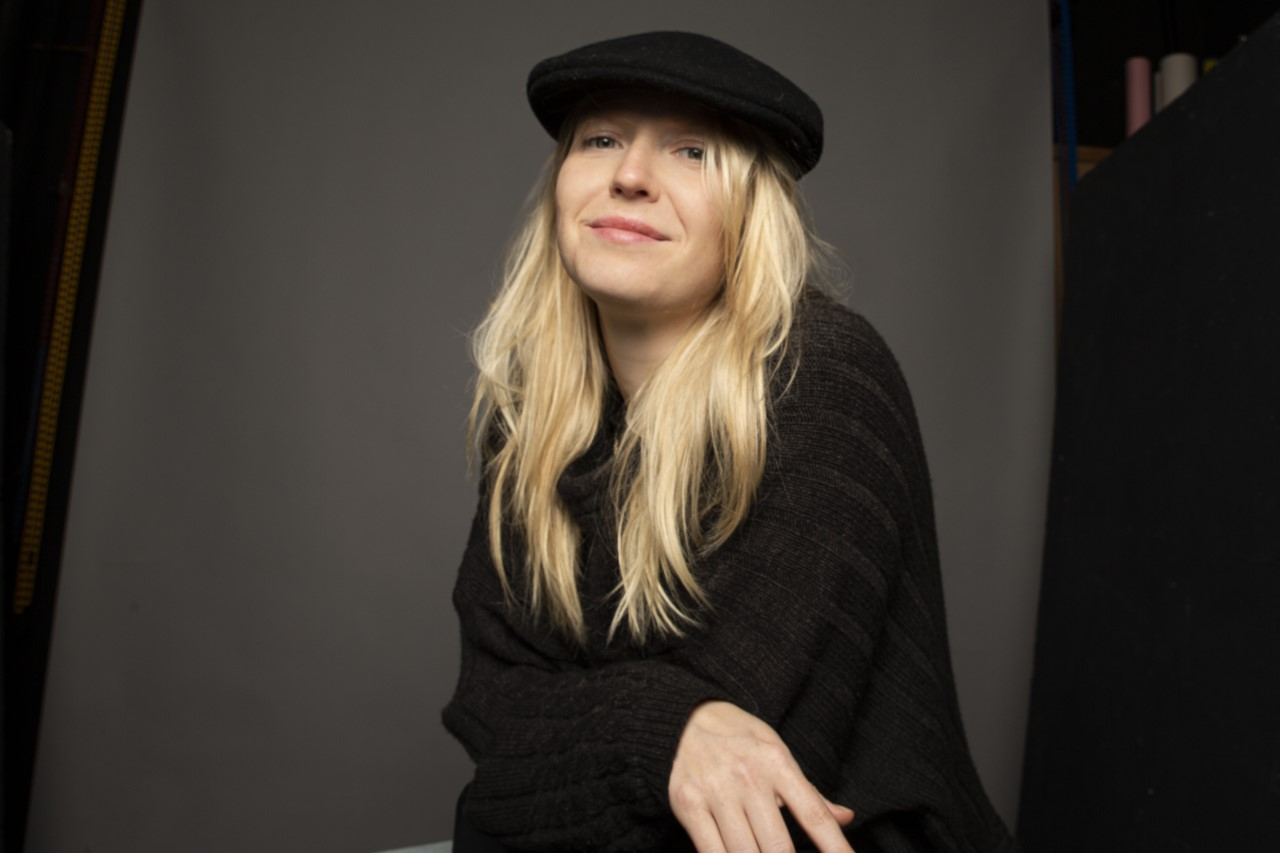 Roeltje van de Sande Bakhuyzen
coached by Fleur Schiffelers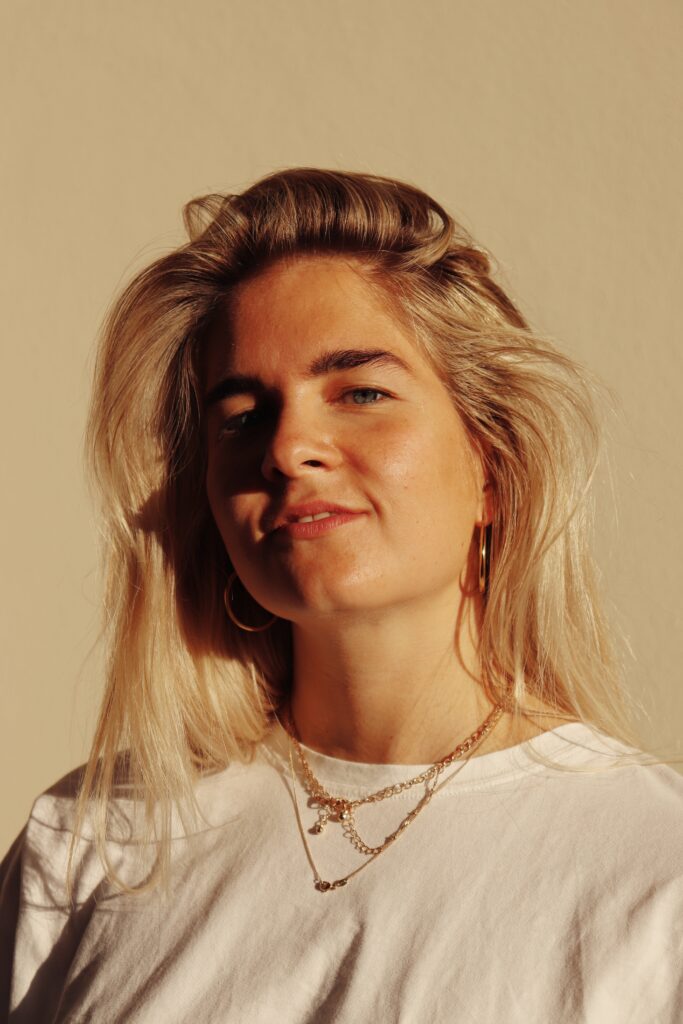 coached by Barbara Rogoski 
Female Friendly Workplace
coached by Maartje van Bavel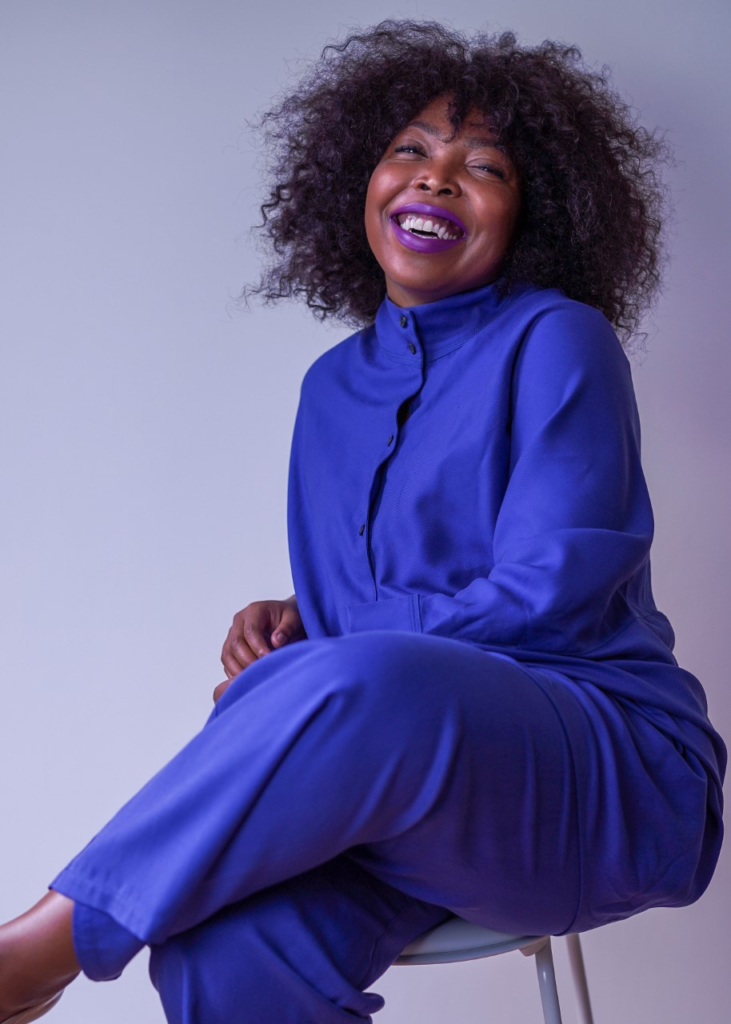 Diversity & Inclusion vs. Equity
Main Host of Event (in theatre) -
Leona Philippo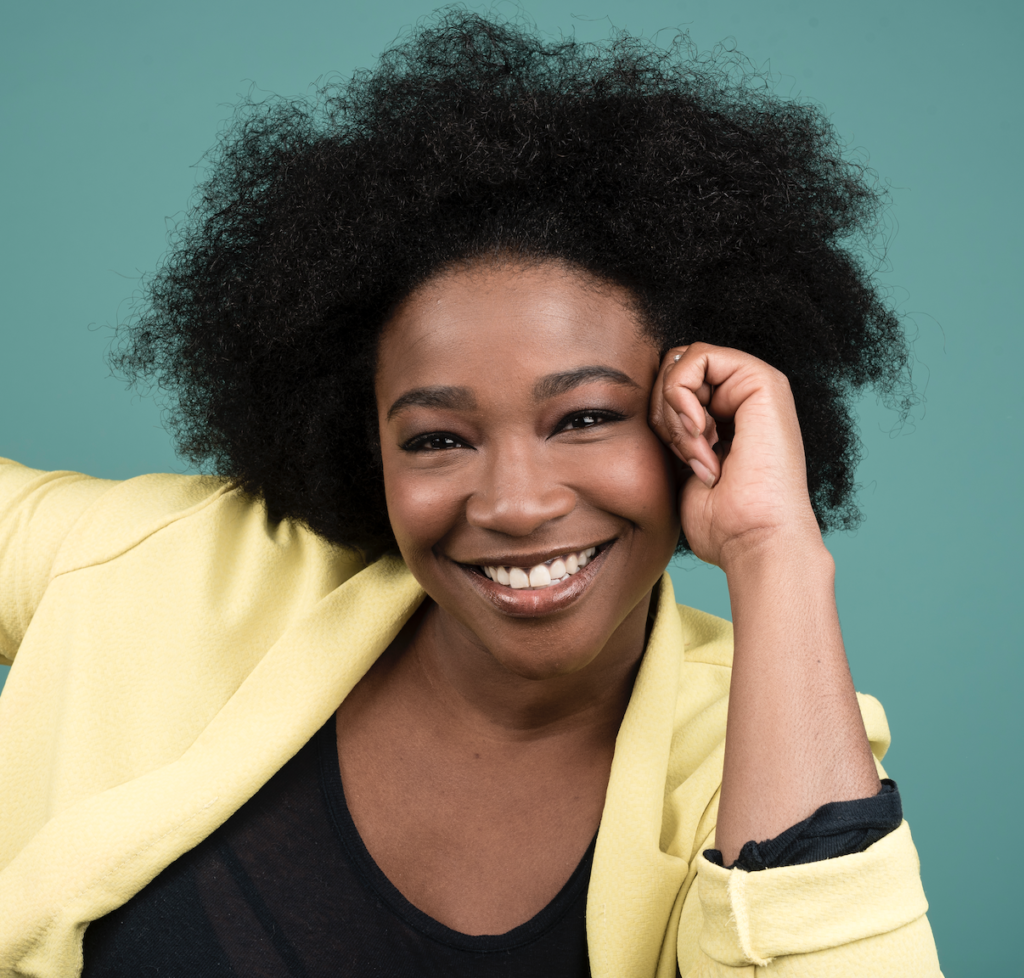 Born in Toronto, Leona started music very early, learning the piano. When she was 6, she moved with her adoptive family to the Netherlands. In 1998, she recorded materials in Hollywood, Los Angeles made available as a demo. Later, Leona moved back to Holland (Rotterdam). Leona also took part with R&B band Sat-R-Day: performing at various locations including at the Rotterdam Ahoy. She left the band after three years. Leaving the Conservatory after three years of studies, she joined band Nits as vocalist and toured with them in their Wool Tour in 2000 performing throughout Europe and in *an. In 2001, Leona starred in Aida, a musical produced by Joop van den Ende. She also took part in a string of musical stage acts, notably Big, Black & Beautiful:: A Tribute to the Girl Groups, and in A Tribute to The Blues Brothers. In 2009, her single "Shake Ya Tailfeather" was promoted as Radio 501 favourite upcoming hit. After winning The Voice of Holland, she signed a contract with 8ball Music that released her winning song, a Bob Marley cover. Leona's release reached number 2 of the Dutch Top 40 charts and reached number 1 in Dutch Single Top 100 charts. Leona has also hosted a variety of television shows for Dutch National TV networks, including the NPO 1 concert: When I see you again, which was an ode to people working backstage for theatre and television, during COVID restrictions.
Online Reporter – Damla Kartal
Damla Kartal started at a young age combining different interests. Age 17, while finishing high school, she was enrolled in the Radio Academy. Five years later, Damla graduated with a masters degree, publishing article on leadership and sustainability, all while completing a course at the Veronika TV Academy. After a short period of working at RTL, she moves to the US for a Post Master Program at UC Berkeley, California. During her stay in silicon valley, her passion for e-commerce and media grows. Back in the Netherlands, she combines this with her interest for retail and starts working at Wehkamp. After 5 years she leaves Wehkamp as Marketing Manager and moves to Luxembourg to launch Amazon in the Netherlands. Damla grew up in an entrepreneurial family and quickly develops "side projects" along side her job. Together with Lieke Veld, former DJ, she starts her own Podcast @21DAYS. Every month they read and practice a new self-help book, aiming to find life changing experiences and answers to the question "Is there more?".  In her journey her passions for media, business and entrepreneurship come together and she starts specializing in "Women in Business". As a consultant, Damla supports female entrepreneurs, like SUE and the GiftLabel, in their business- & scalable growth strategies.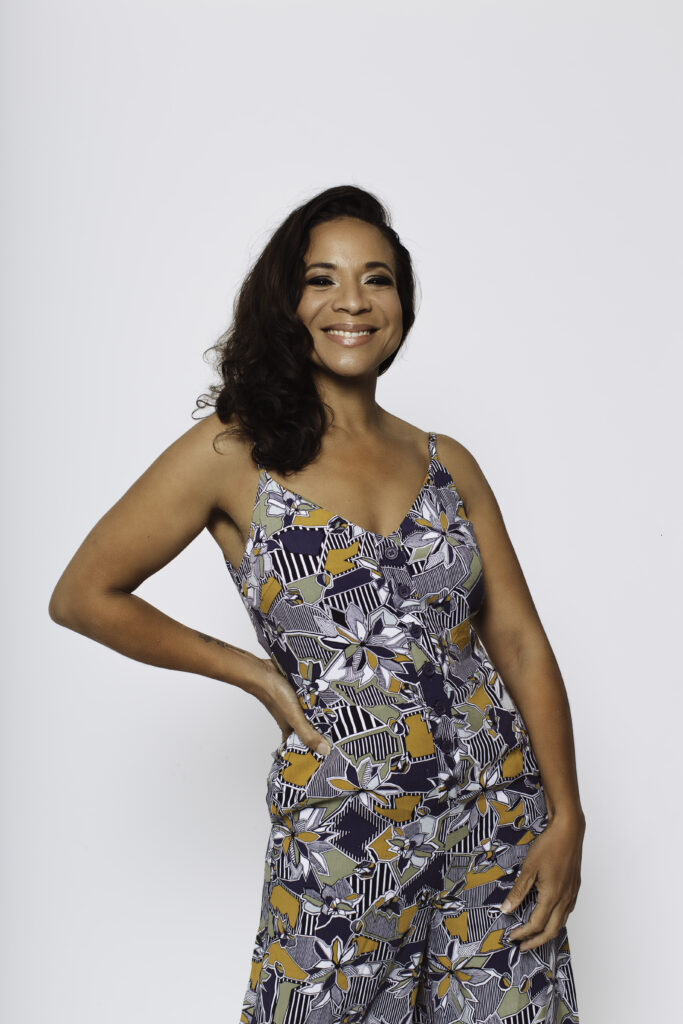 Nurlaila
In 2018 a new musical production opened on the WestEnd in London, produced by Dutch musical Goeroe Joop van den Ende: Tina the Tina Turner Musical. The show opened with great reviews and is to be seen all over the world, on Broadway, in Spain, Germany and also here in the Netherlands. The role of Tina is shared by two wonderful actresses, and one of them will be performing at the Main event. She starred in many famous musicals, like MammaMia, Fame, The Wiz, Miss Saigon and Les Miserables.
For the fourth year in a row TEDxAmsterdamWomen hosted Talent Night, where we opened our stage to new, undiscovered "ideas worth spreading." This year we focused the Talent Night event on boosting the participation of younger applicants, with little or no experience, from all walks of life. 
The idea was to give particularly young talent the opportunity to share their unstoppable ideas; ideas that make the world more inclusive, to drive meaningful change and inspire others to act with them. We wanted to help them to shape their story and to bring it to the next level.
Video Pitches
In the first round we selected 16 potential speakers who pitched their ideas on video within two minutes in the following categories: Technology, Design, Global issues, Business/Entrepreneurship, Science or Sustainability.
From these 16, the 10 finalists were selected who competed at Talent night for a place on the main TEDxAmsterdamWomen stage on 1st December. You can see the 10 pitches from the young finalists below:
Winner of Talent night
Sophie-Anne Onland – Disability acceptance and finding a new beauty, making your secret your power by showing your differences instead of hiding them.
The TEDxAmsterdam Women Team would like to thank everyone who applied to be part of the Talent Night event this year.  The quality of talks, ideas, and presentation abilities was the highest we have seen in a long time. Congratulations to everyone who was part of this experience.  
Sophie's Journey with TEDxAmsterdam Women will continue to the Main Event on 1st December and beyond.
She will now begin with unlimited speaker coaching from Barbara to prepare for the main event and 1 year of a tailor-made mentorship program curated by the NN Group, our official Talent Night Sponsor.
Follow TEDxAmsterdam Women on Instagram to watch as her story develops and join us for the Main Event to see how she gets on.
Sophie-Anne Onland
Born and raised in Amsterdam, 29-year-old Sophie-Anne Onland works as a projectmanager for Randstad Group Netherlands. 
 A social person who likes to be around friends and family, Sophie spends her spare time enjoying sports including cross-fit and kickboxing, and loves to deejay techno music. 
 Sophie was born with a disability: her left leg is 25 cm shorter than her right leg. Such a large difference necessitates the use of a prosthetic leg, which for most of her life has been a covering prosthetic leg that looked almost like a real leg. 
 Her story is about what she learned through self-discovery when she shifted recently to a new non-covering prosthetic leg.  This helped her to accept herself and her disability.
By sharing her vulnerability and being proud of her difference, Sophie hopes to inspire people to be brave, to accept themselves as they are and to in fact make their difference their power.
 "We can change our perspective on self identity and female beauty if we shift to showing our differences instead of covering them".
Speaker Coach
Barbara Rogoski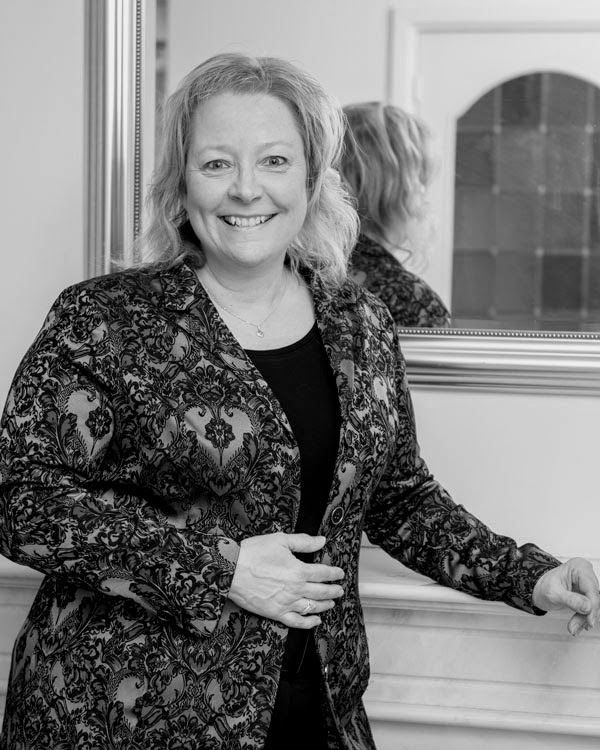 Our experienced TEDx speaker coach, Barbara Rogoski, will help the Talent Night speakers with strengthening their talks and bringing them to the next level; Helping our talented ladies to bring their call to action to the stage. The winner of Talent Night will receive personalized speaker coaching from Barbara and work closely with her to get ready for the prestigious main stage of the TEDxAmsterdamWomen event on December 1st
Barbara is a long-time coach and fan of TEDxAmsterdamWoman and has been a coach since 2013 with one year absence in 2020. She was the exclusive coach for 5 years for the TAW Start Up Award competition from 2015-2019 and is very passionate about helping women to develop strong stories and deliver them with confidence. Barbara will hold several workshops to help the Talent Night participants over the coming weeks.
Jury of Talent Night 2021
The jury evaluates the pitches of Talent Night on their public speaking performance, the content of the pitch, and the relevance of the idea. Here is the jury of 2021: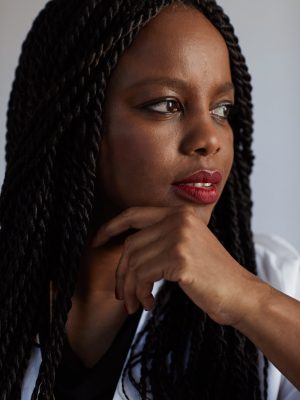 Marian Spier is an entrepreneur, board member, and author. For eight years, she has been a manager and lecturer at the University of Applied Sciences, Amsterdam. She founded TEDxAmsterdamWomen in 2010, and In 2012, she started consulting and has built a diverse portfolio of clients in 15+ countries that range from industries, sectors, and sizes like S4 Capital, Firewood, Media Monks, BNNVARA, NDT, Ace & Tate, the Ministry of Foreign Affairs, Ministry of Justice, Ministry of Economics, the City of Amsterdam, United Nations, World Humanitarian Summit, UNESCO, TEDx in Europe, the Caribbean and TED.com.
Marian also mentored and trained many young female entrepreneurs from the Netherlands, Poland, Hong Kong, The US, Algeria, The Caribbean, and Moldova. She founded the first Female Startup Award in the Netherlands and serves as an advisor and board member of several non-profits like the Van Gogh Museum, Van den Ende Foundation, and Het Hem.
Member of the Management Board of NN Group
At NN Group, an international financial services company, Dailah is a member of the Management Board, responsible for the Corporate Relations & Organisation domain, which consists of human resources, corporate communications, sustainability and community investment, branding, sponsoring, public & government affairs, and facility management, with a specific focus on the company's role in society, and the relations with its key stakeholders. Before assuming her current role in 2018, Dailah served as managing director of Corporate Relations at NN. From 2000 to 2013, Dailah worked at ING Group, where she held the positions of Global Head of Sustainability and President of the ING for Something Better Foundation, Head of Corporate Responsibility, senior spokeswoman and strategic communications advisor. Dailah is a past member of the Novartis Global Reputation Advisory Council in Switzerland, and served on an Advisory Board for the City of Rotterdam. She is a guest lecturer at different international business schools. Dailah holds a Master of European Studies from the University of Amsterdam. Additionally, she received an Executive Master's degree in Corporate Communication from the Erasmus University in Rotterdam, and completed leadership courses at Harvard Business school, IMD and INSEAD. She lives in Amsterdam, and is passionate about sports, art, fashion, and music.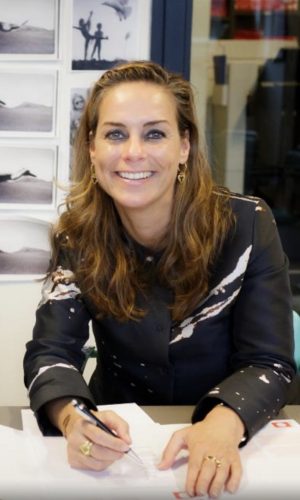 Nadya van der Sluis is a legal officer for the Dutch government. Next to that she is owner of 'Incluvision by Nadya' and public speaker at organisations who want to have more inclusion for employees with a mental disability. She stands for equal rights for people with a (mental) disability and in 2020 she won Talent Night with speaking open about her own mental illness. Nadya is also a writer and published her book 'Van kwetsbaarheid naar kracht', which is about how she made her vulnerability her strength. She find it important to inspire those who are ashamed of speaking of their vulnerability, because being open about it can give you strength.
Helen Geijtenbeek is TEDxAmsterdamWomen co-organizer and license holder. Mother of two, partner Global Innovation and Investment Incentives at Deloitte and an avid sailor. Through her trip to Silicon Valley, she got connected with TEDxAmsterdamWomen. "A great community with a very diverse and inspiring group of women, all aiming for the same goal: to inspire others to create female equality anywhere. When the opportunity arose to head this great platform, I did not think twice, but stepped up. Together with the TEDxAmsterdamWomen I can impact many lives and contribute to a better world."
"What I love about TEDxAmsterdamWomen is a network of people creating a more inclusive and equal society. I believe in the power of inclusion and diversity. Together we achieve more. I am happy to be part of this adventure!"