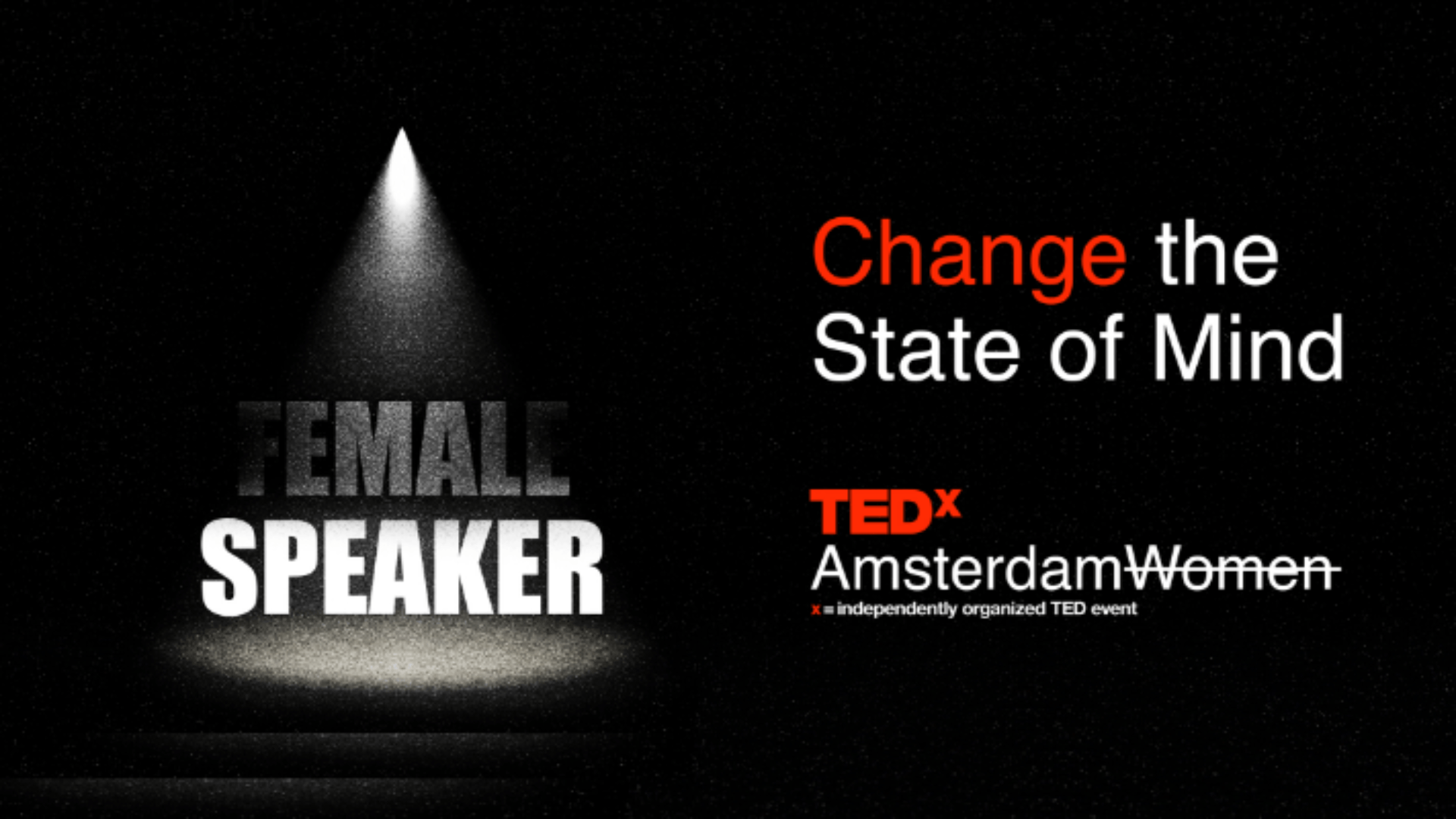 In the last nine years, TEDxAmsterdamWomen has invited inspiring individuals to take the stage to talk about issues that affect women and to share their ideas worth spreading. This year is our 10th anniversary and the theme, The State of Mind, reflects that. At its heart is a big goal – to create a state of mind in the next 10 years where gender bias has been eliminated and TEDxAmsterdamWomen, a separate women's event, is no longer needed.
We've come a long way in the last 10 years. Women are now pushing through in all areas of society. But there's still a long way to go. There are still many cases, in areas such as science trials, the designing of certain products such as smartphones, as well as policies and legislation, where women are often ignored, with sometimes dire consequences.
Gender bias is a global issue. The speakers that are invited on December 9th are from all over the world, offering the audience an unparalleled insight into what women with different backgrounds, from different places, in different industries are facing.
From Princess Märtha Louise of Norway, Edna Adan Ismail from Somalia- pioneer in the fight against genital mutilation of women, to American-Dutch documentary filmmaker and presenter Clarice Gargard, Dutch science writer Niki Korteweg, psychologist Hanneke Wigman, author Sanne Kanis, African, London based journalist Belinda Otas and artists Raquel ten Haver and Jalila Essaidi from Colombia and Eindhoven respectively.
The Power of A Changed Mind
Editor, journalist, writer and media consultant who was appointed editor of the Ethiopian Airlines inflight magazine, Selamta. As a journalist, Belinda has a keen interest in gender, social development, arts and culture, health, education, innovation and technology, and the African diaspora. As a freelance journalist, she has contributed to Al Jazeera, CNN, BBC News Online, The Africa Report, M&G Africa, New African and Wings magazines, amongst many others.
Ror World Kidney Day, she created a social media campaign on Twitter and Facebook, and with the help of Pin Africa, an African owned media platform, she told her story: The cost of African organ donation – Belinda's Story.
How Sharing Our Complex Stories is What Makes us Human
As a journalist, columnist and UN Women's representative, Clarice criticises power structures, addresses social injustice and shows society from a different perspective. To understand more about her Liberian family history, she made a documentary (alongside director Shamira Raphaela) about her father and his work for the govern- ment and dictator Charles Taylor. 'Daddy & the Warlord' was released in March 2019 and won a Gouden Kalf for best short documentary. Delving deeper into the story of morals, conflict, spirituality and migration,
Clarice wrote the book 'Drakendochter' (Dragon's Daughter).
How women reduce maternal mortality in Somaliland
In 2002 Edna Adan Ismail became the first ever female cabinet minister in Somaliland. She's been the Minister of Foreign affairs and Social development of Somaliland and worked for the UN and WHO. Though first and foremost, she states herself, Edna is a midwife. She has devoted her whole life to improve maternal healthcare in Somaliland and to abolish female genital mutilation (FGM). Somalia has the highest rate of FGM in the world, with the procedure carried out on up to 98 per cent of women. In 2002 Edna openend the Edna Adan Maternity Hospital in Hargeisa. Edna Hospital Foundation.
Hope in the uphill battle against cybercrime
As a digital detective and Court expert, Gina is a digital crime fighter who works on digital forensics, like fraud cases, hacking and phishing. She also lectures on, and helps the court with interpreting digital evidence. Her knowledge of artificial intelligence algorithms and forensic science helps her to uncover digital criminals. As a cyber-detective, Gina is an expert on online safety and protecting oneself against cybercrime. Linkedin
Why mental health is something that concerns all of us
Hanneke is an Assistant Professor at the University of Groningen, where she focuses on early development of psychopathology – specifically psychosis – in young people.
As a project leader of an Mapping Individual Routes of Risk and Resilience study Hanneke hopes to contribute to the existing knowledge on psychosis and the mechanisms behind the concept. LinkedIn
How to protect your brain from stress
As a science journalist at NRC Handelsblad with a PhD in neurobiology, Niki is very knowledgeable about brain research, medical science and psychology. She is a versatile journalist: she writes features, interviews, news articles and books, gives lectures and teaches about science writing. After experiencing a burnout in 2010, Niki published the book 'Een beter brein' (A better brain) in 2017. In this book, she discusses the fast-moving developments in neuroscience, and all the ways in which we can use those insights to take good care of our brains. Website
The unfreezing of a Princess, Behind the Mask of a Modern Woman
State of mind when you realized that your destiny to become queen of Norway was altered because you're a woman.
Märtha Louise is the eldest child and only daughter of King Harald V and Queen Sonja. At birth, she was not in line for the throne, because according to law only males could inherit the Norwegian throne. The constitution was changed in 1990, but only affects those born in that year or later. Märtha currently has more freedom from her constitutional role, because of her own commercial entertainment business. Instagram 
The power of connection through an artist's eyes
Through her work as a visual artist, Raquel aims to tell stories. She highlights simila- rities between different groups of people, with an emphasis on marginalised societal groups.
Raquel's art finds its origin in her travels, where she takes pictures and makes sketches of local communities. By compiling images from different communities, she is able to create a narrative about personal and shared experiences. Instagram
A call for morality in tech
Sanne is an independent start-up advisor, who has previously worked at Google, Spotify, and Booking.com. Earlier this year she has written a novel, 'De Bubbel' (The Bubble), about her experiences at these big firms, through which she aims to show the importance of ethical decision-making in the tech-world. Sanne recognizes that there is a disbalance in the field, whilst consumers are increasingly demanding solid values and transparency. Linkedin
A social community for people who are over 50 years old and want to have an active lifestyle.


The most 'lekker' sustainable deodorant in the Netherlands.


A digital platform for remote monitoring and management of off-grid, mini-grid, and grid-edge energy systems in emerging markets.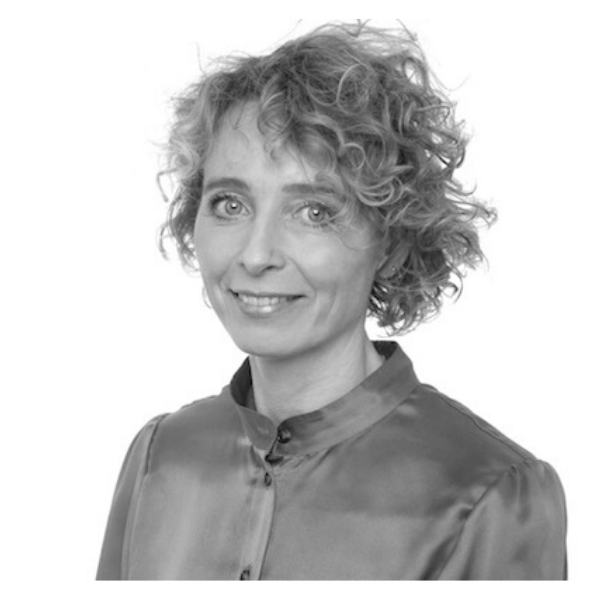 I am Lara Ankersmit
Click on image for bio
Experienced executive working on Digital Transformation / Strategy. Manager of Product teams. Leader of change management programs. Initiator and manager of Innovation labs. Digital savvy executive with a proven track record in Media and Journalism. Experience ranges from designing and implementing content, distribution, data analytics and advertising products and strategies. Leader of award winning products. Named as one of the top Fifty Inspirational women in Tech: https://netherlands.inspiringfifty.org/netherlands-2019
I am Ilse van Gasteren
Click on image for bio
Ilse van Gasteren has been with Clifford Chance over 18 years – as a lawyer and more recently as a partner in the Amsterdam Financial Markets Group. During this time, she has been an active member of our Diversity Working Group, championing in particular gender equality issues as well as tirelessly supporting all LGBT+ initiatives. Ilse wishes to achieve diversity at the Amsterdam office in the broadest possible sense and is one of our primary partner champions of all the Amsterdam D&I branches and sub-groups. Clifford Chance Amsterdam is, and has been for the last three editions, a very proud partner of TEDxAmsterdamWomen. The partnership provides Ilse with the exciting opportunity to serve on the TEDxAmsterdamWomen's Startup Award jury. She views these Startup Awards as a great way for Clifford Chance to connect with female entrepeneurs who are pitching the great and innovative ideas that they are truly passionate about.
I am Dragi Dimitrijevic
Click on image for bio
After obtaining her Masters in Chemistry, Dragi started her career with ABN AMRO in 2000. Over the years she was active in various commercial roles in the world of Corporate Banking such as M&A, Corporate structuring, Leveraged Finance and Project Finance. In her current role as a member of the ABN AMRO's Commercial Banking Management Team, she is responsible for structuring and management of financing and financing-related assets and activities for the bank's commercial banking segment. Dragi is also the Advisory Board member of Borski Fund - a fund that focuses on female entrepreneurs. As a leader, Dragi is dedicated in focusing on the cultural aspects necessary to create diverse, best in class teams. Believes strongly in building bridges between business and people. Sees every problem as an opportunity to make something better possible. Dragi lives in Amsterdam with her husband and their 7 year old daughter.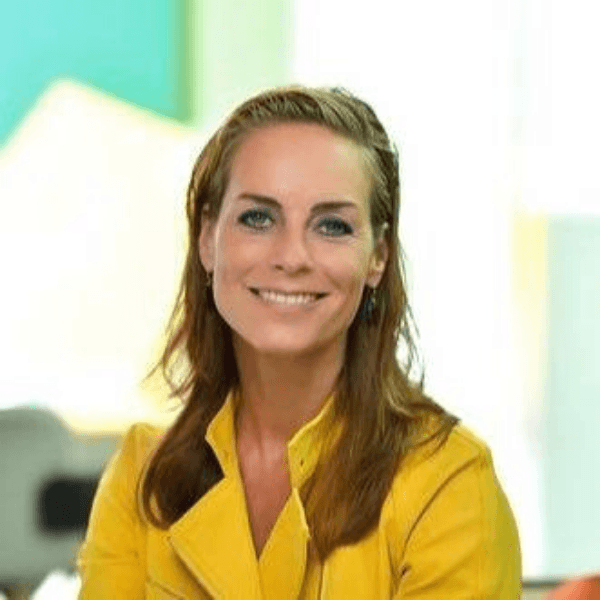 I am Dailah Nihot
Click on image for bio
Dailah Nihot Chief Organisation & Corporate Relations | Member of the Management Board of NN Group At NN Group, an international financial services company, Dailah is responsible for human resources, corporate communications, sustainability, branding, sponsoring, public & government affairs, and facility management, with a specific focus on the company's role in society, and the relations with its key stakeholders. Before assuming her current role in 2018, Dailah served as managing director of Corporate Relations at NN. From 2000 to 2013, Dailah worked at ING Group, where she, throughout the years, held the positions of Global Head of Sustainability and President of the ING for Something Better Foundation, Head of Corporate Responsibility, senior spokeswoman and strategic communications advisor. Dailah is a past member of the Novartis Global Reputation Advisory Council in Switzerland, and served on an Advisory Board for the City of Rotterdam. She is a guest speaker at different international business schools. Dailah holds a Master of European Studies from the University of Amsterdam. Additionally, she received an Executive Master's degree in Corporate Communication from the Erasmus University in Rotterdam, and completed leadership courses at Harvard Business school, IMD and INSEAD. She lives in Amsterdam, and is passionate about sports, fashion, and music.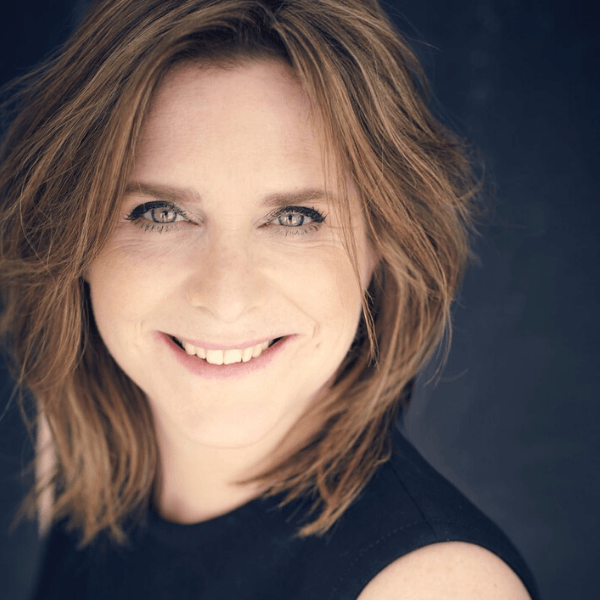 I am Janneke Niessen
Click on image for bio
Janneke is a serial entrepreneur, angel investor, board member and mentor for startups and co-founder of CapitalT, a VC fund that invests in technology companies using proprietary technology to evaluate entrepreneurial teams. In the past she has started and exited 2 international tech companies. She is co-initiator of InspiringFifty, an initiative that aims to increase diversity in tech by making female role models more visible. As part of the InspiringFifty initiative, Janneke has published The New Girl Code and Project Prep, a novel for young girls. The goal of the project is to encourage young girls, inspiring them to pursue a career in technology and invest in an educational foundation focusing on math and computer science. Janneke is member of supervisory board of UNICEF, boardmember of Codam, advisory board member of FutureNL, member of the investment committee of Innovation Quarter and the supervisory board of NPEX. Janneke was named 2014 EY Entrepreneur of the Year and Most Innovative Leader in 2016, and one the 10 most prominent angel investors in 2018 and is currently nominated for Harper's Bazaar Women of the Year, a few of many in a long list of honours for Janneke.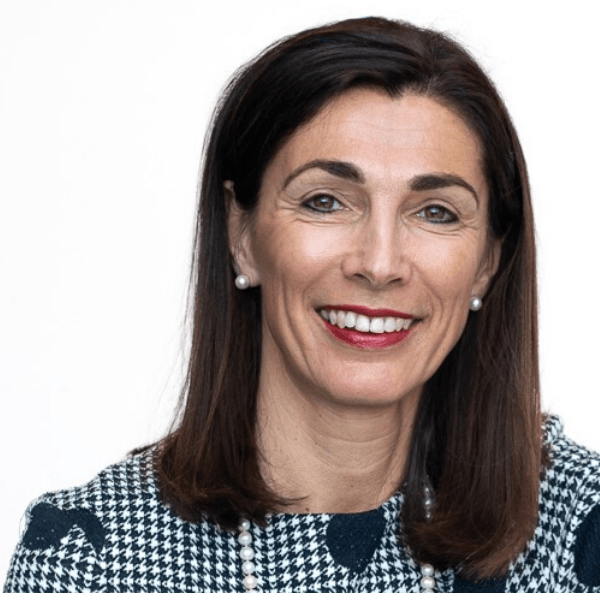 I am Sandra Wasseur
Click on image for bio
Sandra Wasseur is Senior Marketing Director Technology Northern Europe at the American ICT company Oracle. Oracle's mission is to help people see data in new ways, discover insights, and unlock endless possibilities. Sandra joined Oracle in 2006 through the Siebel Systems acquisition. During the past 25 years she has held various marketing management positions at American ICT companies. In addition, Sandra leads the Oracle Women Leadership team in the Netherlands. In this role she is a member of the board of Platform DIT (Diversity in ICT). It is her objective to contribute to having more women working in ICT and ICT management.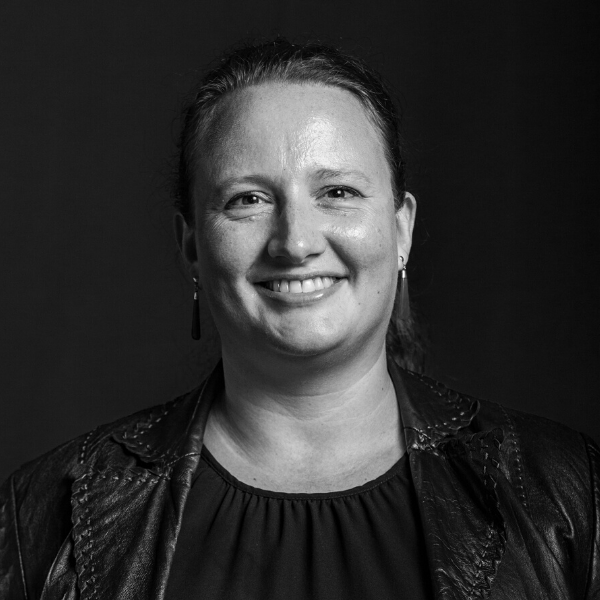 I am Kasia Blicharz
Click on image for bio
Kasia Blicharz, Partner Deloitte Digital, managing a team of creatives, engineers and strategist in the field of digital marketing and commerce. She is a global citizen working for 19 years in digital and always looking for the next big trend and innovation and how to apply it in the corporate world. In June 2019 she became Partner at Deloitte Digital and is proud to be working with amazing, diverse team (26 nationalities) of individuals and is learning every day.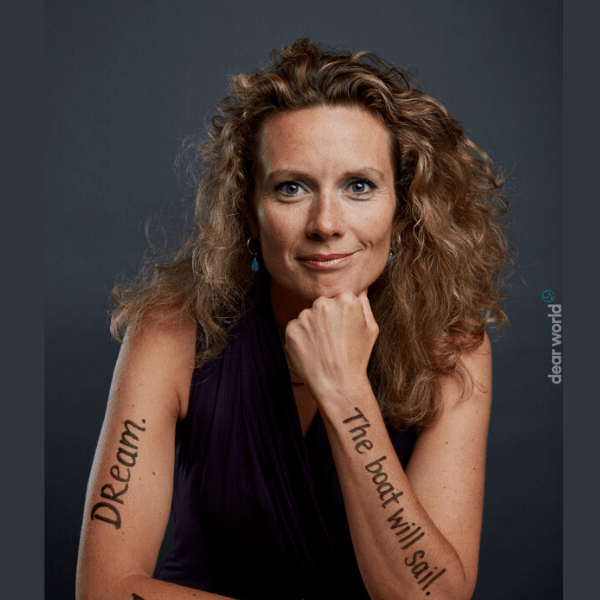 I am Sandrine Willemars
Click on image for bio
Sandrine is half Dutch, Quarter Belgian and Quarter French. She lived in Belgium, the Netherlands, Luxembourg, the USA and Spain. She is always ready to explore new cultures, and loves everything on the (frozen) water: from sailing, surfing and boating to skiing and snowboarding. Sandrine is leading Accenture's Talent & Organization practice for the Netherlands. For almost 20 years, she has worked on large scale transformation projects driving the people change agenda. She is designing and Deploying new ways of working, talent management and (leadership) Learning / new skill development programs, co-creating effective organisations, the Employee Experience and (Digital) HR services of the future. Sandrine has been raised in diverse sectors and portfolio's ranging from banking & insurance to high tech industry, aerospace & defense, retail, industrial, construction. She has also stepped out of consultancy to work as an HR professional responsible for broader Talent Strategy portfolio of Accenture. Sandrine says that she has never stopped learning, and for her personally change and continuous learning are the only constant.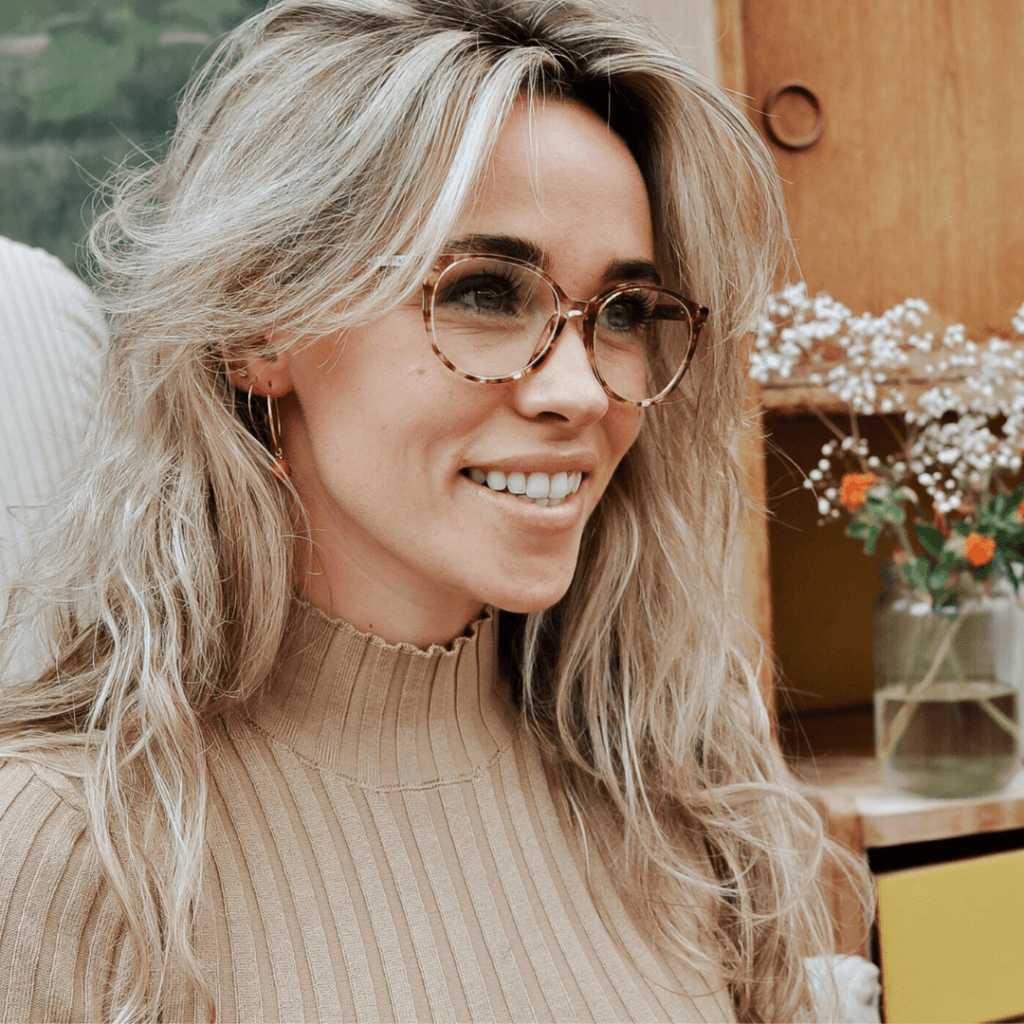 I am Nanne van der Leer
Masters in Communication & CEO
Her idea worth spreading: Being kind is the way to success.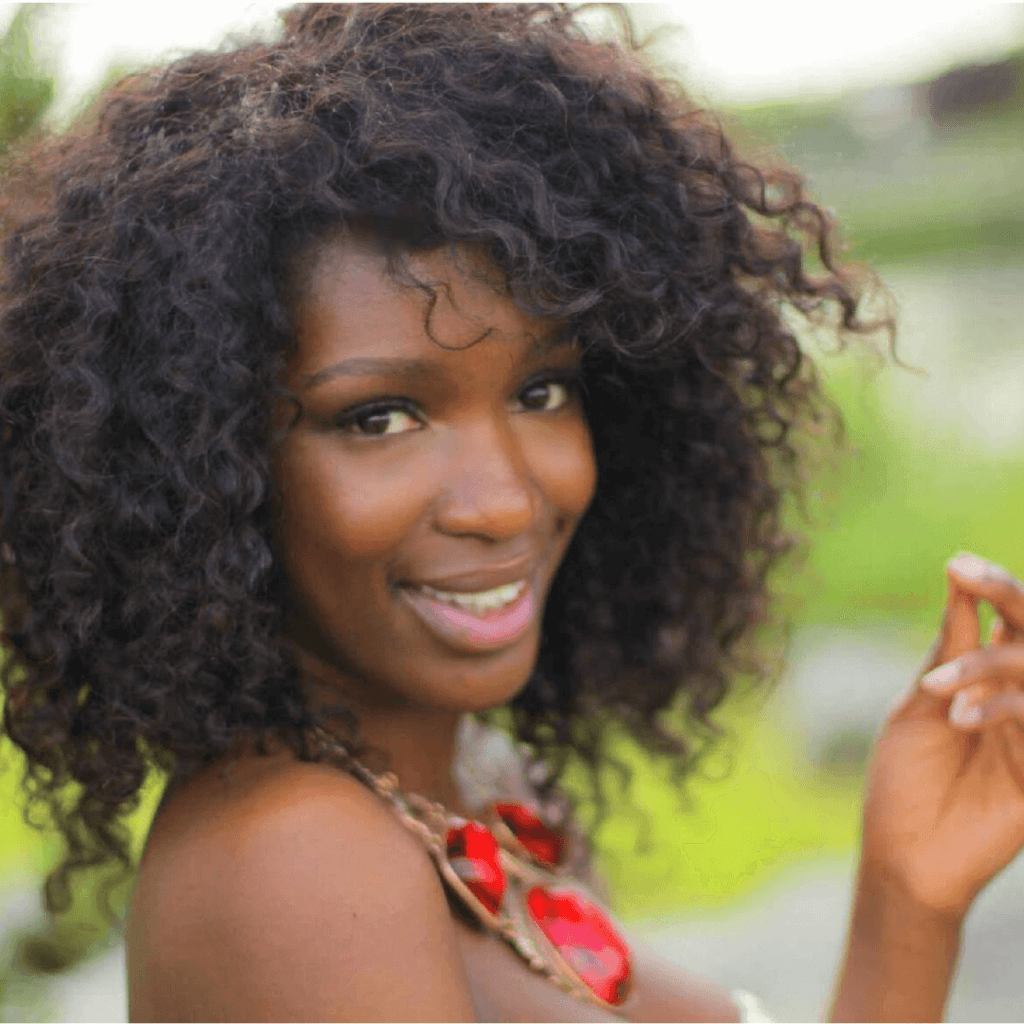 I am Christina Rijkeboer
Fashion entrepeneur
Her idea worth spreading: Artificial Intelligence should be able to recognize the entire human spectrum.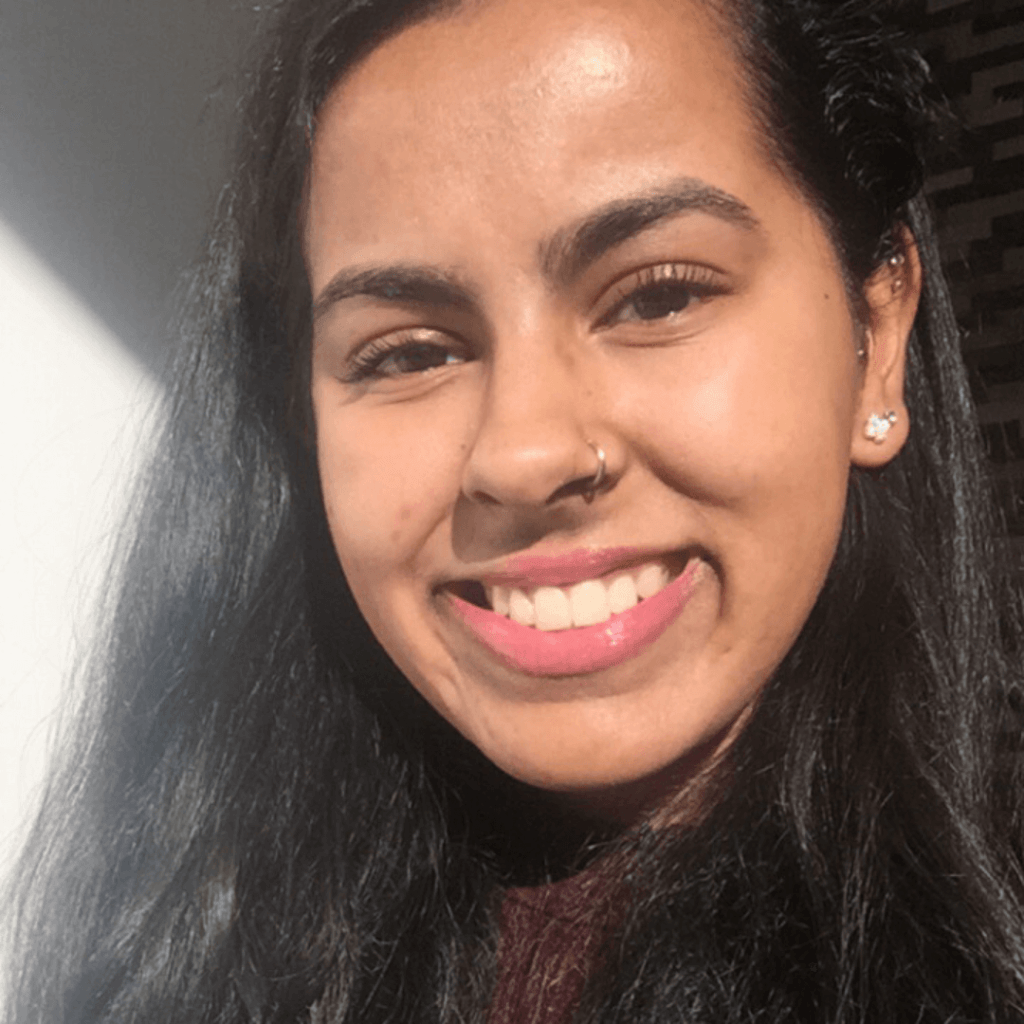 I am Ambrien Rukhsar Moeniralam
MBO Student, Media en Redactie opleiding.
Her idea worth spreading: My perspective is worth spreading, because I am raising awareness about (street) harassment, an issue that is still not seen as an issue.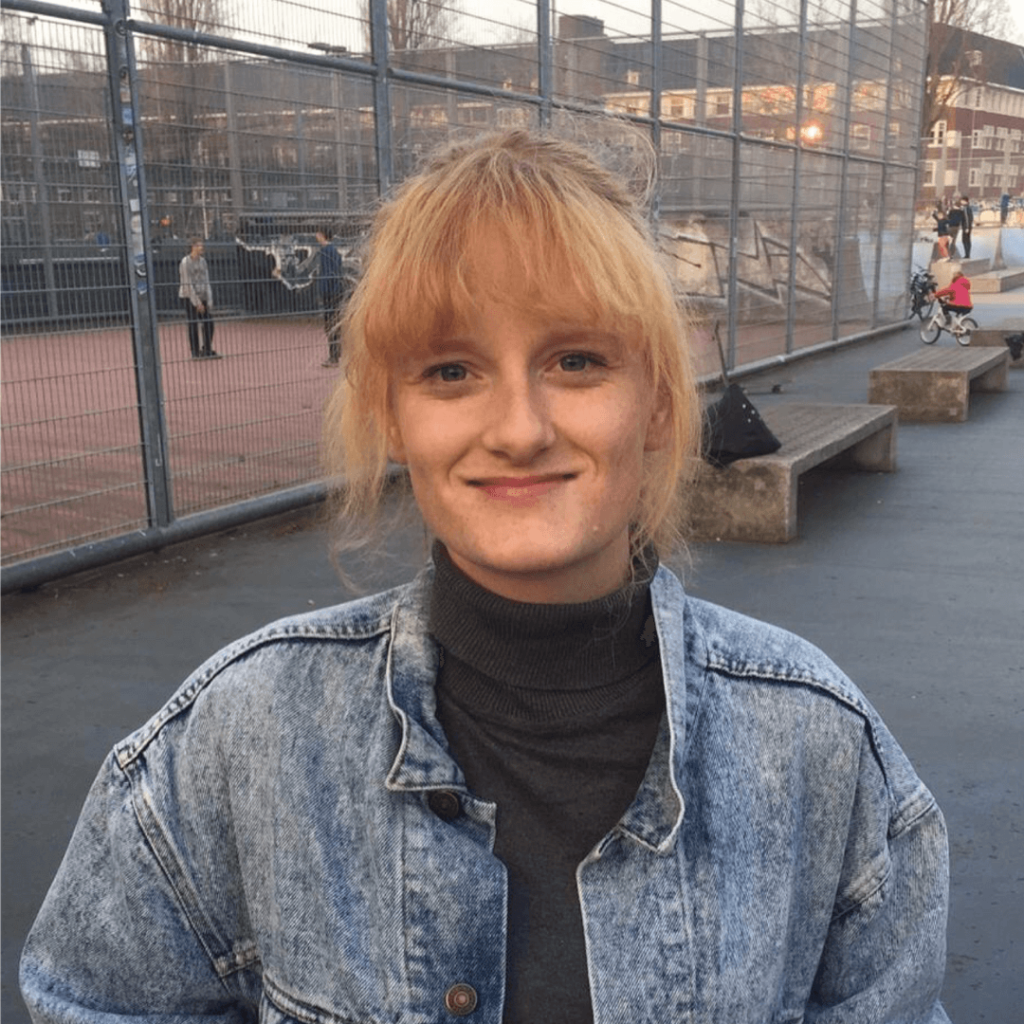 I am Nanja van Rijsse
Co-Founder Women Skate the World
Her idea worth spreading: Skateboarding as a tool to inspire, engage and empower (young) girls, so that they can use their learned skills to make a change themselves.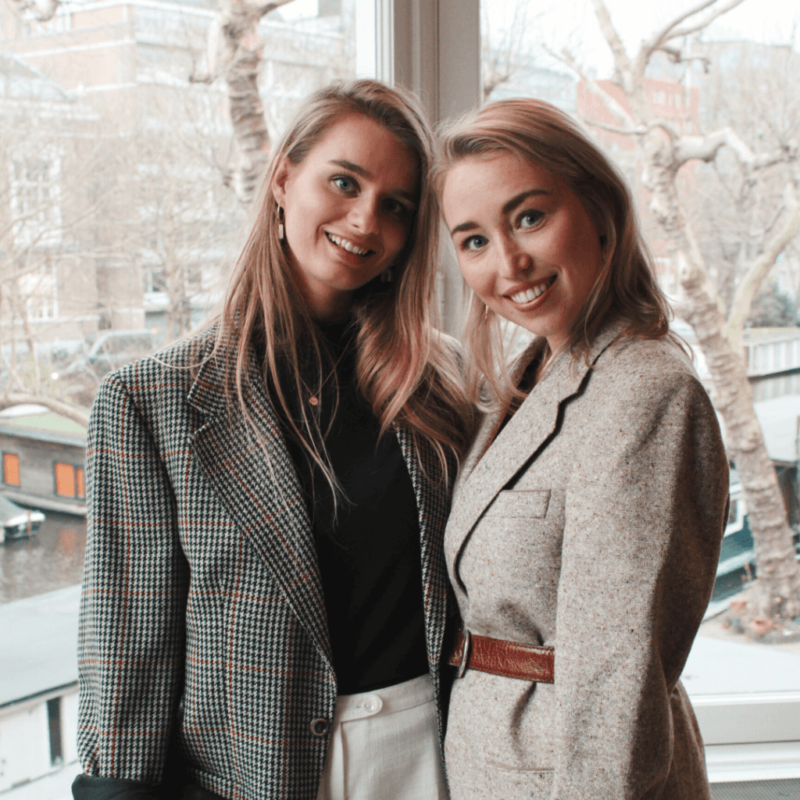 I am Anne van Veen en Elrike van Spronsen
Founders
Their idea worth spreading: Join Fair Friday (#fairfriday) and wear a conscious outfit one day a week: whether it's second-hand, from a fair brand or if you wear the same as the day before.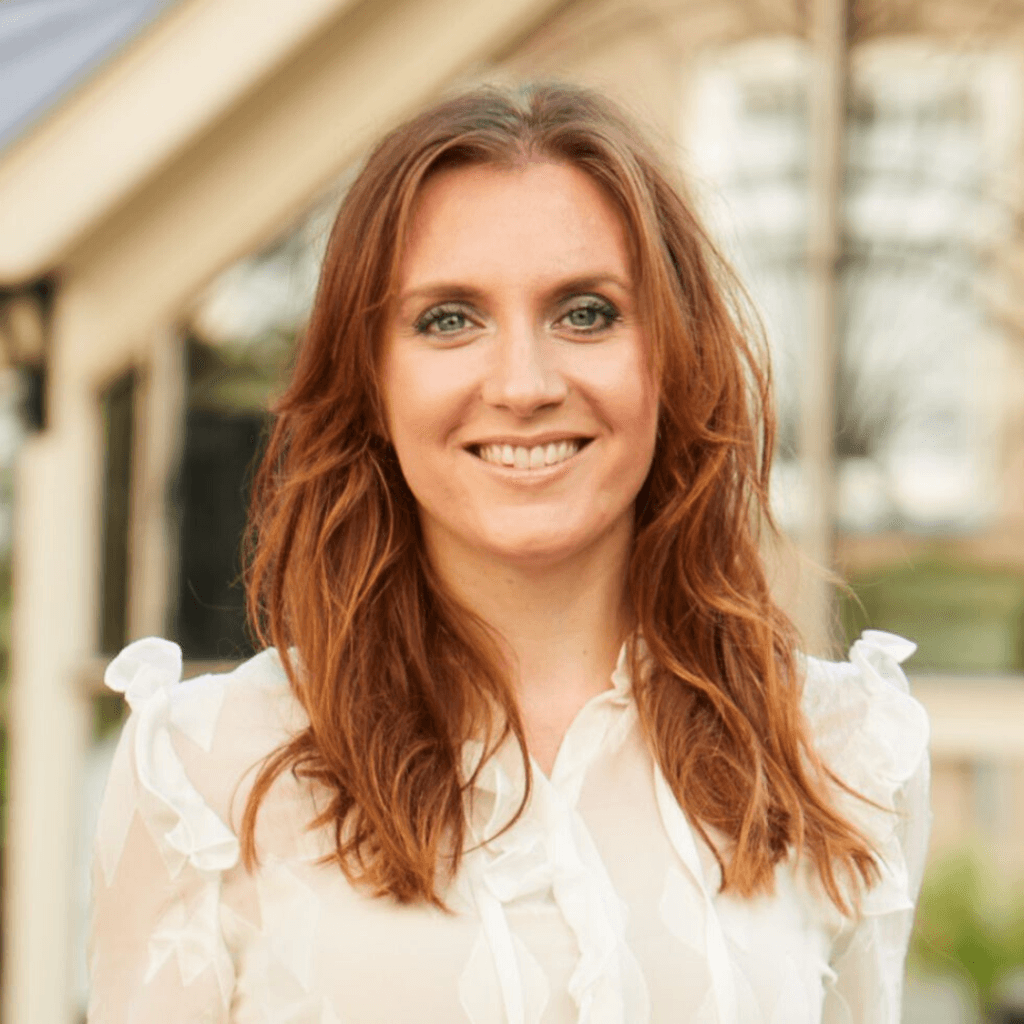 I am Eva-lisa Janssen
Fashion Entrepeneur
Her idea worth spreading: We are ready for an educational revolution, powered by innovators.
I am Feliciana Cacciapuoti-Mathew
Singer, Songwriter / Writer
Her idea worth spreading: How I turned my experience with cervical cancer and defeat into a creative outlet and business.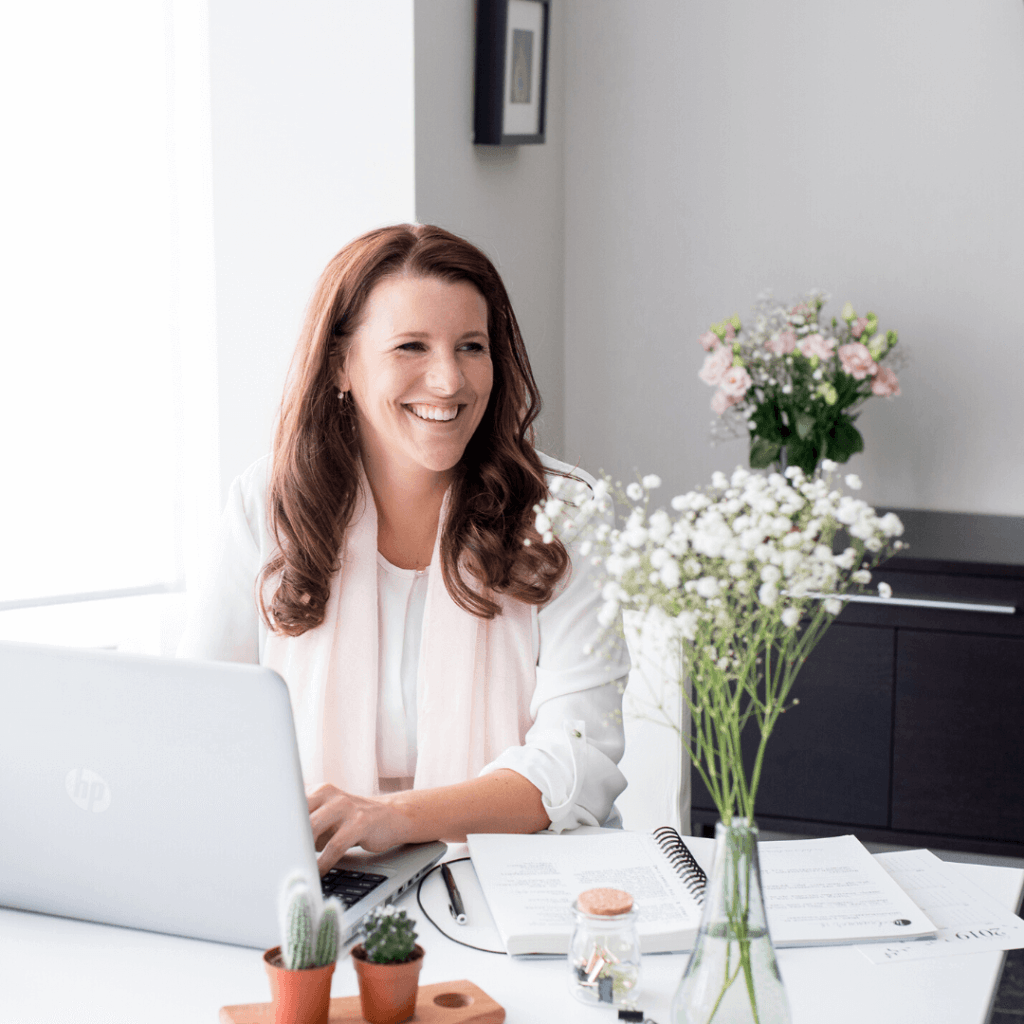 I am Jisca Rebel
Her idea worth spreading: Dare to be still. It will give your brain a very needed break.
I am Linda Mertens
Founder of Normaal Gesproken & MA Design Research
Her idea worth spreading: By sharing personal stories about mental health we realise how universal our thoughts and emotions are, even the difficult ones.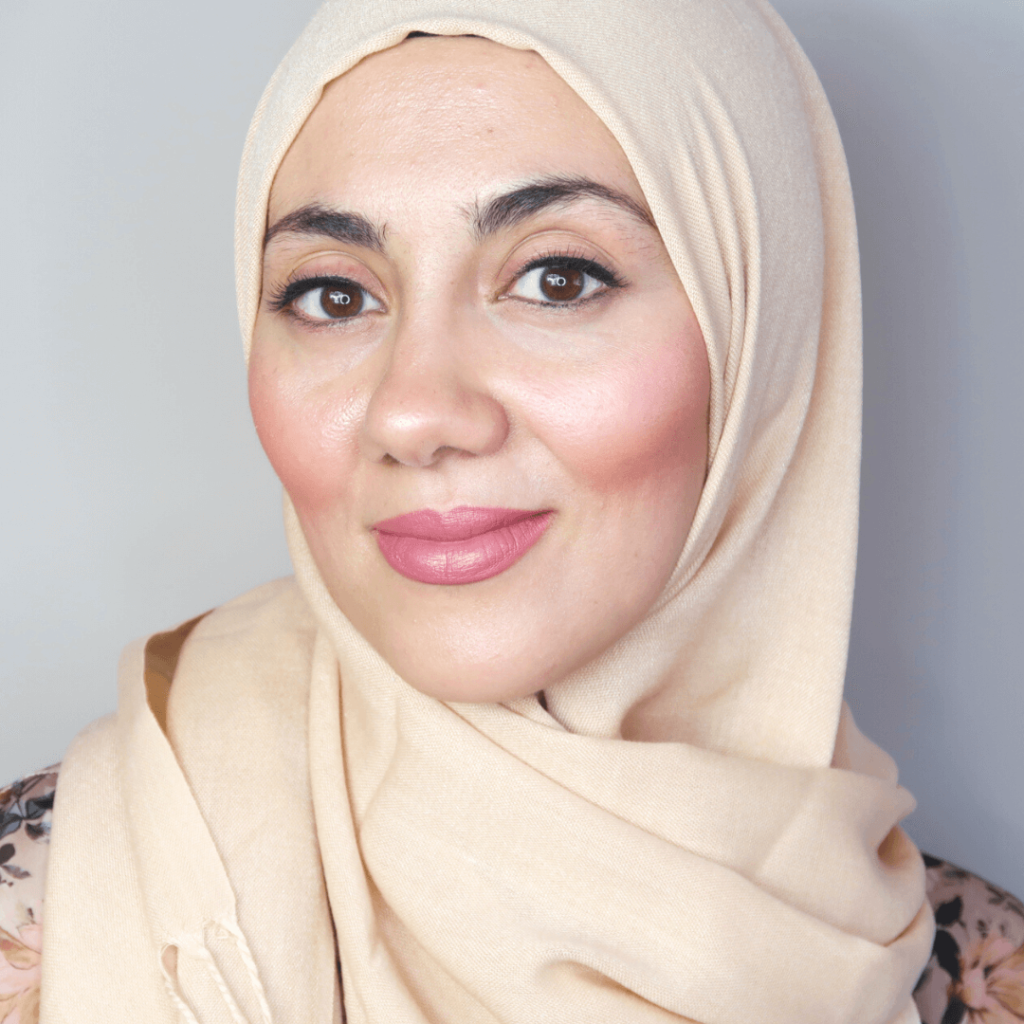 I am Houda (el Khan) Noussi
Marketing Officer, Master of Arts and Spoken word Artist
Her idea worth spreading: We need to look past a diagnosis such as Down Syndrome to see others for who they are first and foremost, human. And I want to share this through spoken word poetry.
Ambrien Rukhsar Moeniralam
My perspective is worth spreading, because I am raising awareness about (street) harassment, an issue that is still not seen as an issue.
@catcallsofams
Runner up Talent Night 2019
We need to look past a diagnosis such as Down Syndrome to see others for who they are first and foremost, human. And I will share this through spoken word poetry. @houdanoussi